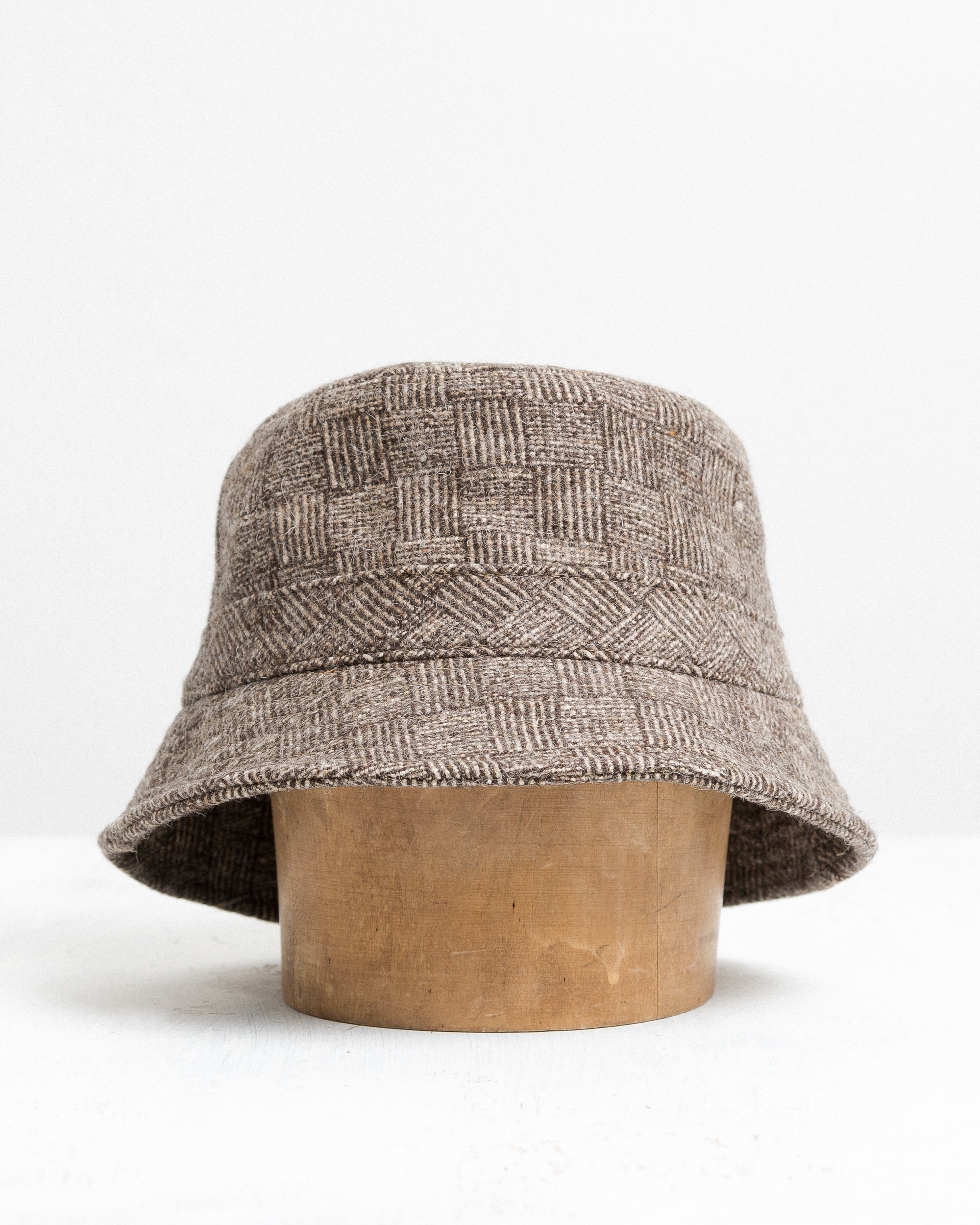 Bhanu Bucket Hat in Wheat Hatch
---
DETAILS
A classic bucket hat made from our handwoven yak and merino wool fabric.
MATERIALS
Ladakh's mountainous terrain presents a multitude of textures and shades of beige. Due to its high altitude there is limited flora and fauna. Many of the valleys of the region are surrounded by various tribes. Yak are commonly found in the wild in the Ladakh region of India. Yak have been domesticated in Ladakh from thousands of years and they are a very valuable animal in the Himalayan economy. Our wool fabric base is woven in the Himachal region referencing the varying shades of beige. Our woven tweed fabric was inspired by window panes around the region.

Handwoven at a unique handloom weaving cooperative in a Himalayan mountainside village in Northern India where wool weaving has been practiced for over 5,000 years.
SPECIFICATIONS
- 100% Handwoven Yak/Merino Wool
- One size

Produced in a limited run with exclusive handcrafted fabrics. Due to the nature of the print, each piece is unique.