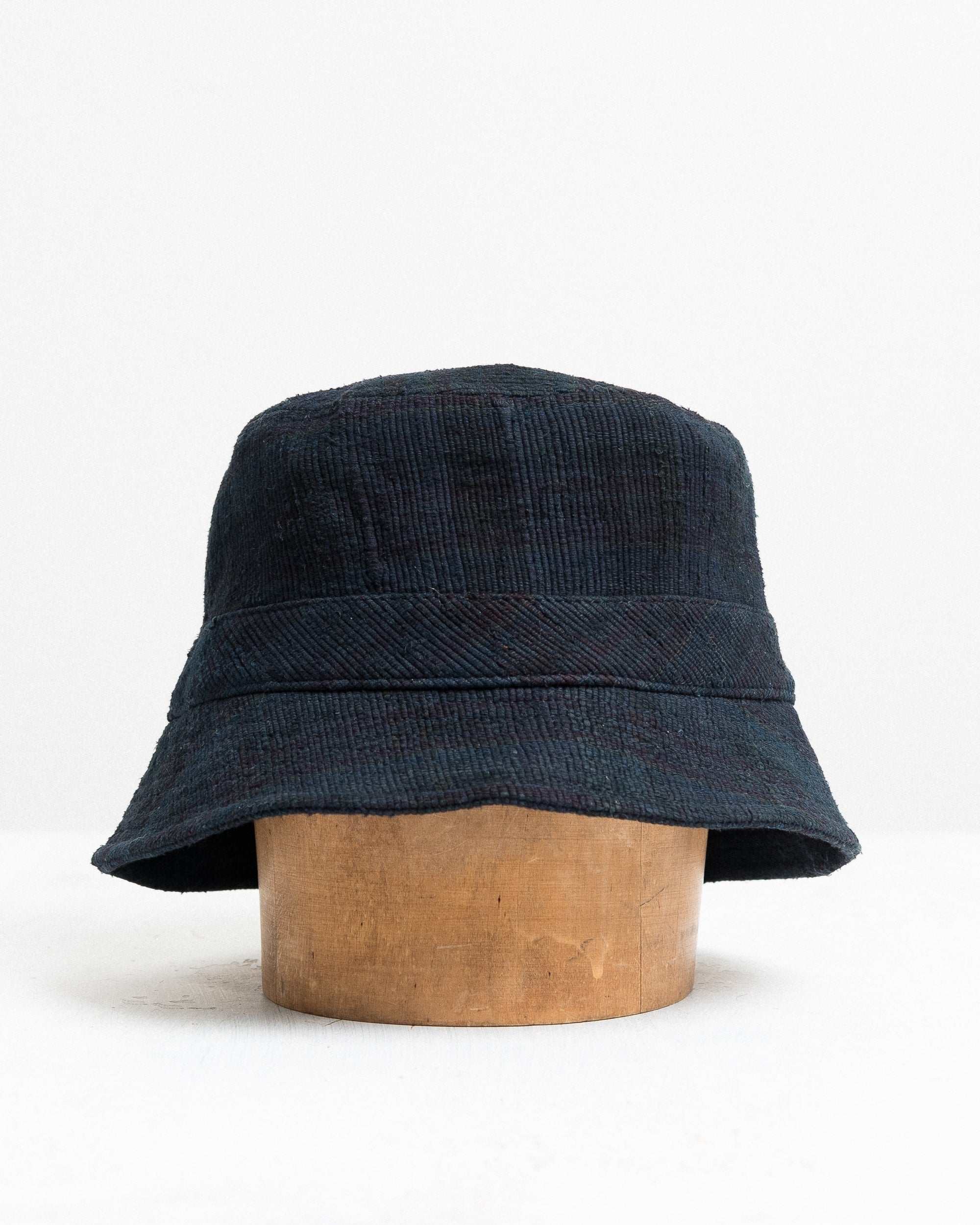 Bhanu Bucket Hat in Indigo Overdyed Khes
---
DETAILS
A classic bucket hat made from our handwoven yak and merino wool fabric.
MATERIALS
Its unique textured surface was created by hand weaving strips of upcycled fabric in the weft yarn during the weaving process. It was then overdyed to achieve a more uniform color. 

SPECIFICATIONS
- 100% Cotton with Upcycled fabric strips
- One size

Produced in a limited run with exclusive handcrafted fabrics. Due to the nature of the print, each piece is unique.