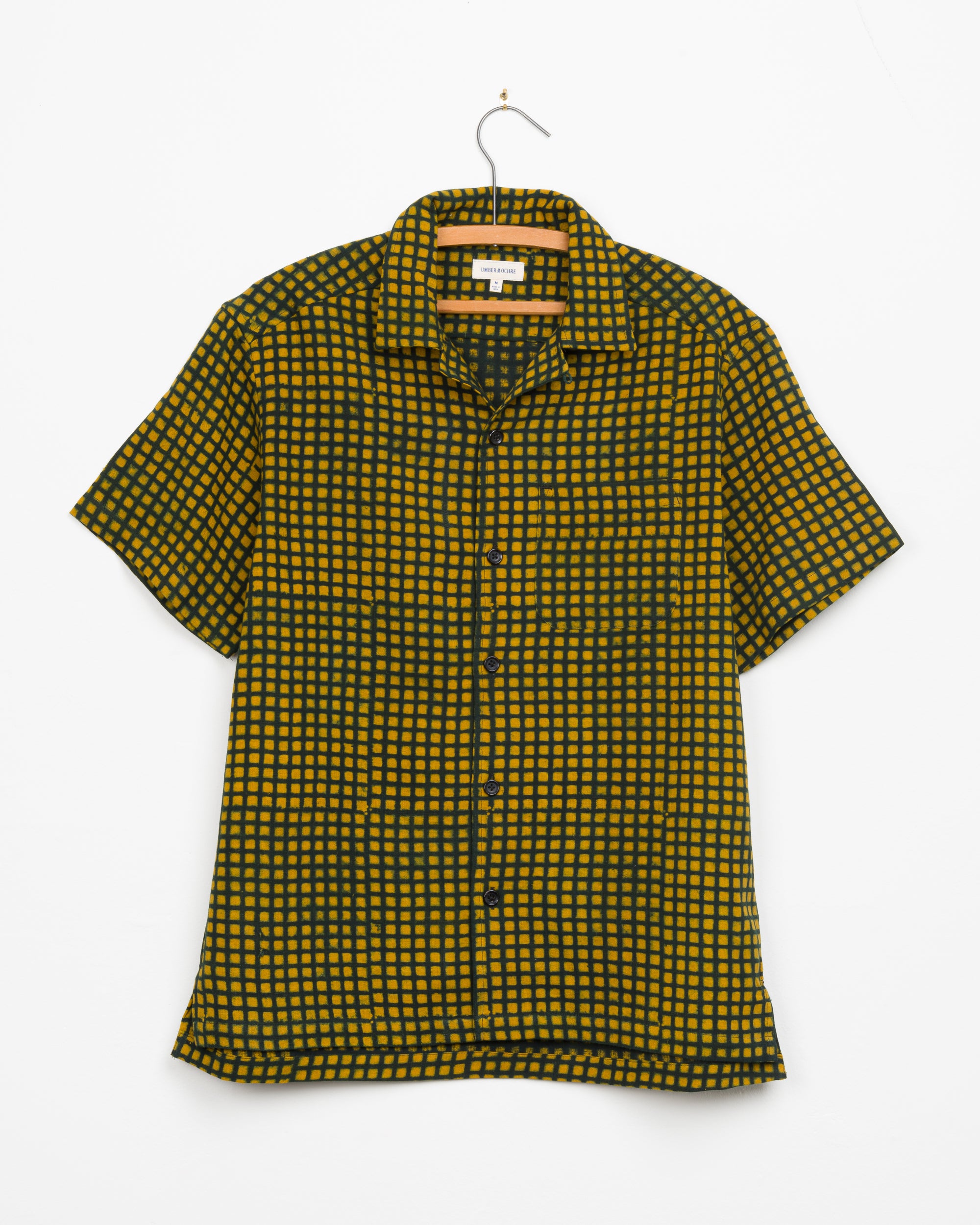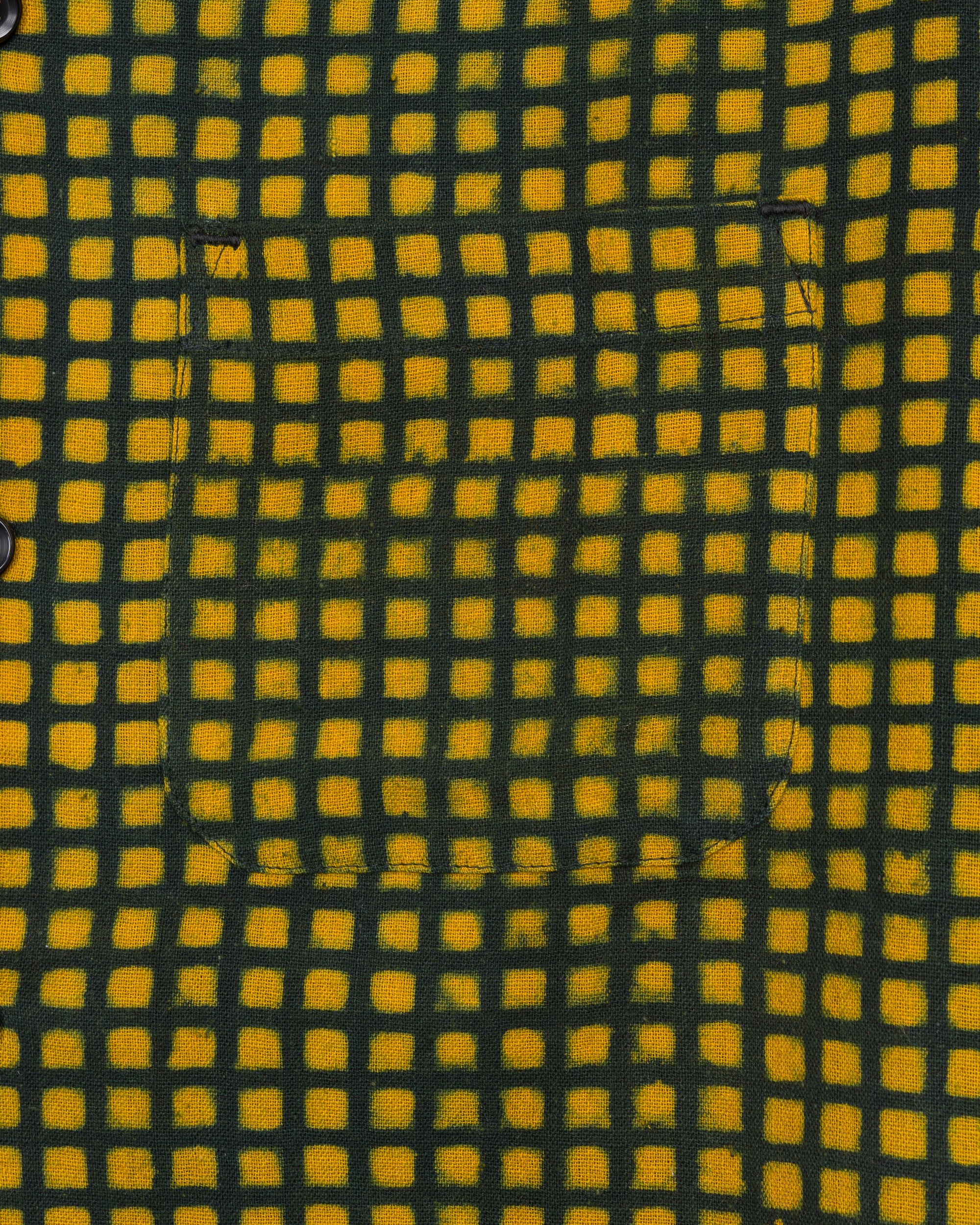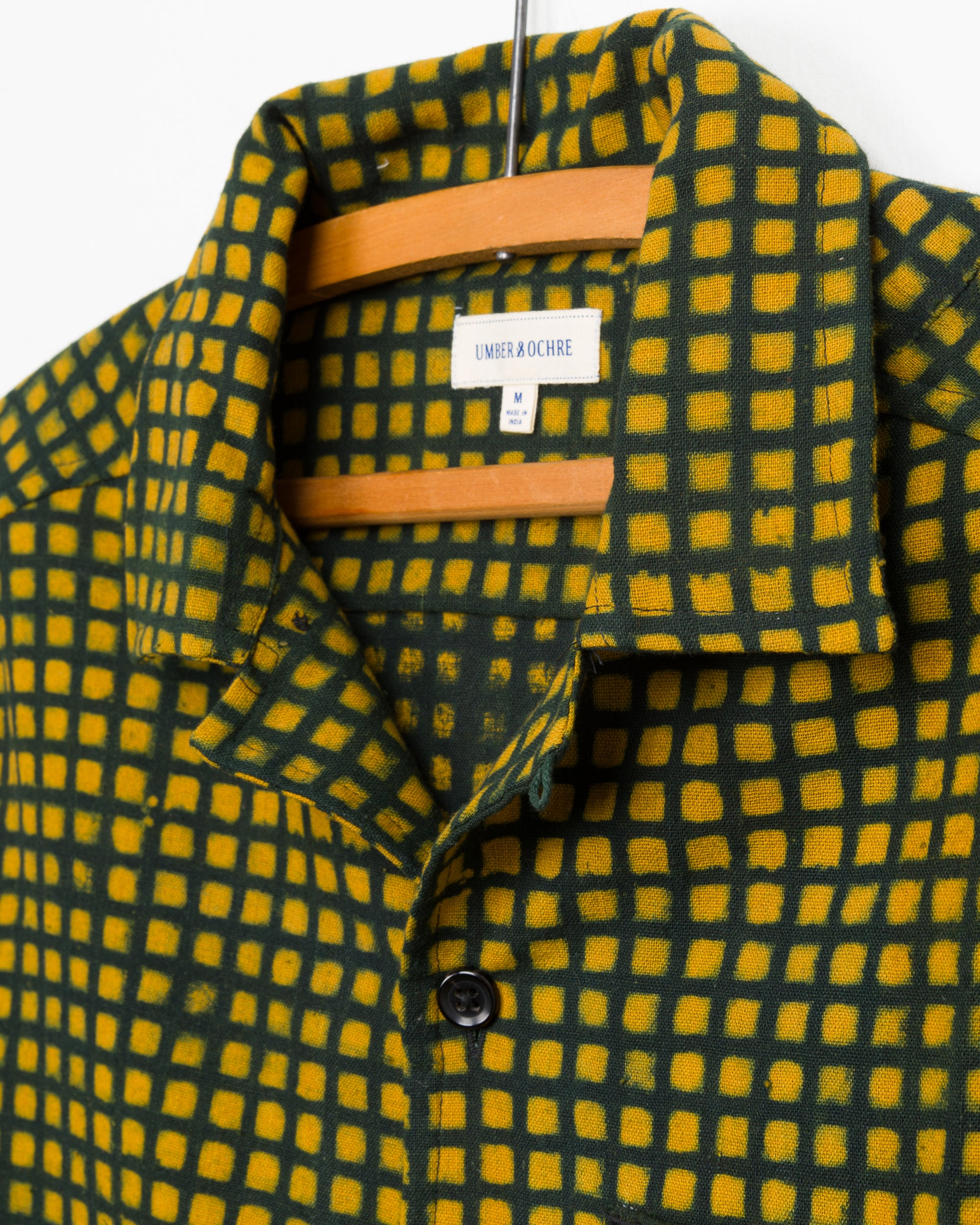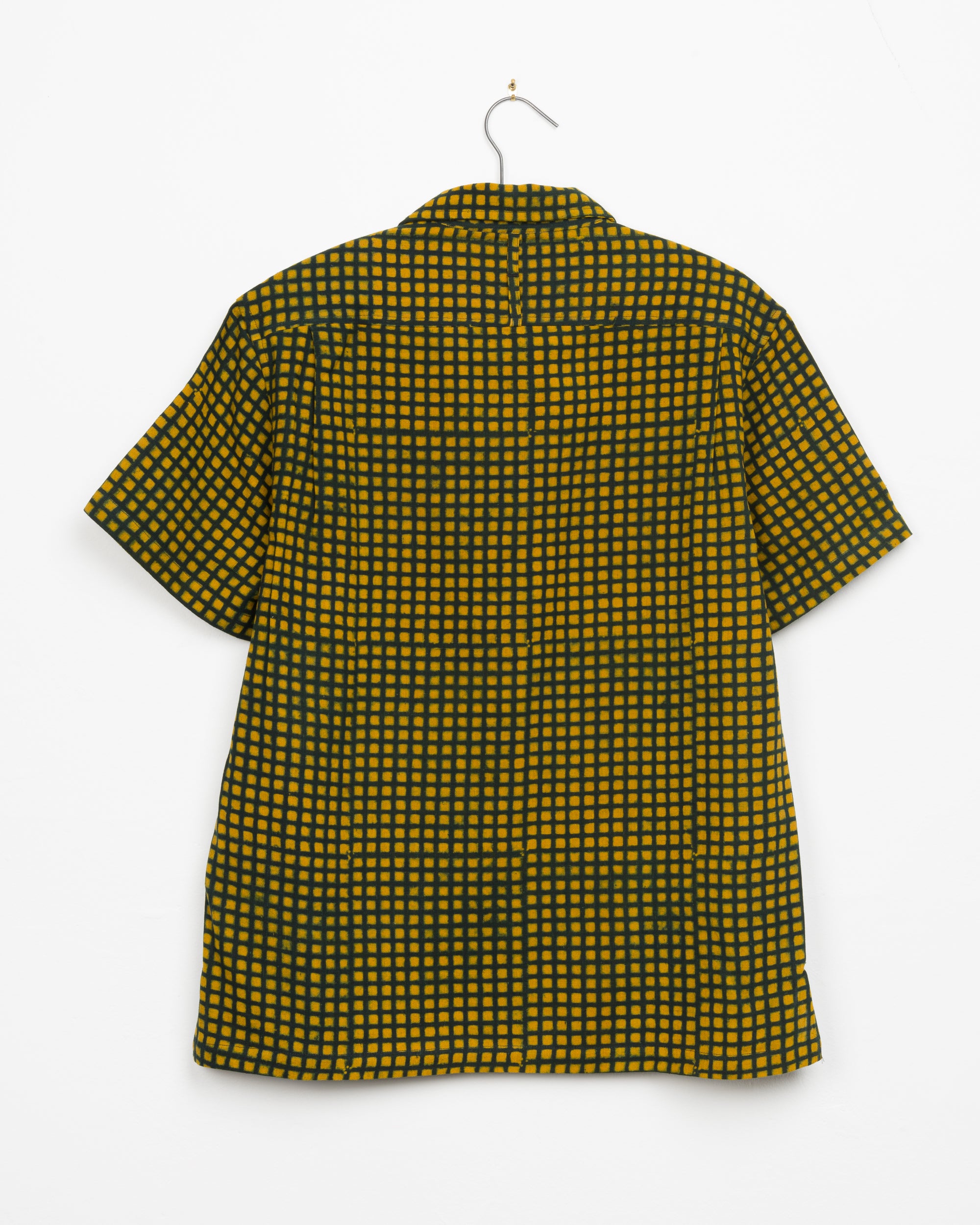 Khushi Camp Shirt in Grass Grid Block
---
DETAILS
The short sleeve Khushi camp shirt is an open-collar summer style. This standard-fitting shirt has an updated spread collar and horn buttons.
MATERIALS
Its striking print was inspired by the grass grid patterns commonly seen in paved parks. Our grid design uses natural dyes and is hand-block printed to emulate the feeling of overgrown grass.
This textile was printed in Ajrakhpur where Ajrakh printing is a traditional printing technique from Kutch, Gujarat. The technique is commonly practiced by the Khatri community. Traditional 'Ajrakh' involves various stages of dyeing and resist printing using natural dyes and mordants. Indigo and madder are the primary colours that are used for dyeing. The resist and some colours are printed on the cloth using carved wooden blocks. These blocks are carved with intricate symmetrical patterns so that the same block can be used for both sides of the cloth.

Our fabric was first treated with harad and the printed using a paste of lime and gum. Next it is dyed in indigo and then washed where it is then sprayed using a mix of pomegranate skins. The textile is the further treated and washed to finally achieve its desired colors. Green is achieved using a combination of pomegranate and Indigo and pomegranate creates the yellow.
Our naturally dyed kora fabric is an ideal weight for the summer and provides ease of wear throughout the warm season. With a unique hand feel due to the hand weaving of its handspun yarn, Kora is our signature fabric.
SPECIFICATIONS
- 100% Handwoven Seed&U cotton
- Sustainably dyed using natural dyes
- Standard fit
- Single rounded chest pocket
- Spread collar
- Straight hem with side slits
- Real horn buttons
- Single needle stitching with hand-rolled seams
- Locker loops on back yoke seam
- Hand-finished and closed seams
Produced in a limited run with exclusive handcrafted fabrics. Due to the nature of the print, each piece is unique.
We recommend hand washing in cold water using natural detergents and drying in the shade. Handcrafted garments are designed to last when treated with care.