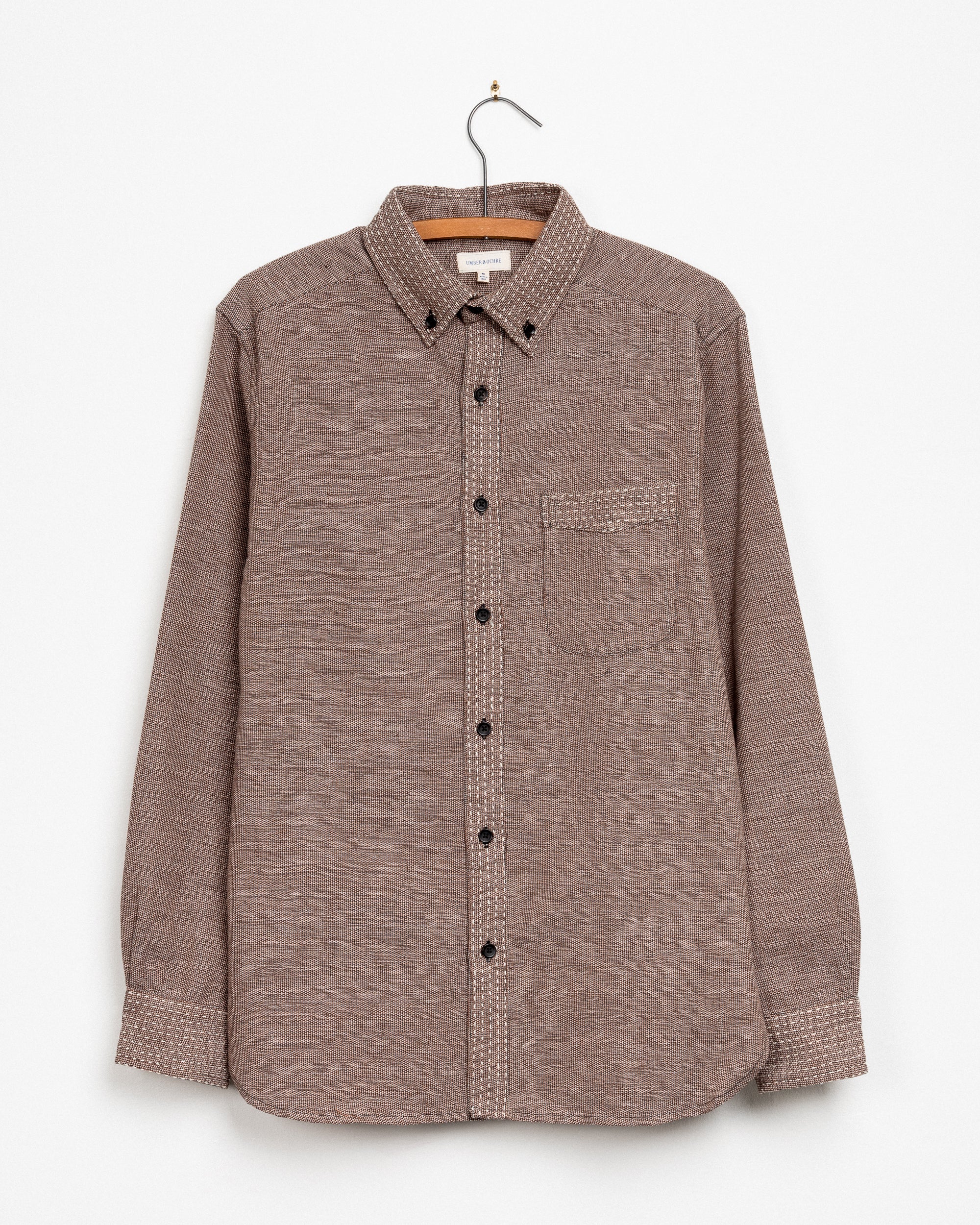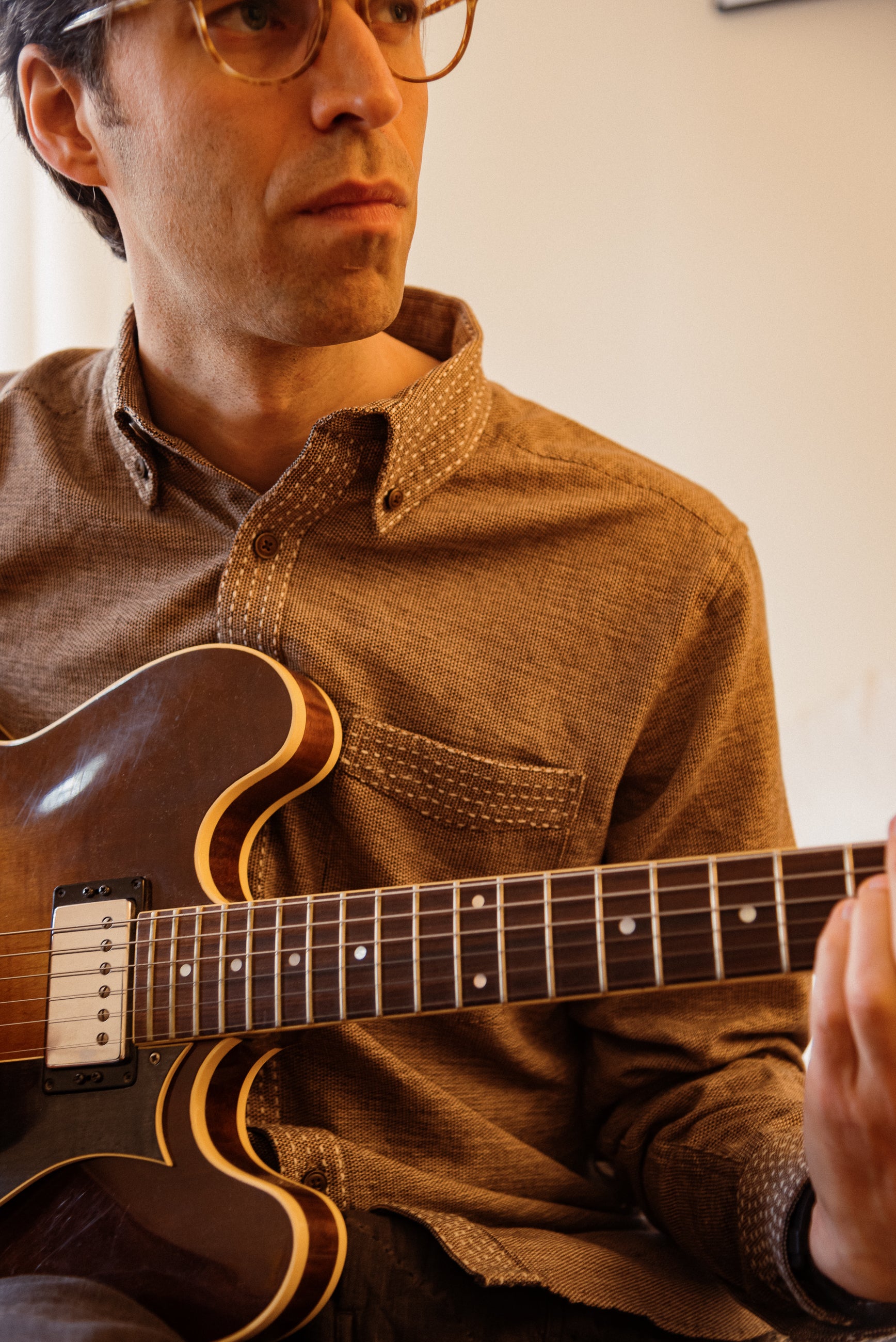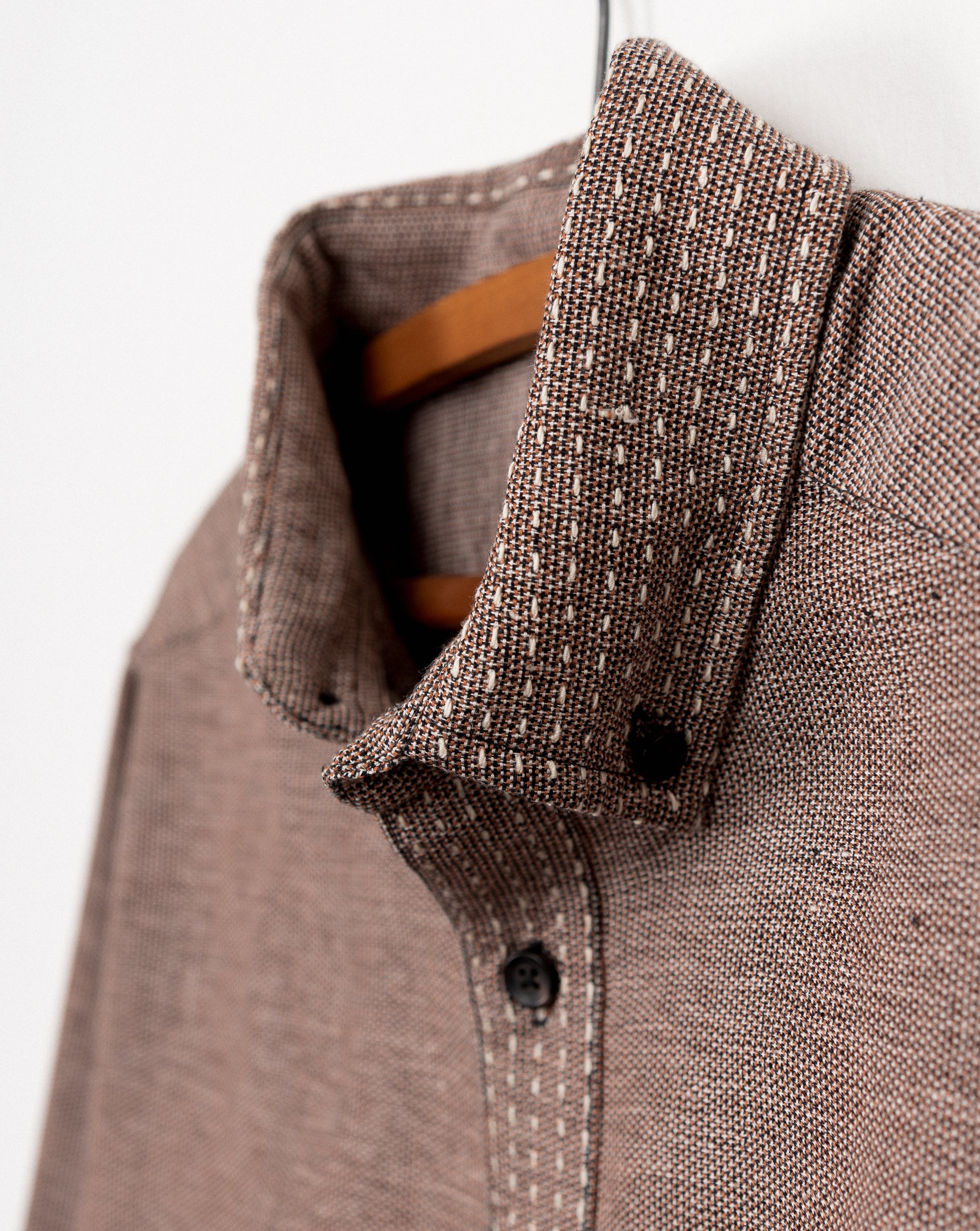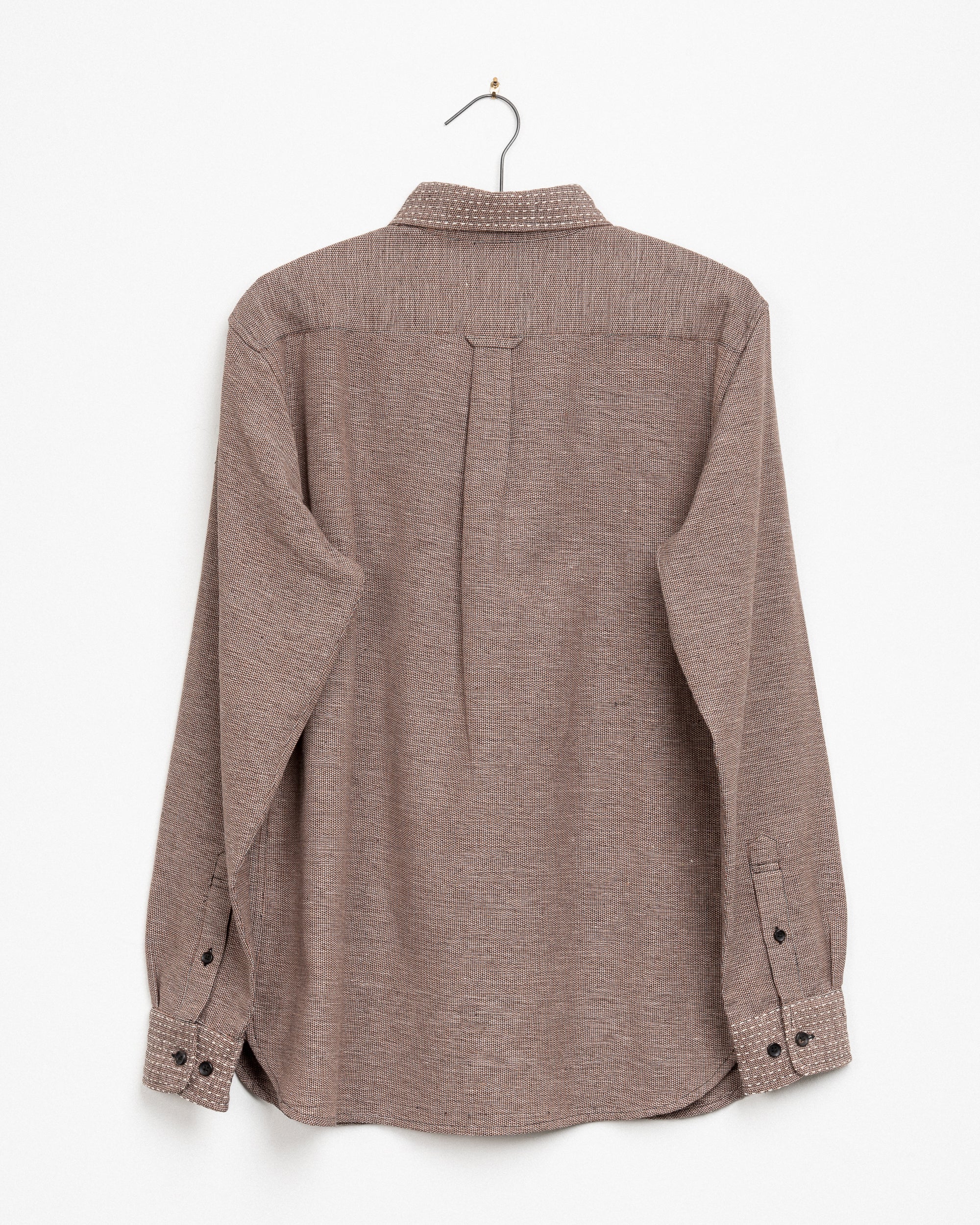 Kabir Shirt in Beige Cotton Flat Weave Tweed
---
DETAILS
Our Kabir shirt is a classic button-up shirt made for everyday wear with special details that enhance its overall style. A wardrobe staple, its handwoven and naturally dyed fabric lends itself to a relaxed look and feel. With a standard fit, spread collar, bone buttons and use of saddle stitching and selvedge throughout. 

MATERIALS + PROCESS
Ladakh's mountainous terrain presents a multitude of textures and shades of beige. Due to its high altitude there is limited flora and fauna. Many of the valleys of the region are surrounded by various tribes. Peppered against the vast Ladakhi terrain are homes in similar color tones. Our neutral tones reference Ladakh's varying shades of beige.

Woven with Kala Cotton, the short staple and indegnious cotton native to kutch. Our cotton fabric features a unique diamond structure and has been dyed using Natural Indigo dye. This fabric is known to protect the wearer against the harsh heat in Kutch while keeping the wearer warm in the winter months. 
SPECIFICATIONS
- 100% Handwoven
- Sustainably dyed using natural dyes
- Standard fit
- Single rounded chest pocket
- Pick stitch detailing on the collar, placket, front pocket, and sleeve cuffs
- Spread collar
- Round bottom hem with side slit gusset detail
- Bone buttons
- Single needle stitching with hand-rolled seams
- Locker loops on inset into back yoke seam
- Hand-finished and closed seams
Produced in a limited run with exclusive handcrafted fabrics. Due to the nature of the print, each piece is unique. Indigo dyeing is a special process that also requires extra care. Indigo bleeding is normal in naturally dyed garments and after several initial washes, the color will stabilize. Over time, the natural and graceful fading process results in a uniquely personalized piece.
We recommend hand washing in cold water using natural detergents and drying in the shade. Handcrafted garments are designed to last when treated with care.