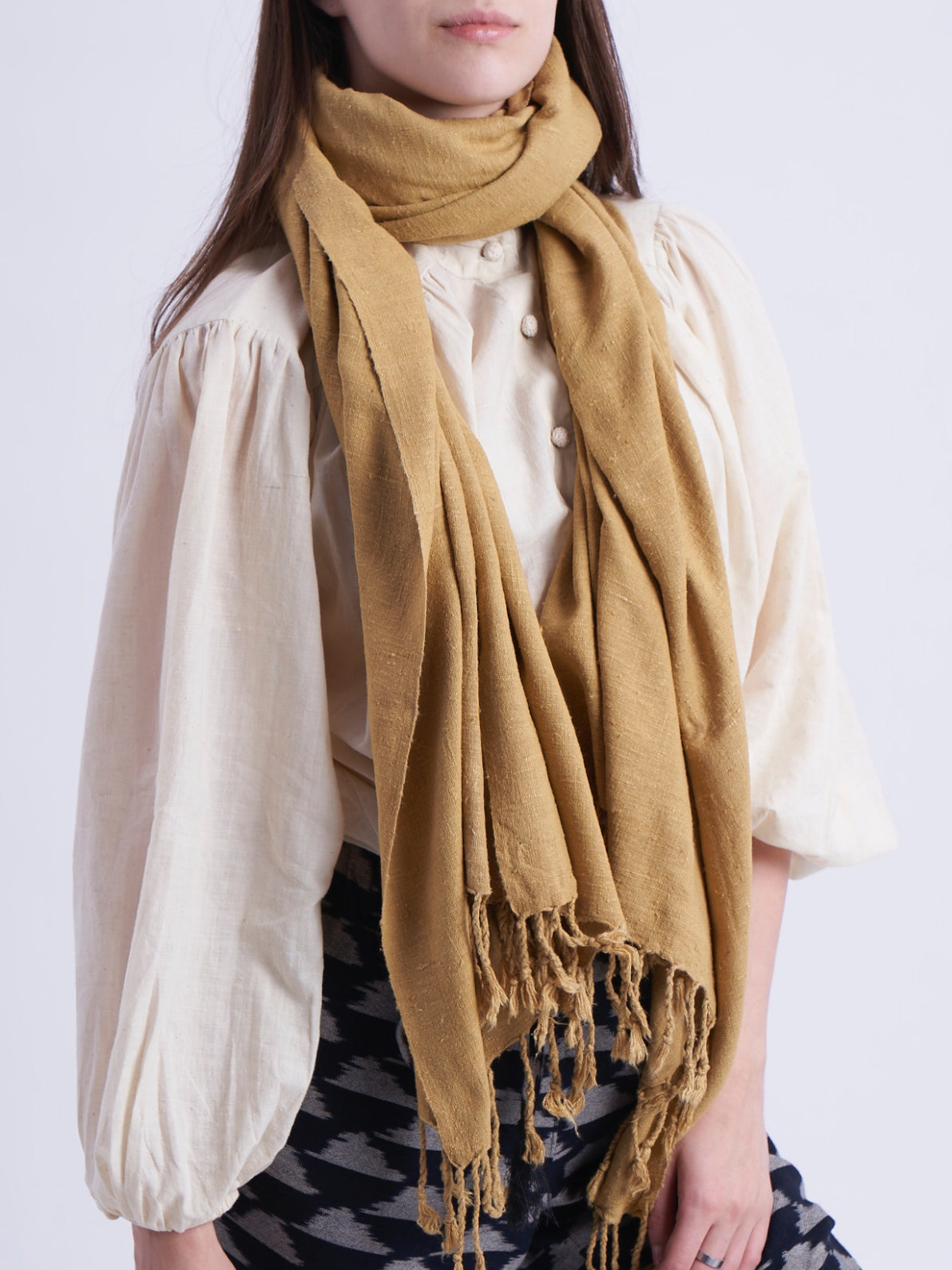 Eri Silk Scarf in Sand
---
DETAILS
Our silk scarf is naturally dyed to achieve its rich matte color and handwoven with Eri silk. Eri silk is ideal in cooler temperatures as it retains heat.

MATERIALS + PROCESS
When moth leaves the cocoon, the cocoons are harvested without harming the silkworm. The silk is then spun into yarn and then handwoven into scarves. 

Due to the natural dyeing process, there may be slight variations in color. It is advisable to wash this garment separately by hand and line dry in indirect sunlight to preserve the integrity of the garment.  
SPECIFICATIONS
- 100% Handwoven Eri silk
- Naturally Dyed
- Tassel finish
DIMENSIONS
- 90" x 33"
- 3" Long Tassels