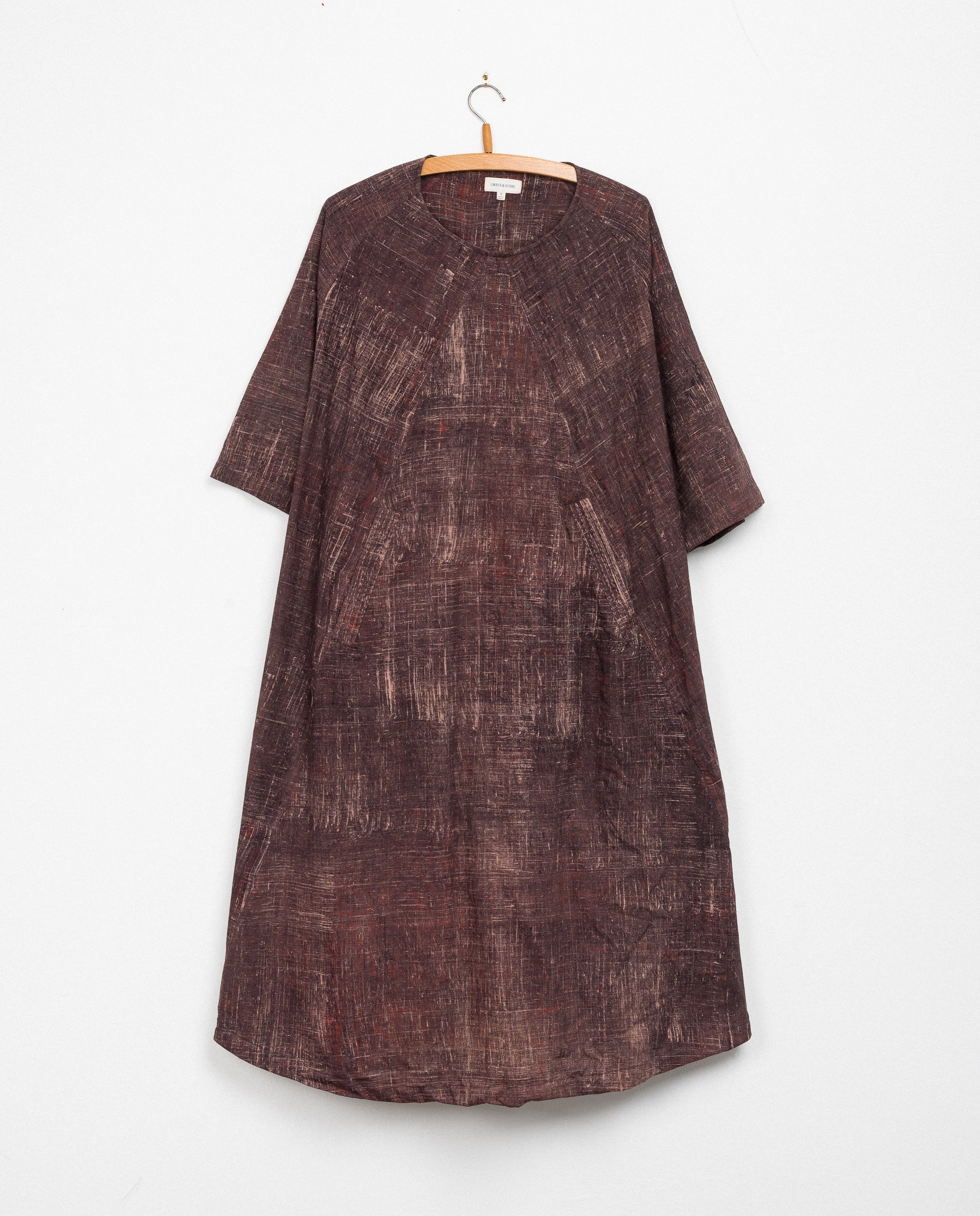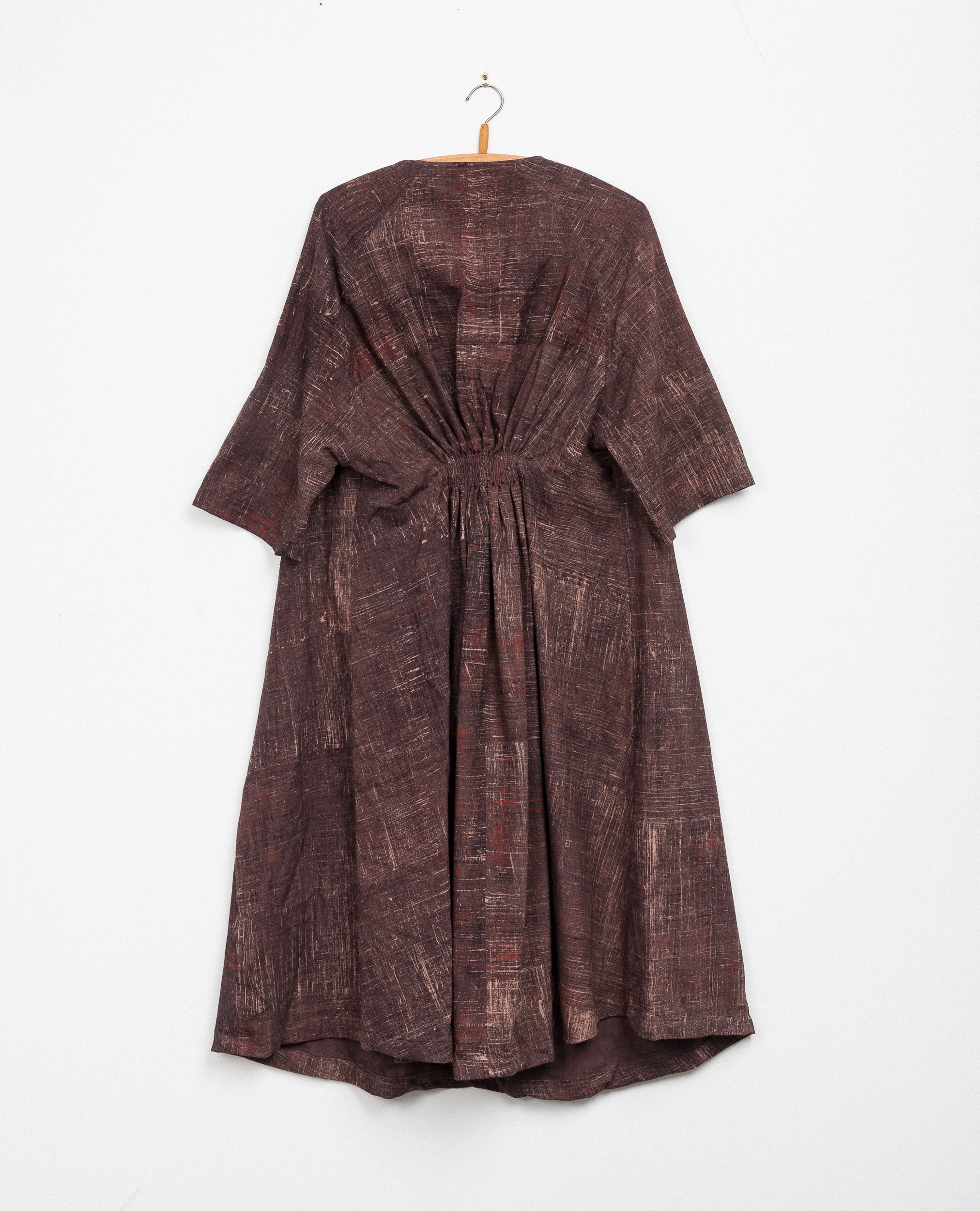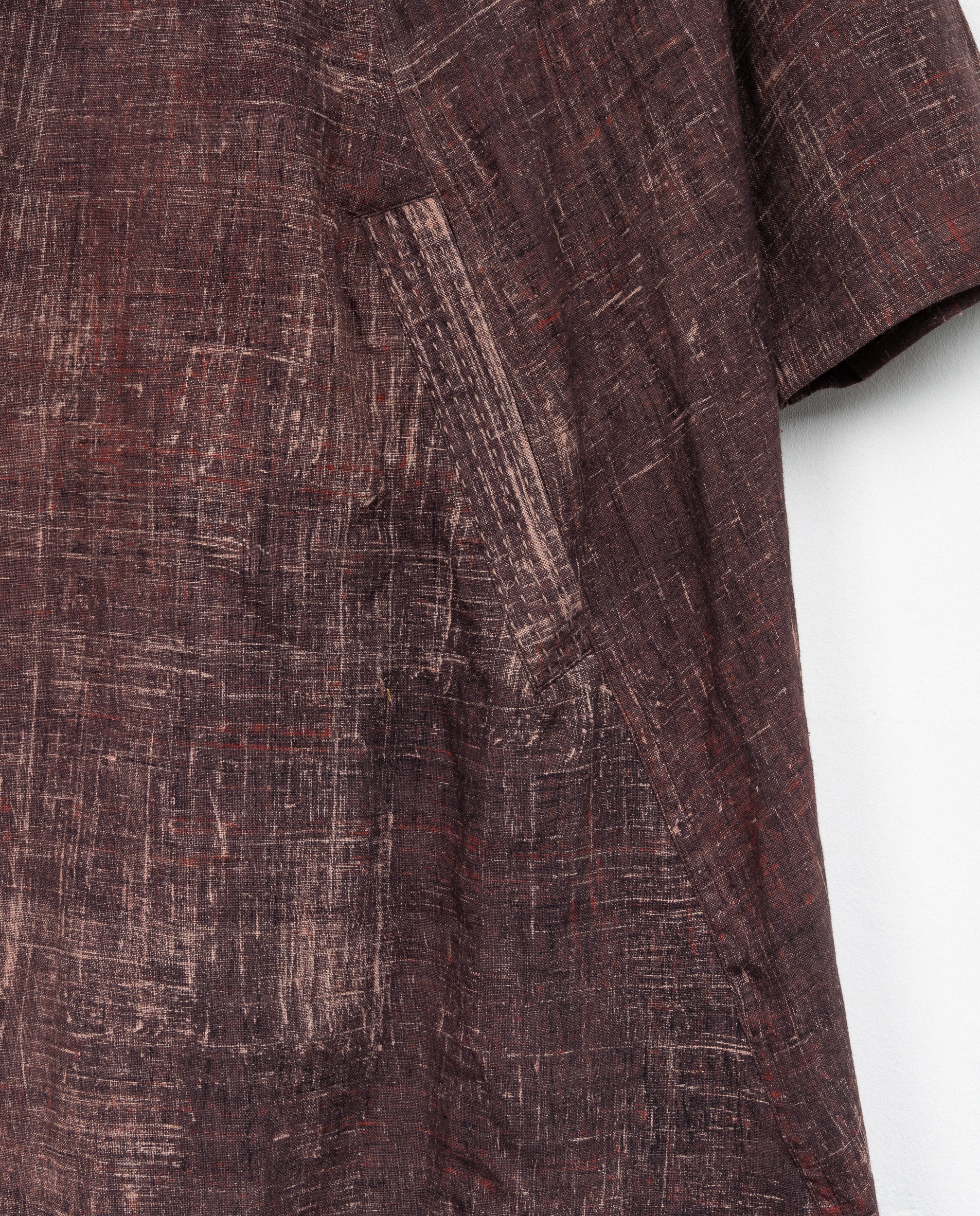 Sia Dress in Black Brushed
---
DETAILS
The Sia dress is a simple pullover tent shape dress with front pockets, seaming details and hand shirred ruching detail on the back waist. The ruching technique is traditional to Ladakh which is created using a loose thread stitch that pulls to secure the multitude of tight pleats.
MATERIALS
Observing Ladakh's mountainous terrain presents a multitude of textures and shades of beige. Due to its high altitude there is limited flora and fauna. Many of the valleys of the region are surrounded by various tribes. Representative of this, a unique brush stroke print pattern was created using a wire bristle brush dipped into dye and applied by hand.
With a unique hand feel due to the hand weaving of its handspun yarn, Kora is one of our signature fabric qualities made using cotton harvested from our collaborative efforts with Raddis cotton. It has a unique quality of being insulating in the cold and cool in warmer temps.
SPECIFICATIONS
- 100% Handwoven Seed&U Cotton
- Sustainably dyed using natural dyes
- Back gather at waist
- Detailed seaming throughout
- Front Pockets
- Straight bottom wide hem
Produced in a limited run with exclusive handcrafted fabrics. Due to the nature of the print, each piece is unique.
We recommend hand washing in cold water using natural detergents and drying in the shade. Handcrafted garments are designed to last when treated with care.