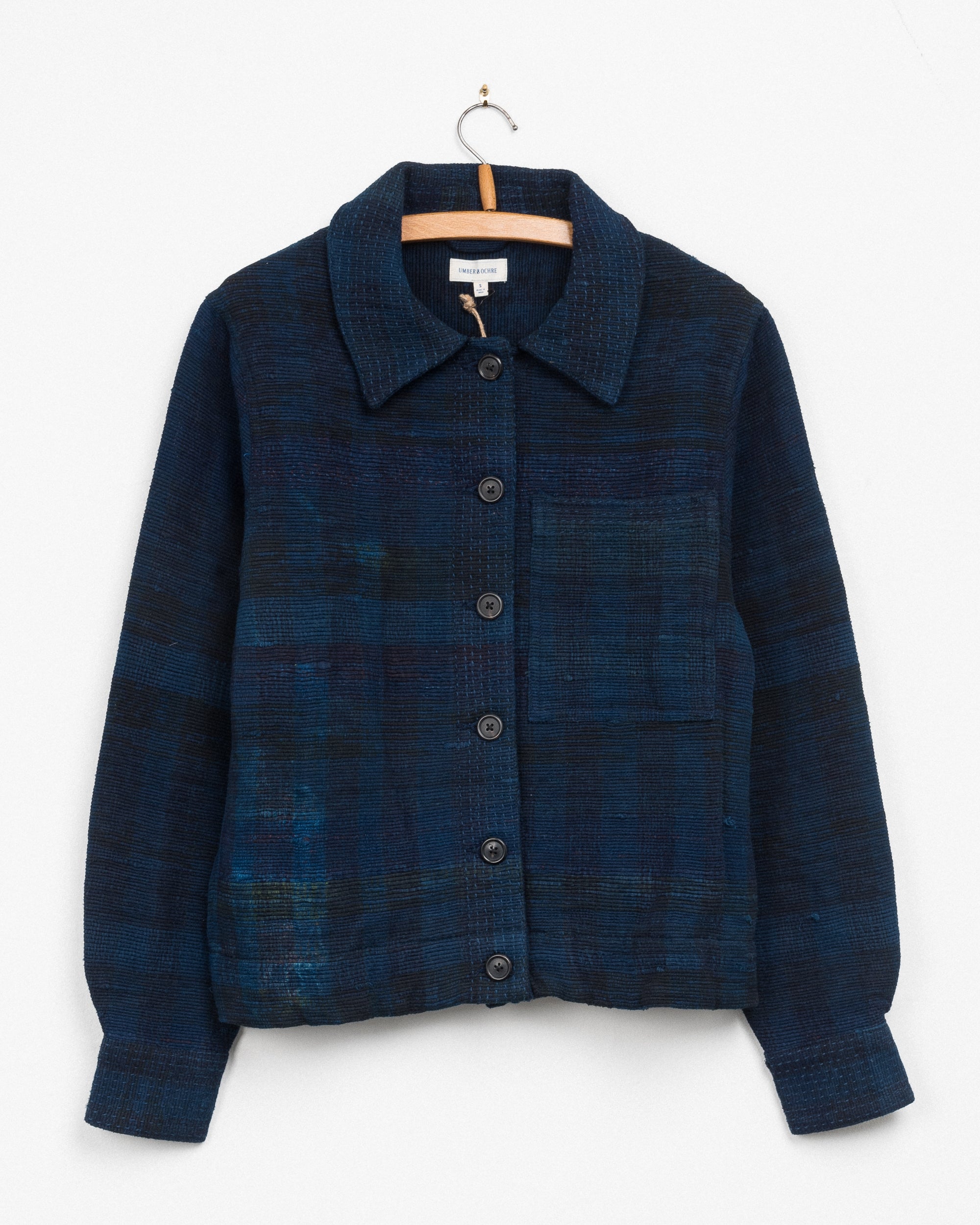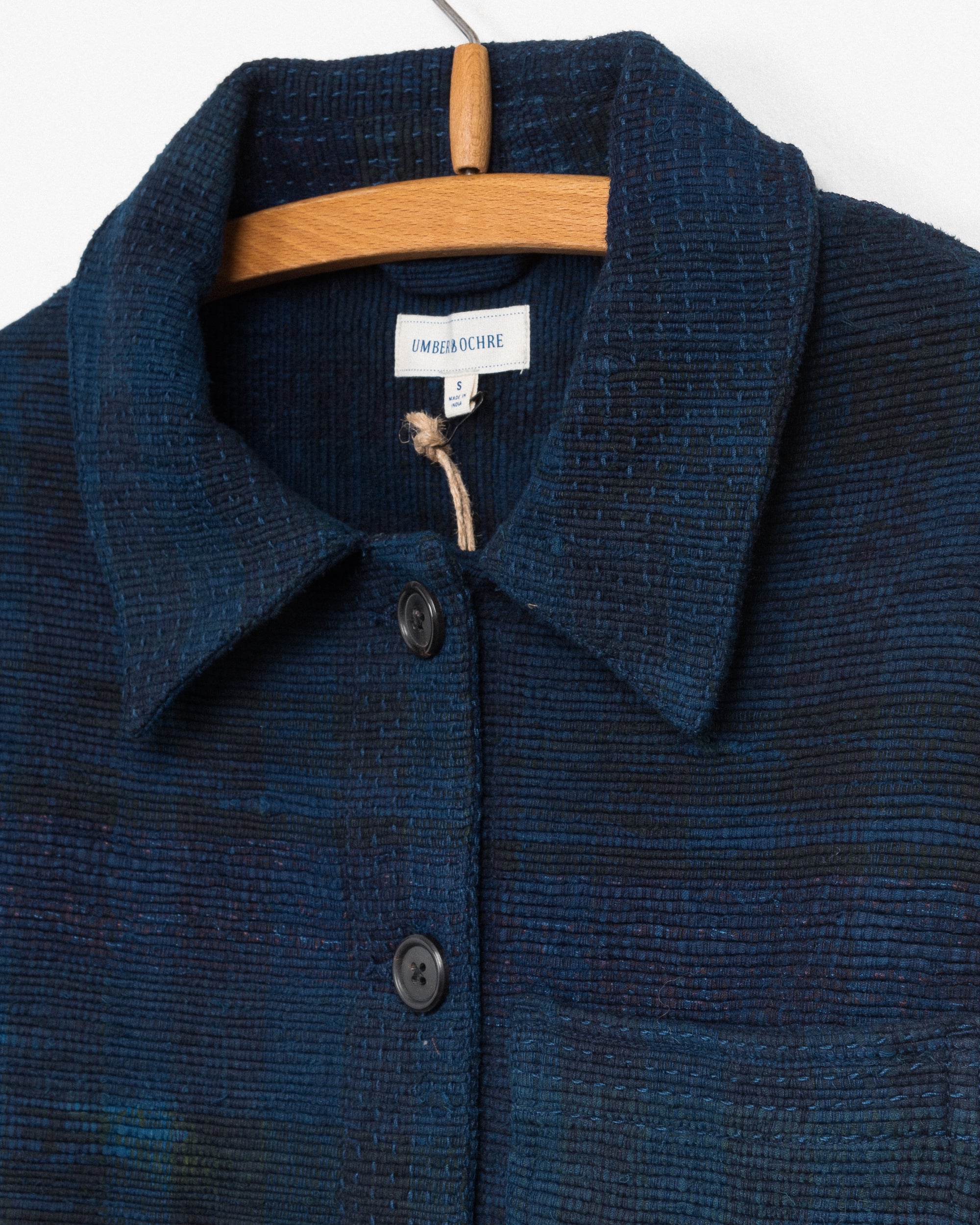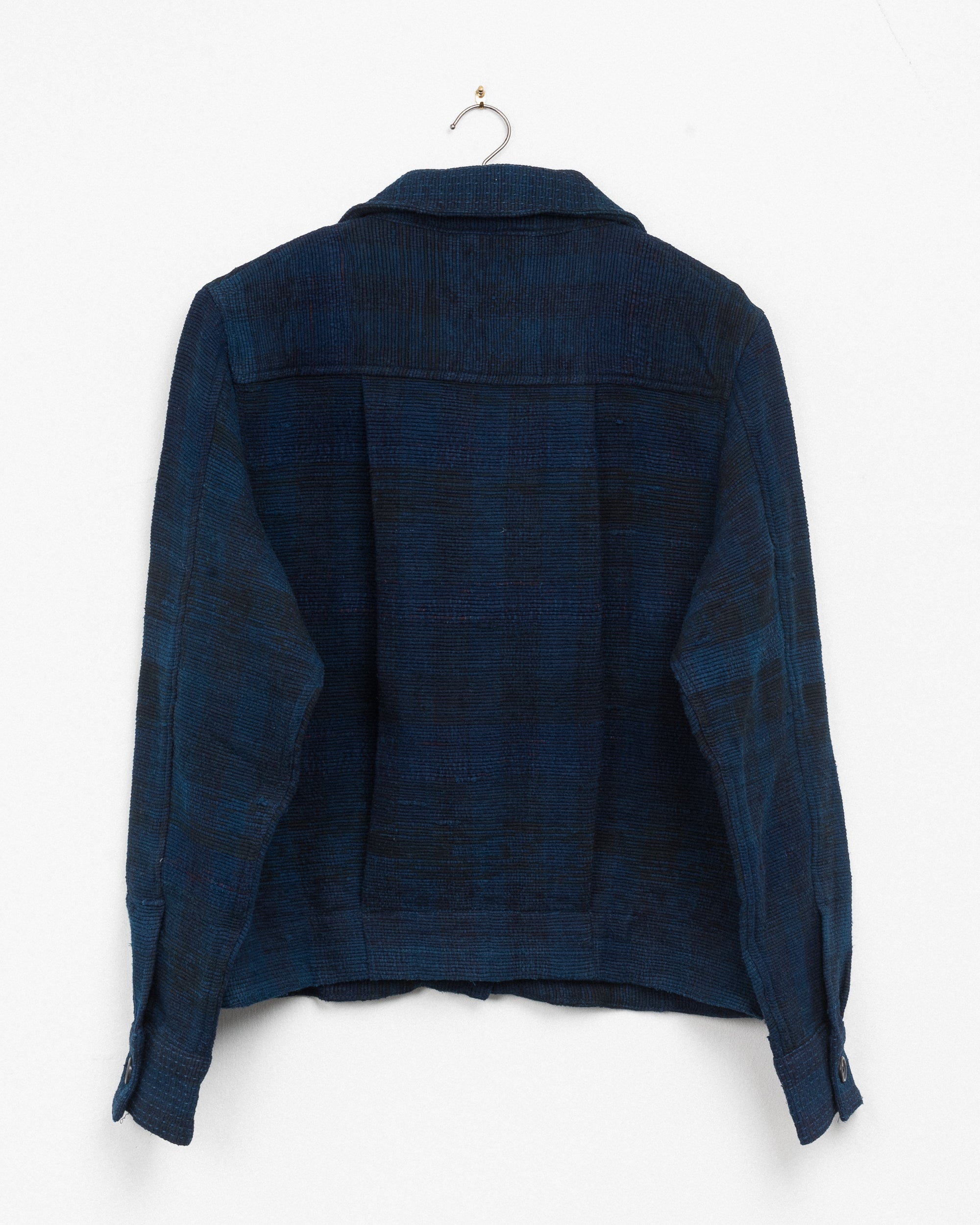 Padma Jacket in Indigo Overdyed Khes
---
DETAILS
The Padma jacket is a single breasted drop shoulder jacket made from handwoven merino wool. It's a great layering piece with contrast pick stitching. The exaggerated box pleat detail on the back gives it a casual cocoon shape.
MATERIALS + PROCESS
Its unique textured surface was created by hand weaving strips of upcycled fabric in the weft yarn during the weaving process. It was then overdyed to achieve a more uniform color. 
SPECIFICATIONS
- 100% Cotton with Upcycled fabric strips
- Front button placket with horn buttons
- Single front patch pockets
- Straight bottom hem
- Two lower welt pockets
- Hand-carved horn buttons
- Stitching detail at collar and cuff
Produced in a limited run with exclusive handcrafted fabrics.
Size Info