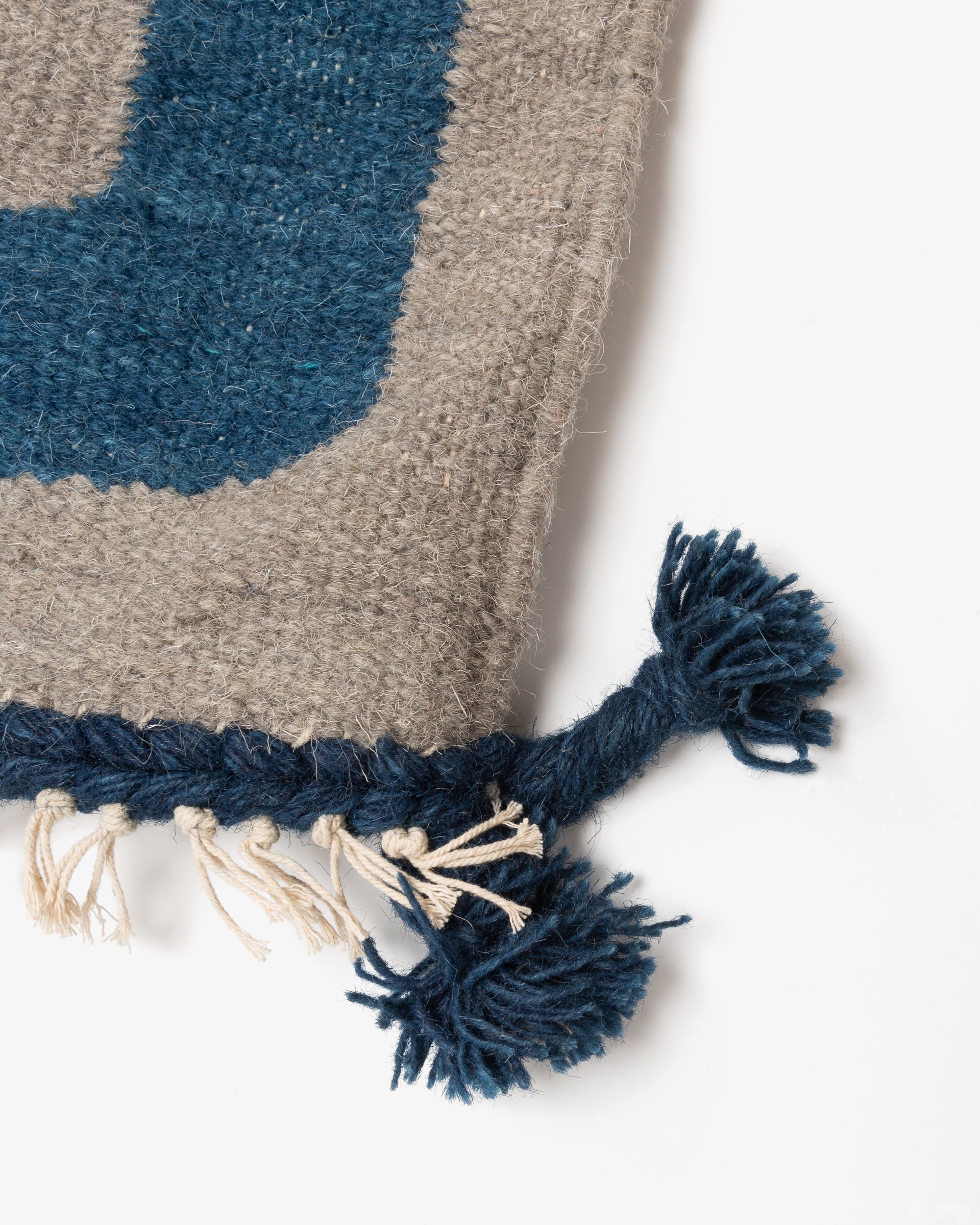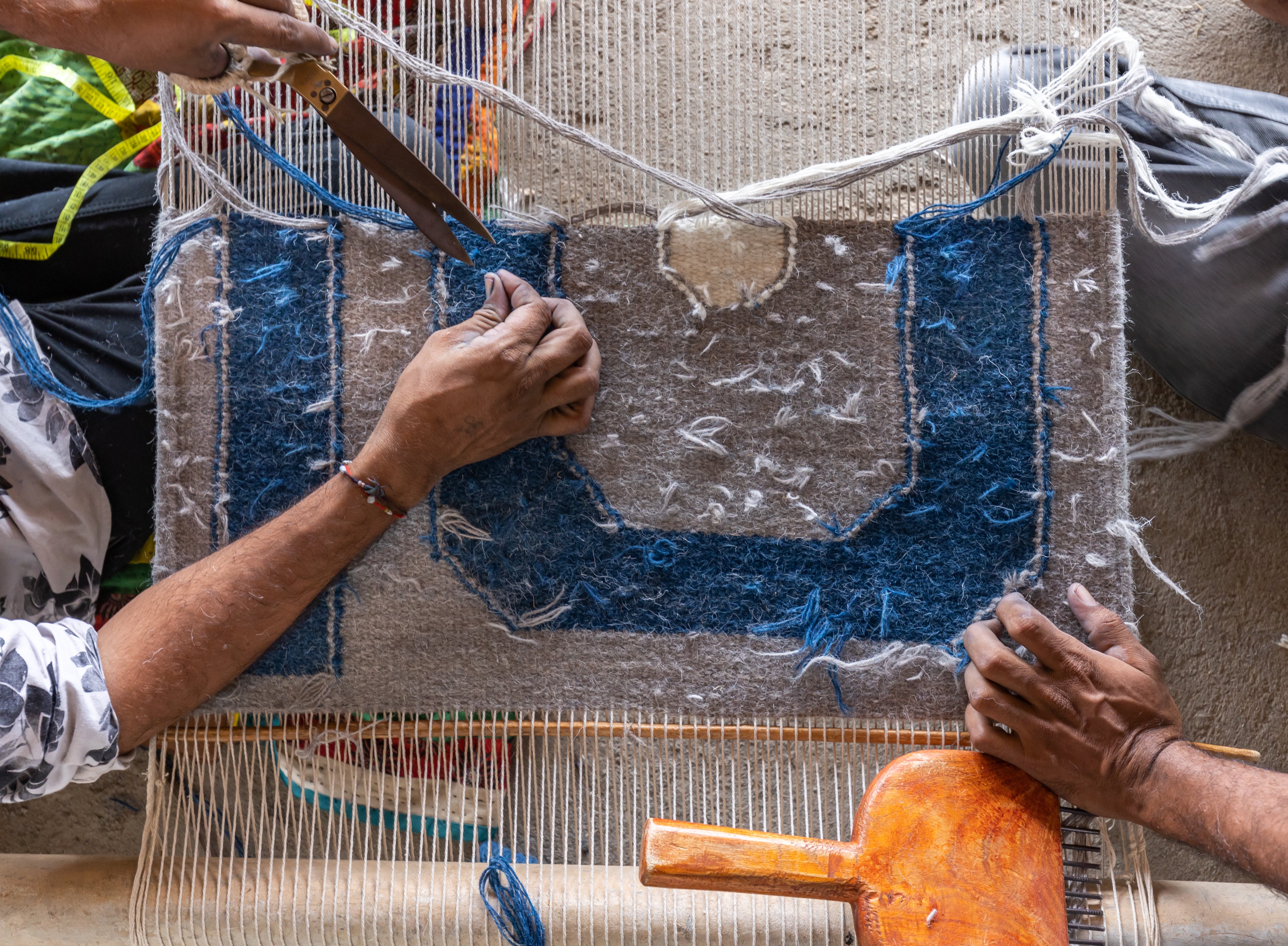 Chakra: Spiral 1.0 Rug
---
DETAILS
We collaborated with Llane Alexis, a multidisciplinary artist, to create a Kharad, a Sindhi word for carpet. Kharads create warmth on floors and are used for special gatherings. They signify comfort as well as respect. They are long lasting due to the quality and durability of the wool fibers. Its coils represent the spiralical nature of life and the braided elements are representative of Llane's personal artistic signature.
MATERIALS + PROCESS
Kharad weaving is a traditional craft practiced by Nomadic communities of the Kutch region. As opposed to other types of weaving, Kharad weaving has dwindled in recent years. We created our rug with a Kutch weaver in Gujarat and his family who exclusively use natural dyes. Through our work, we are striving to revive and support small artisanal weaving communities.
SPECIFICATIONS
- Sheep Wool and Cotton 
- Made in India
- 2' x 4'

Produced in a limited run.