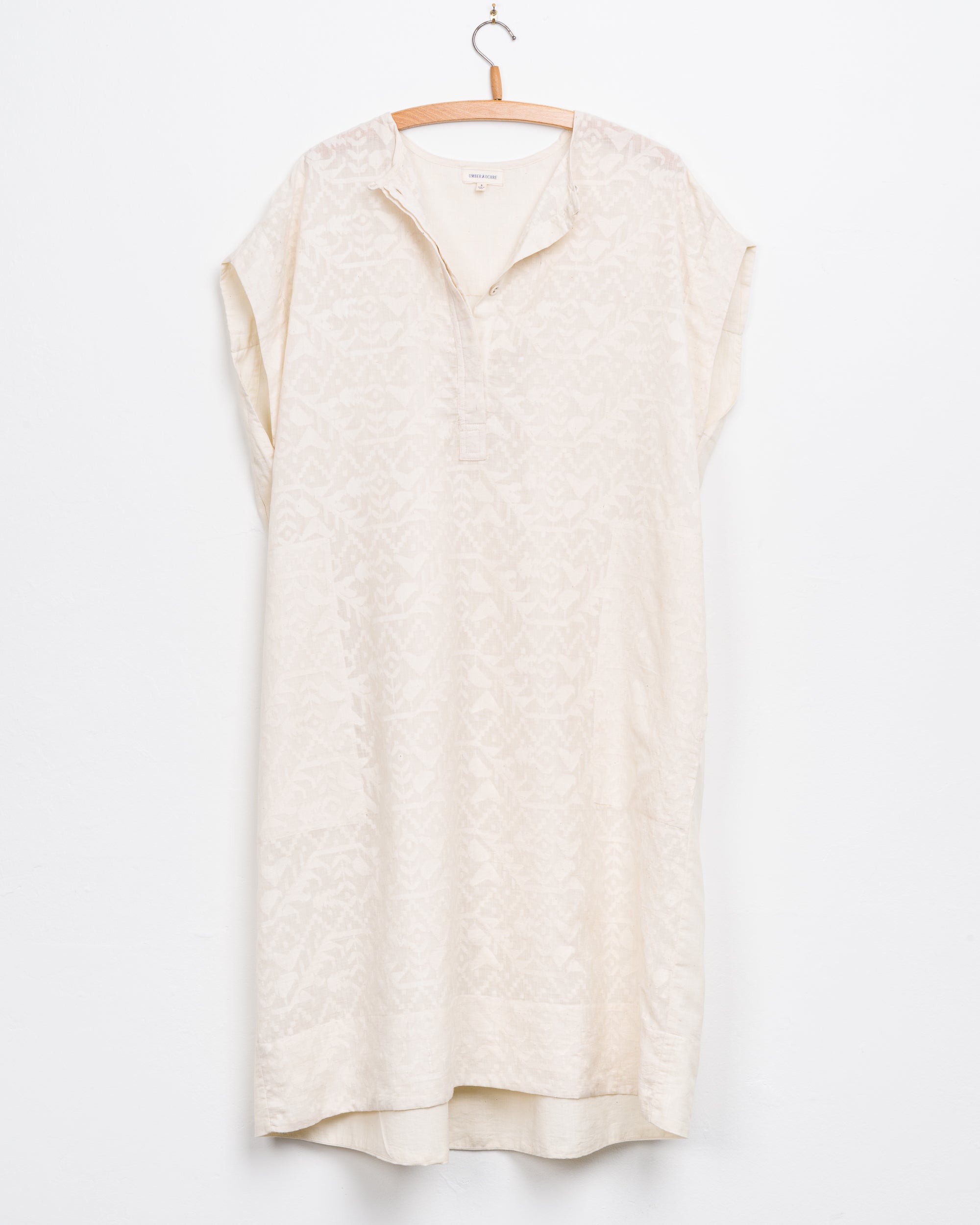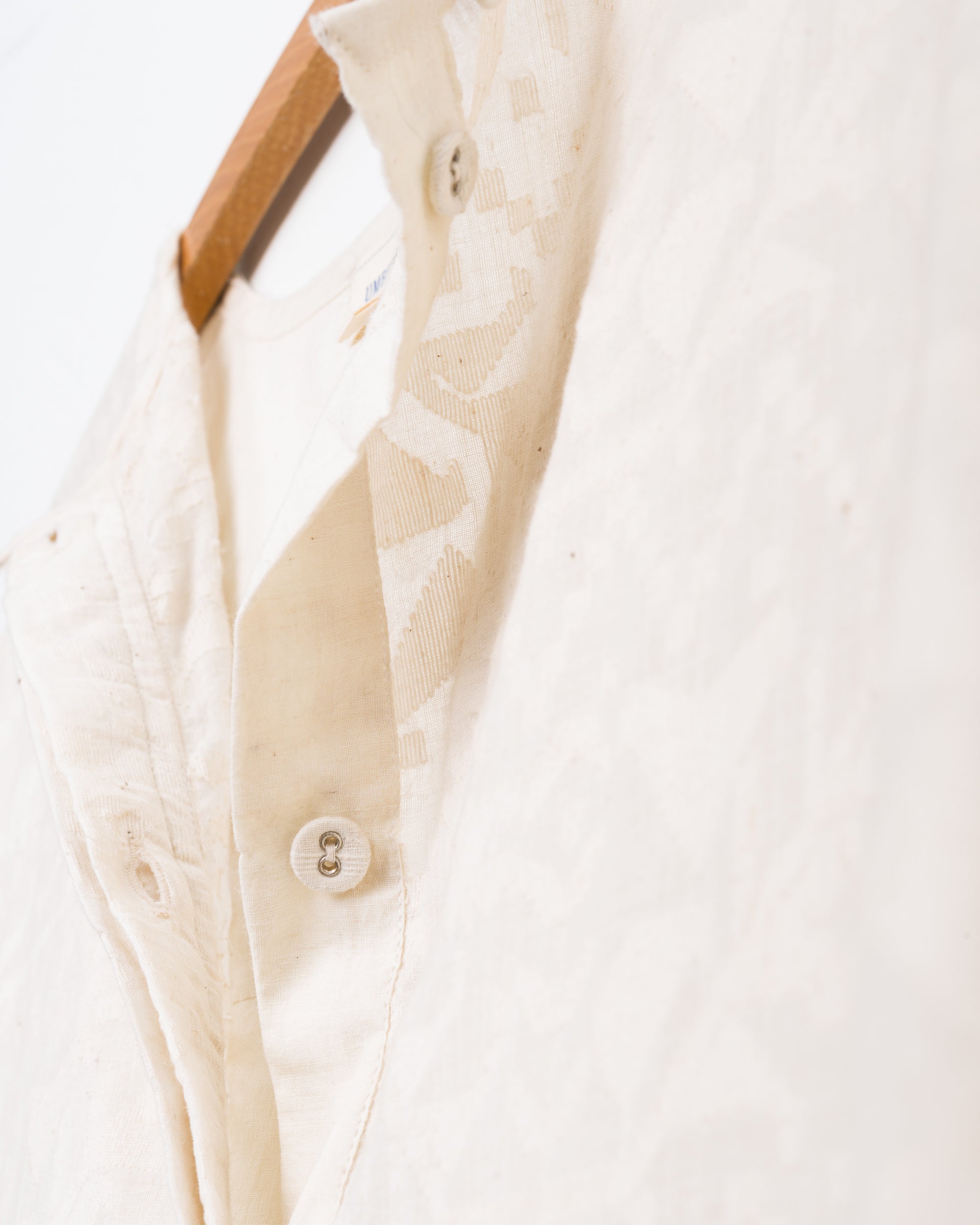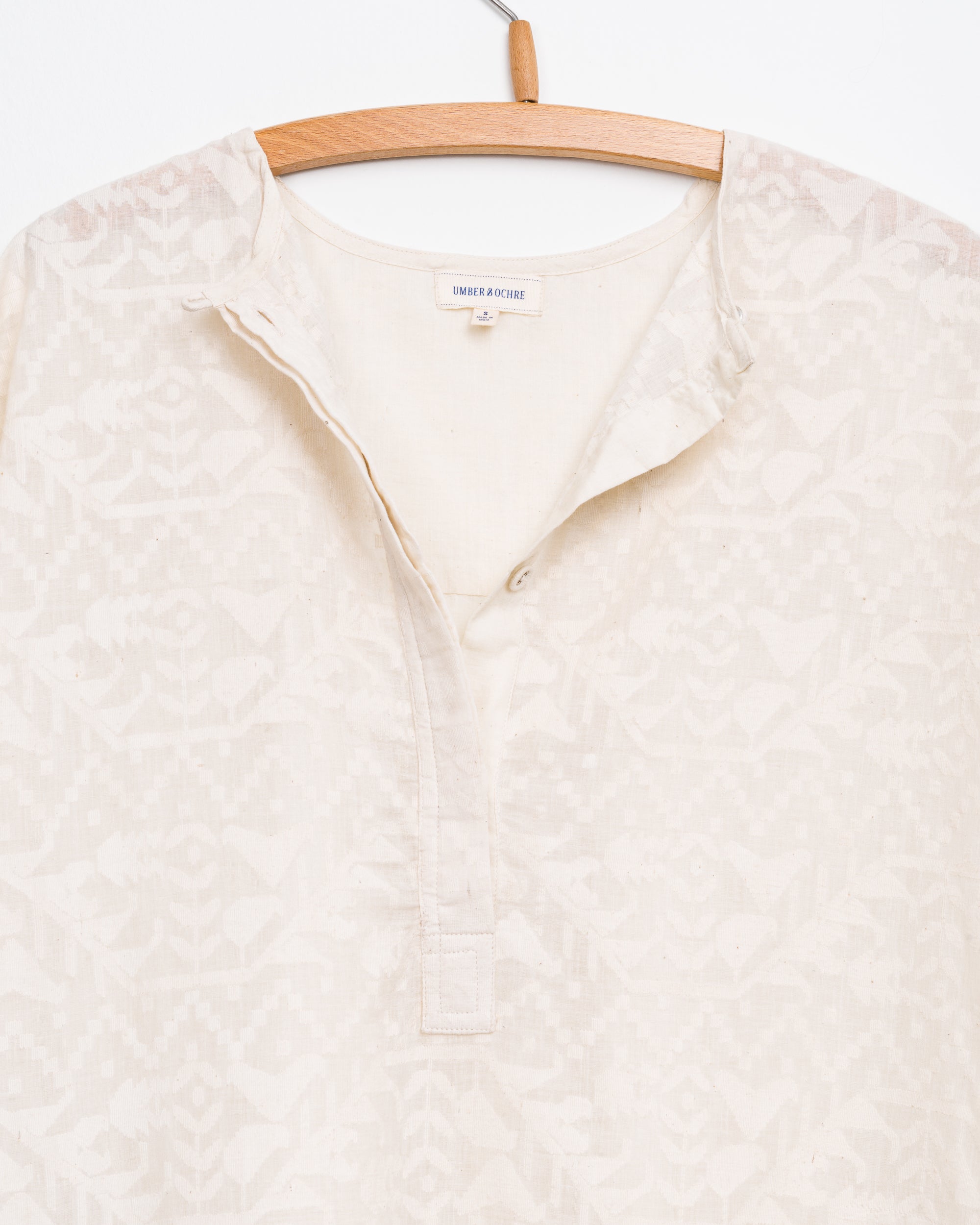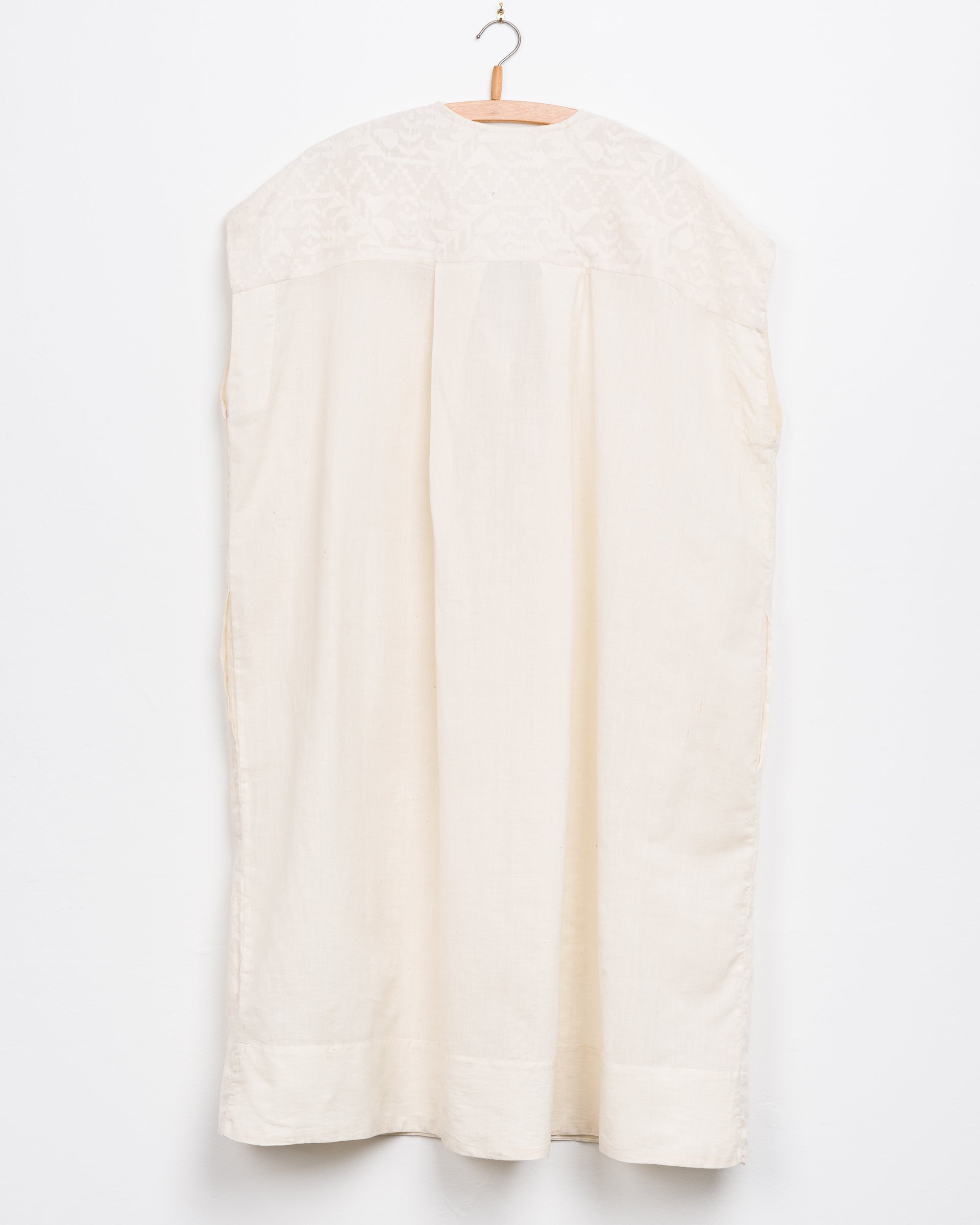 Urmi Dress in Natural Jamdani
---
DETAILS
An easy, voluminous dress with pickstitching details, the Urmi has a long front placket and pleats along the back yoke.  

MATERIALS
Jamdani is a vividly patterned, sheer cotton fabric that is woven on a handloom by skilled artisans in West bengal, India. A discontinuous extra weft technique, jamdani fabrics are elabaorately patterned and time consuming to make. Featuring a traditional design thats inspired by the Angoor Lat, a pattern that takes references from the grape vines our jamdani fabric showcases the finesse of handloom weaving in Bengal.
Hand weaving muslin fabric is a showcase of craftsmanship aiming to evoke a feeling of woven air with its lightness. Woven using handspun yarn, the fabric has a unique drapeability that is light and airy, perfect for everyday summer wear.

SPECIFICATIONS
- 100% Handwoven cotton
- Sustainably dyed using natural dyes
- Oversized fit
- Side seam pockets with topstitch
- Elongated front placket
- Pickstitching detail at front placket and around armhole
- Wide box pleats at back yoke
- Deep Hem
Produced in a limited run with exclusive handcrafted fabrics. Due to the nature of the print, each piece is unique.
We recommend hand washing in cold water using natural detergents and drying in the shade. Handcrafted garments are designed to last when treated with care.