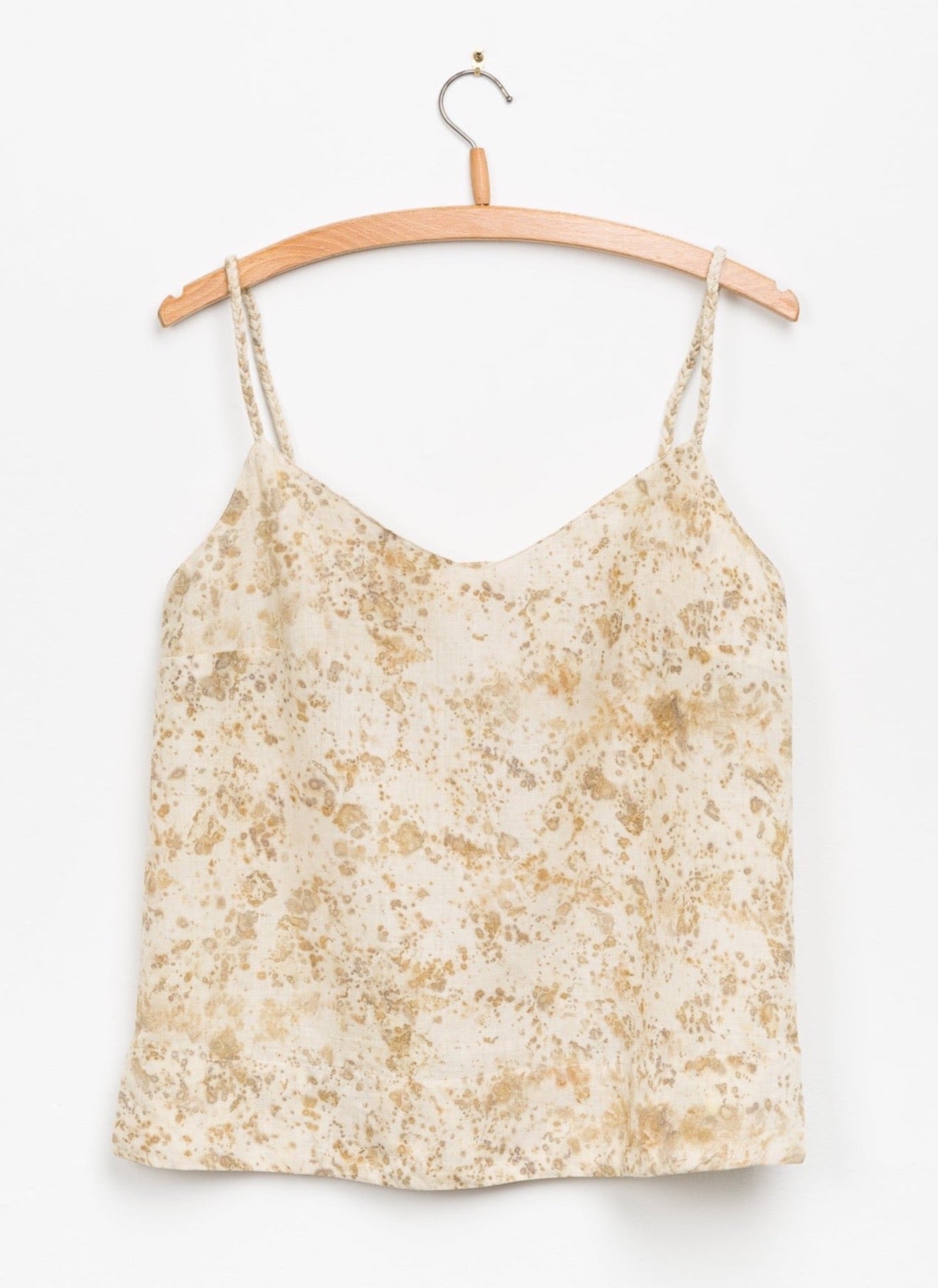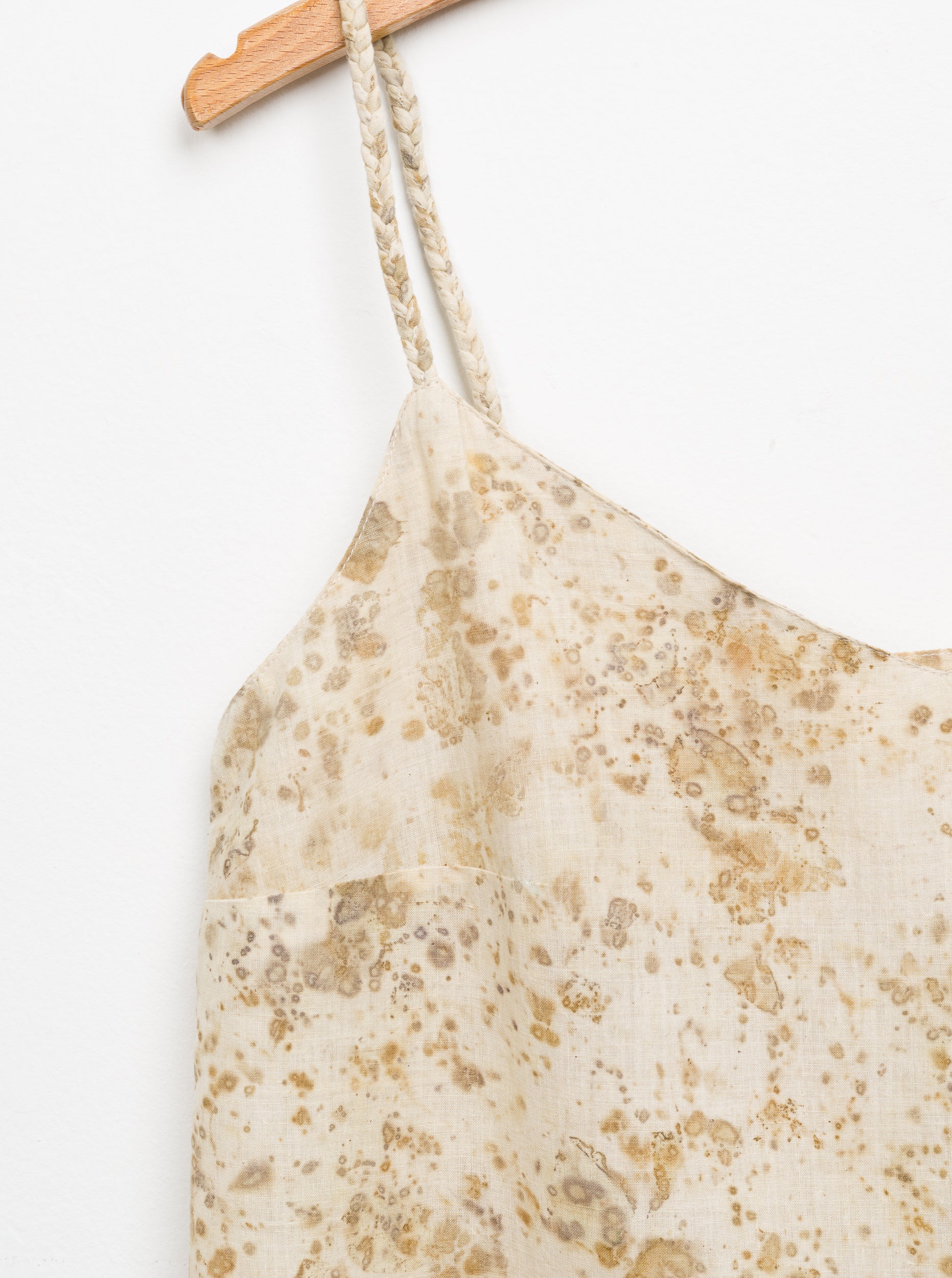 Tanvi Camisole in Botanical
---
DETAILS
An effortless summer camisole, the Tanvi features a delicate v-neckline, hand braided adjustable straps and bust darts for structure. 
MATERIALS
Eco printing is a process of taking natural impressions of flowers and leaves to create a unique textured botanical pattern. This season we have developed a textured eco print pattern using Marigold flower petals.
Hand weaving muslin fabric is a showcase of craftsmanship aiming to evoke a feeling of woven air with its lightness. Woven using handspun yarn, the fabric has a unique drapeability that is light and airy, perfect for everyday summer wear.

SPECIFICATIONS
- 100% Handwoven cotton
- Sustainably dyed using natural dyes
- Hand braided adjustable straps
- V-neckline
- Straight bottom deep hem

Produced in a limited run with exclusive handcrafted fabrics. Due to the nature of the print, each piece is unique. 
We recommend hand washing in cold water using natural detergents and drying in the shade. Handcrafted garments are designed to last when treated with care.