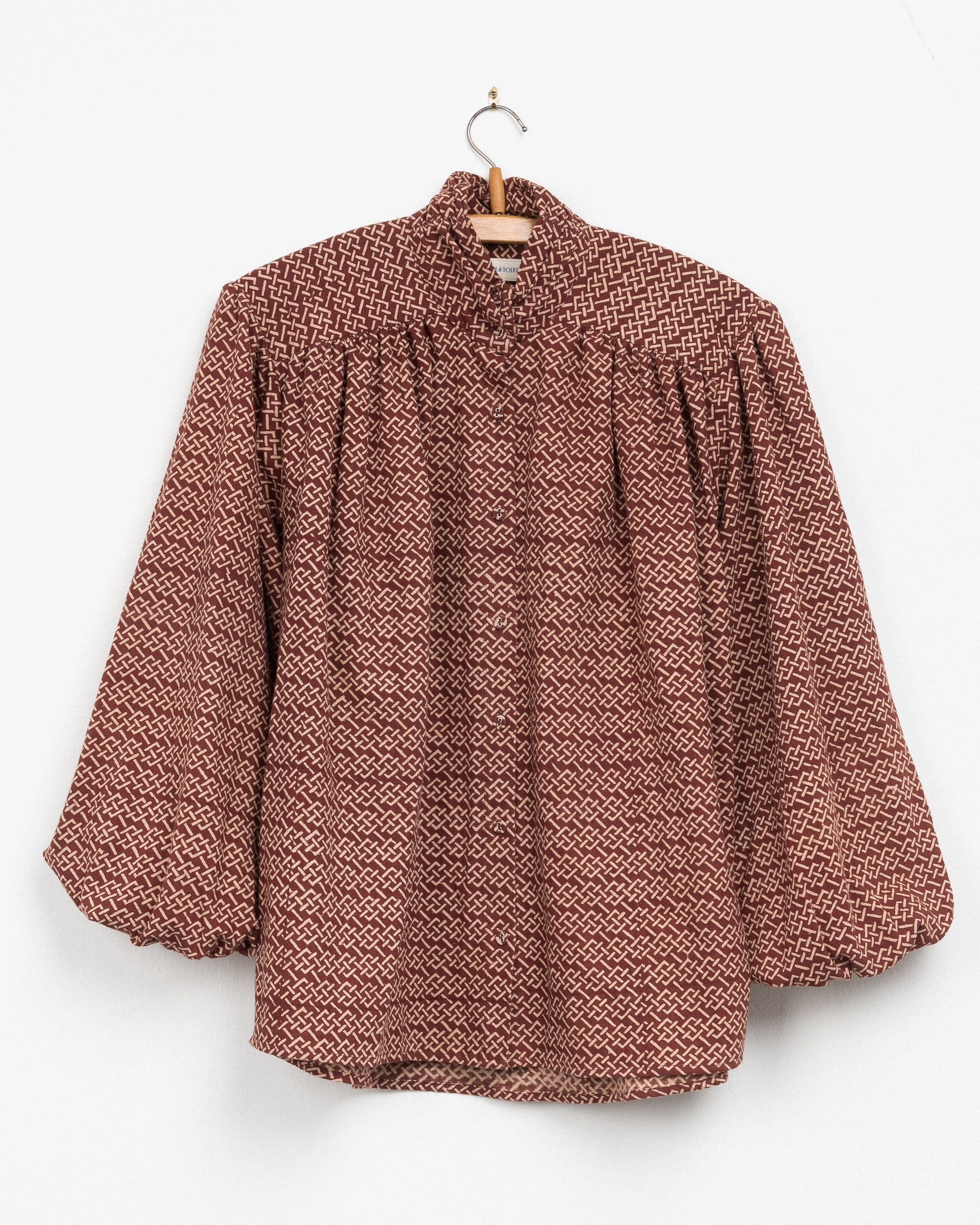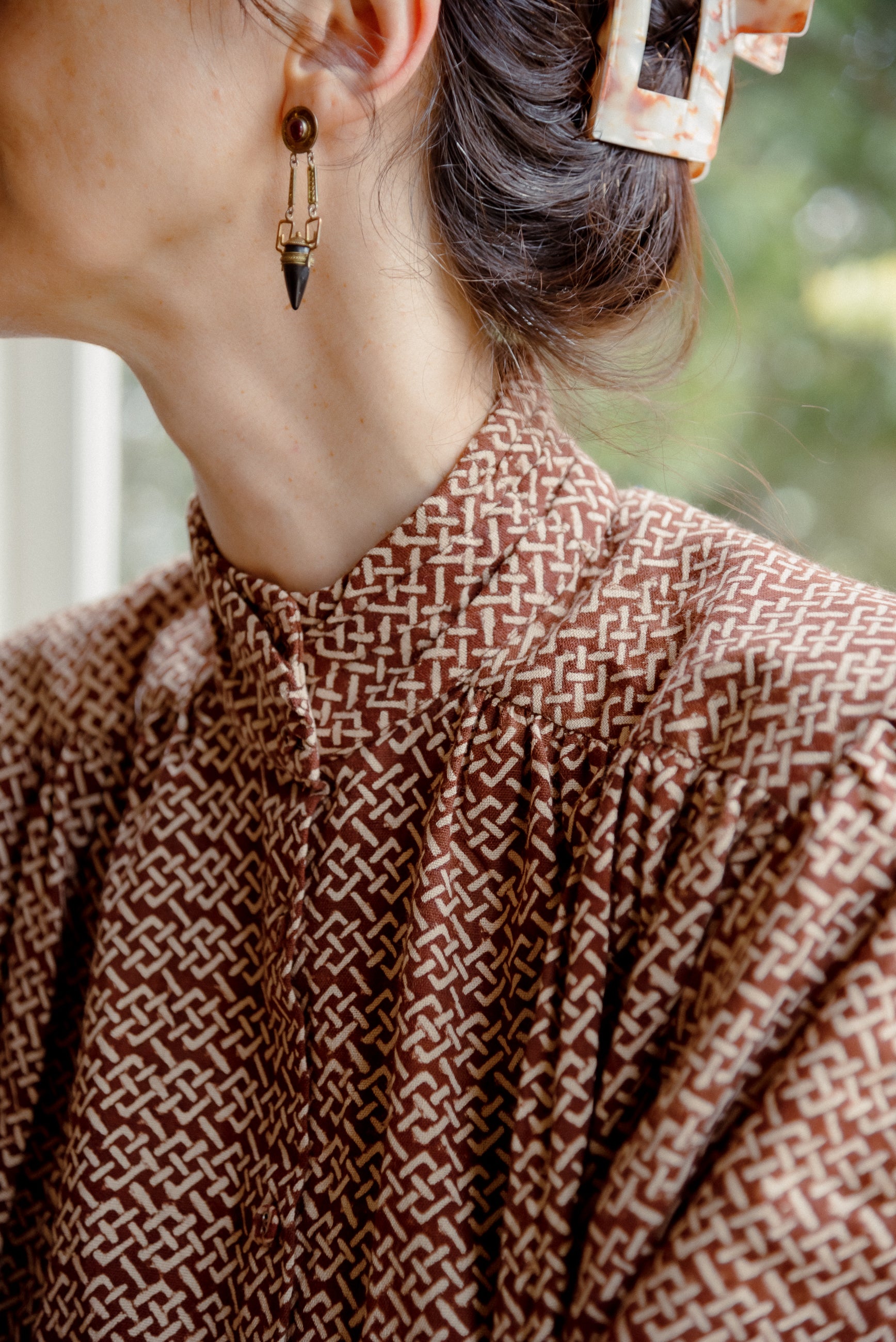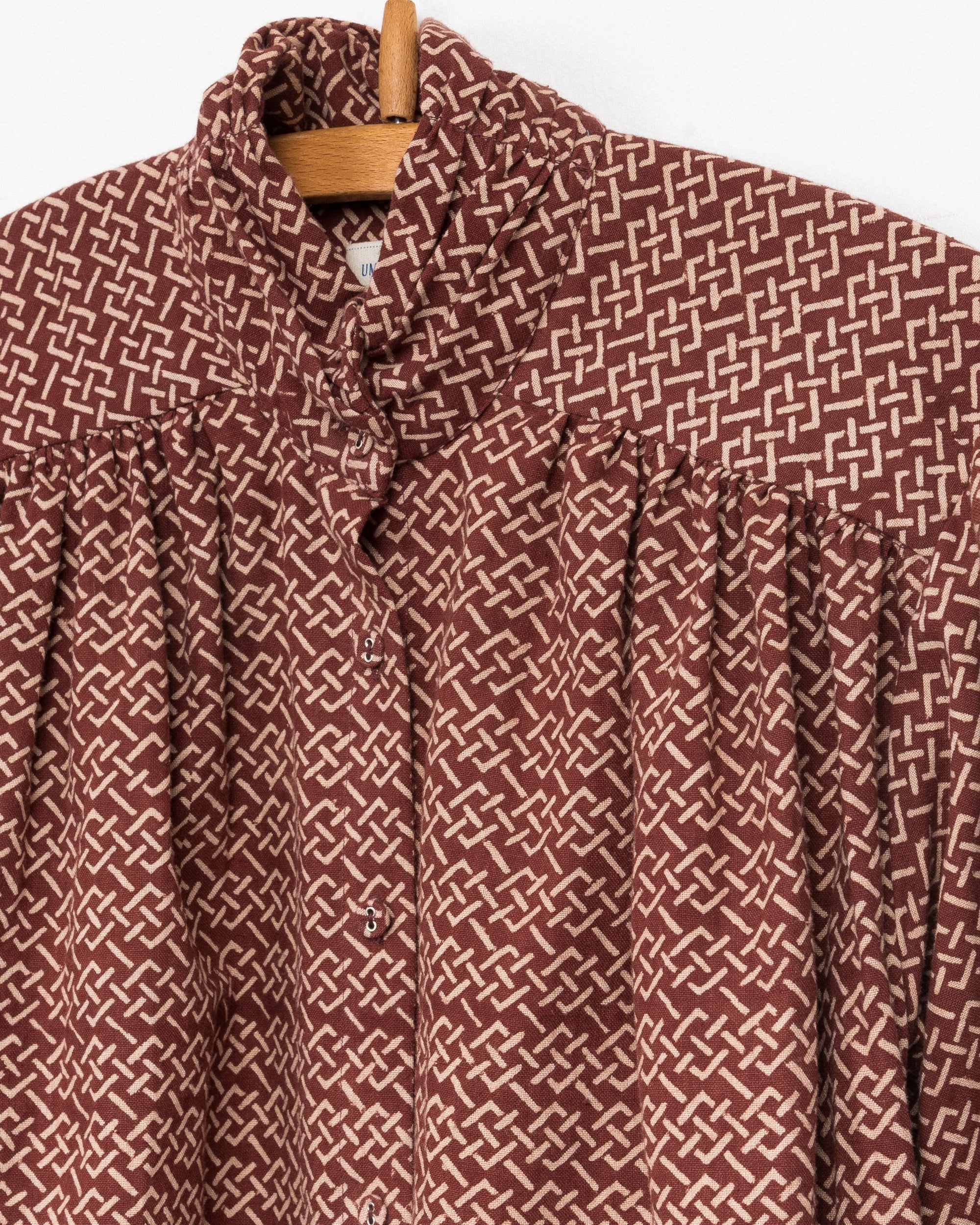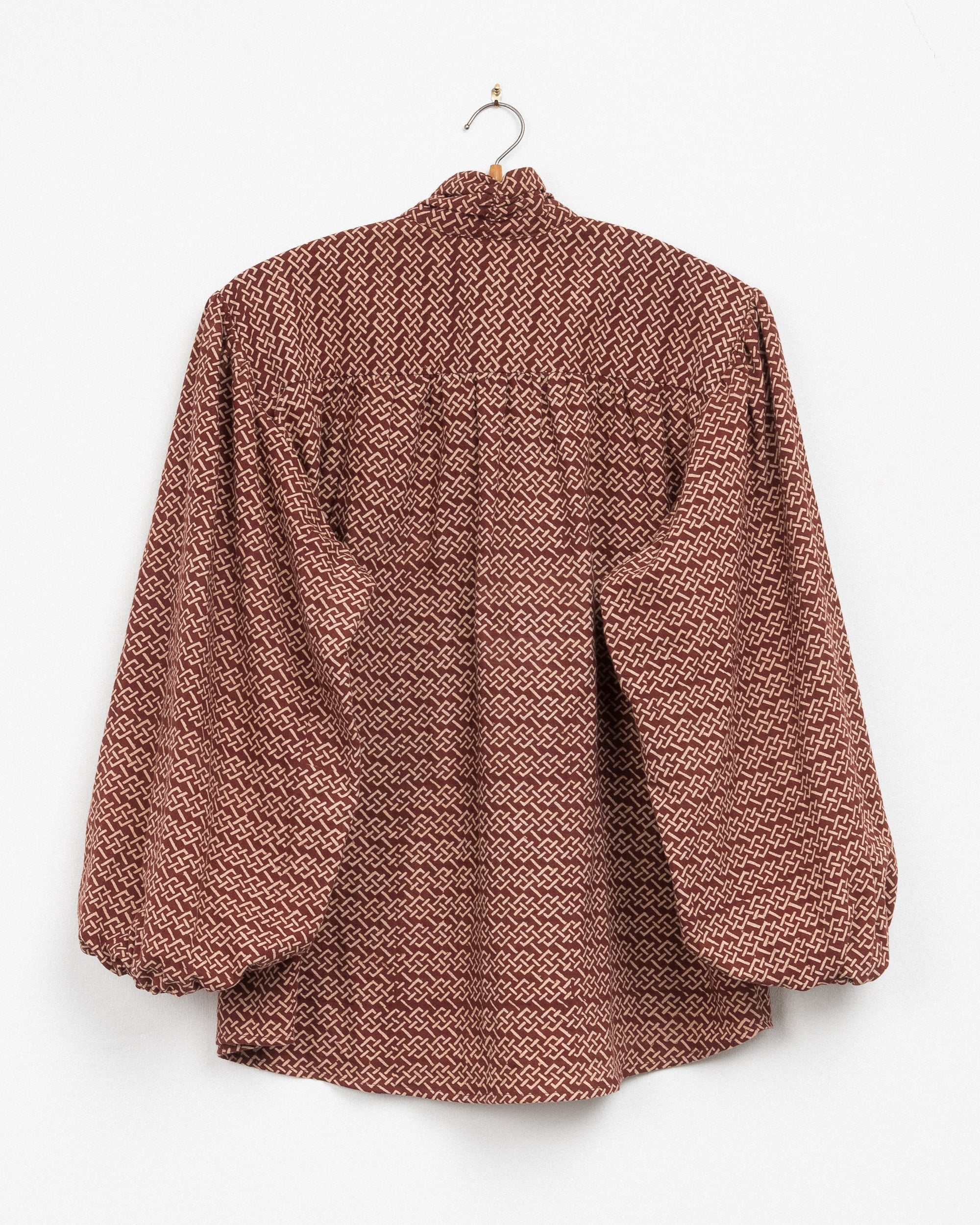 Sabrina Top in Burgundy Endless Knot Block Print
---
DETAILS
The Sabrina top has soft gathers and billowy sleeves to style as you please – push up the elasticized sleeves for more volume or pull down for less and tuck in, leave untucked or tie it up.
MATERIALS
The Endless Knot. A symbolic knot and one of the Eight Auspicious Symbols. It is an important symbol in Hinduism, Jainism and Buddhism and an important cultural marker in Tibetan Buddhism. It symbolizes Samsara i.e., the cycle of birth, death and rebirth and intertwining wisdom and compassion. We block printed this design as our expression of this beautiful symbol.
With a unique hand feel due to the hand weaving of its handspun yarn, Kora is one of our signature fabric qualities made using cotton harvested from our collaborative efforts with Raddis cotton. It has a unique quality of being insulating in the cold and cool in warmer temps.
SPECIFICATIONS
- 100% Handwoven Seed&U Cotton
- Sustainably dyed using natural dyes
- Button-front placket with hand-made covered buttons
- 3/4 Length Sleeves
- Elasticized sleeves
- Straight bottom hem
Produced in a limited run with exclusive handcrafted fabrics. Due to the nature of the print, each piece is unique.
We recommend hand washing in cold water using natural detergents and drying in the shade. Handcrafted garments are designed to last when treated with care.