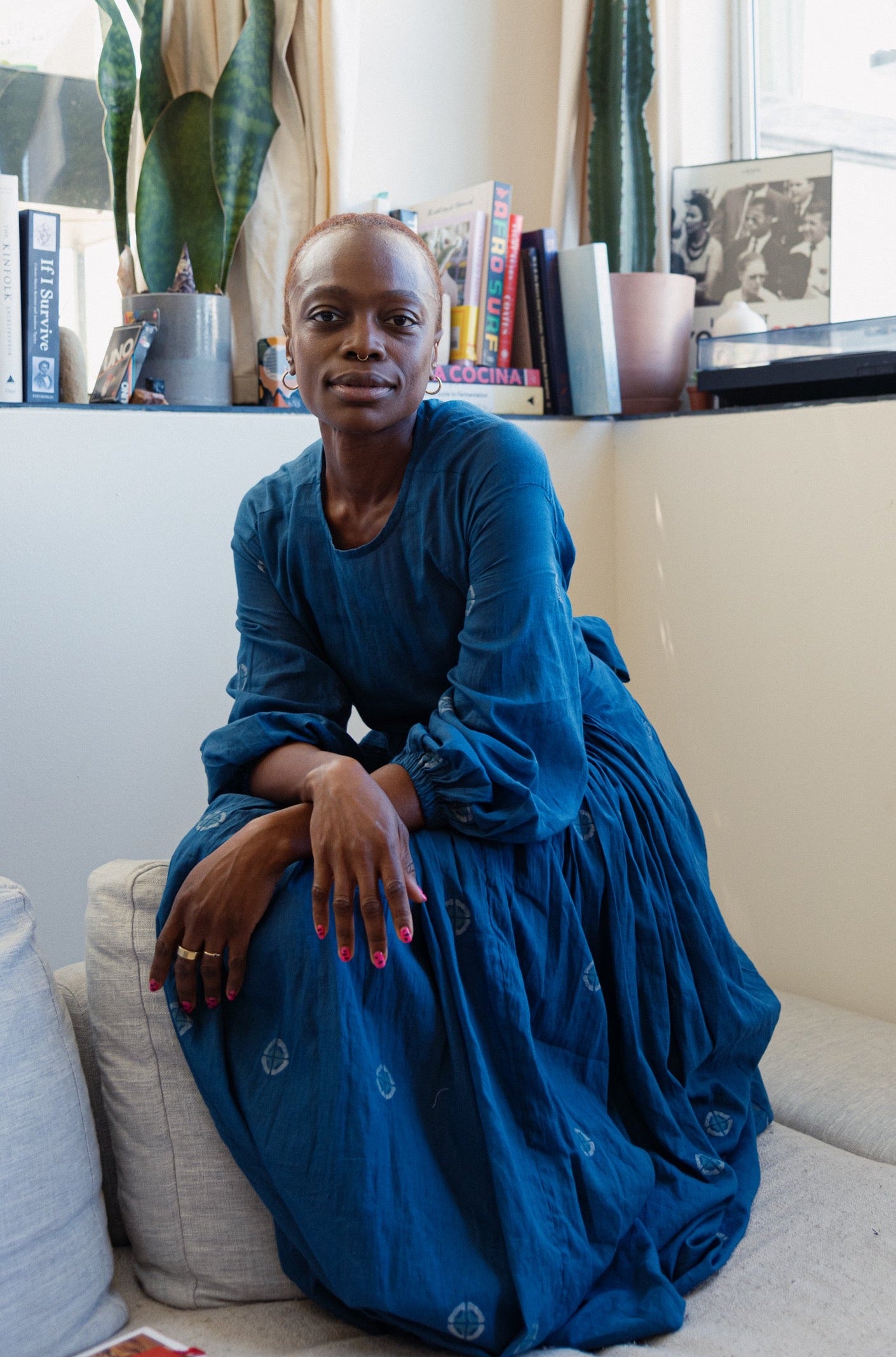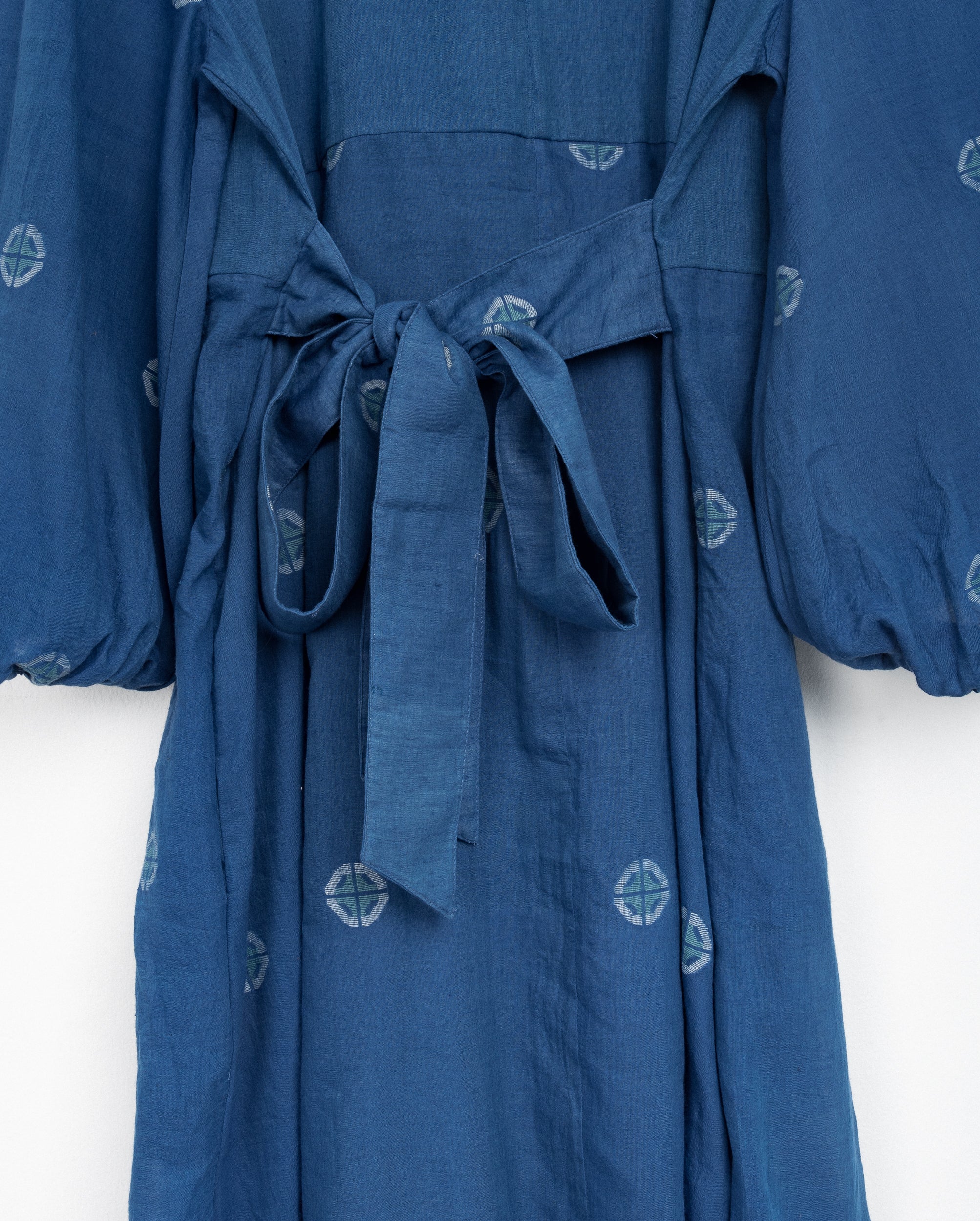 Saanvi Dress in Indigo Jamdani
---
DETAILS
Our new Saanvi dress has long full sleeves, contrast front and back solid panels, hand shirring along the waistline with a tie. The ruching technique is traditional to Ladakh which is created using a loose thread stitch that pulls to secure the multitude of tight pleats.
MATERIALS
The Endless Knot. A symbolic knot and one of the Eight Auspicious Symbols. It is an important symbol in Hinduism, Jainism and Buddhism and an important cultural marker in Tibetan Buddhism. It symbolizes Samsara i.e., the cycle of birth, death and rebirth and intertwining wisdom and compassion. We block printed this design as our expression of this beautiful symbol.
Jamdani is a vividly patterned, sheer cotton fabric that is woven on a handloom by skilled artisans in West bengal, India. A discontinuous extra weft technique, jamdani fabrics are elabaorately patterned and time consuming to make. Featuring a traditional design thats inspired by the Angoor Lat, a pattern that takes references from the grape vines our jamdani fabric showcases the finesse of handloom weaving in Bengal.
SPECIFICATIONS
- 100% Handwoven Seed&U Cotton
- Sustainably dyed using natural dyes
- Contrasting front and back bodice
- Crew neckline
- Full length voluminous sleeves with elasticated cuff
- Keyhole at back
- Hand shirring detail along waist
- Ties at side seams to cinch at back
- Gathered sleeves with elasticized cuffs
- Side Pockets
- Hand shirring at waist

Produced in a limited run with exclusive handcrafted fabrics. Due to the nature of the print, each piece is unique.
We recommend hand washing in cold water using natural detergents and drying in the shade. Handcrafted garments are designed to last when treated with care.