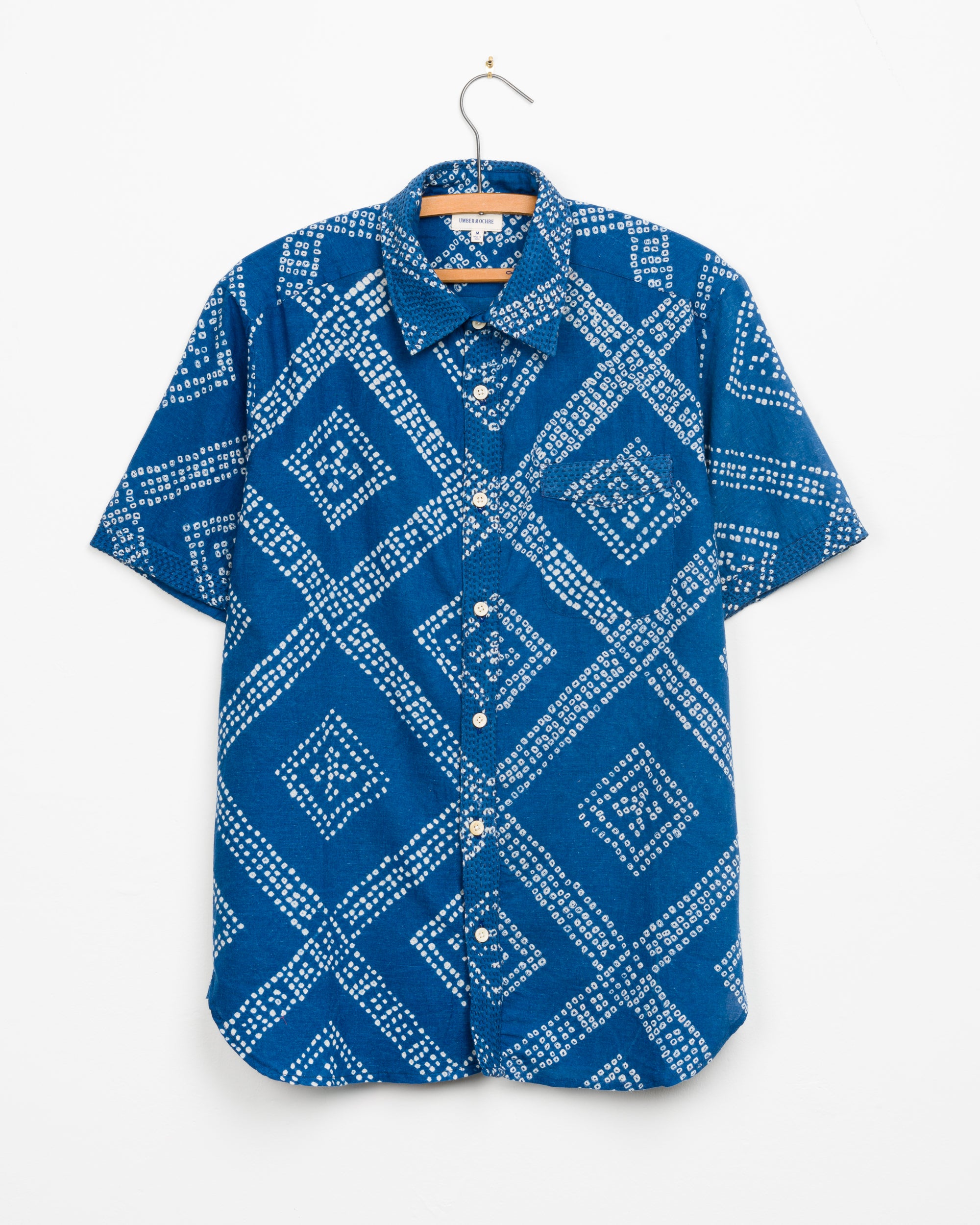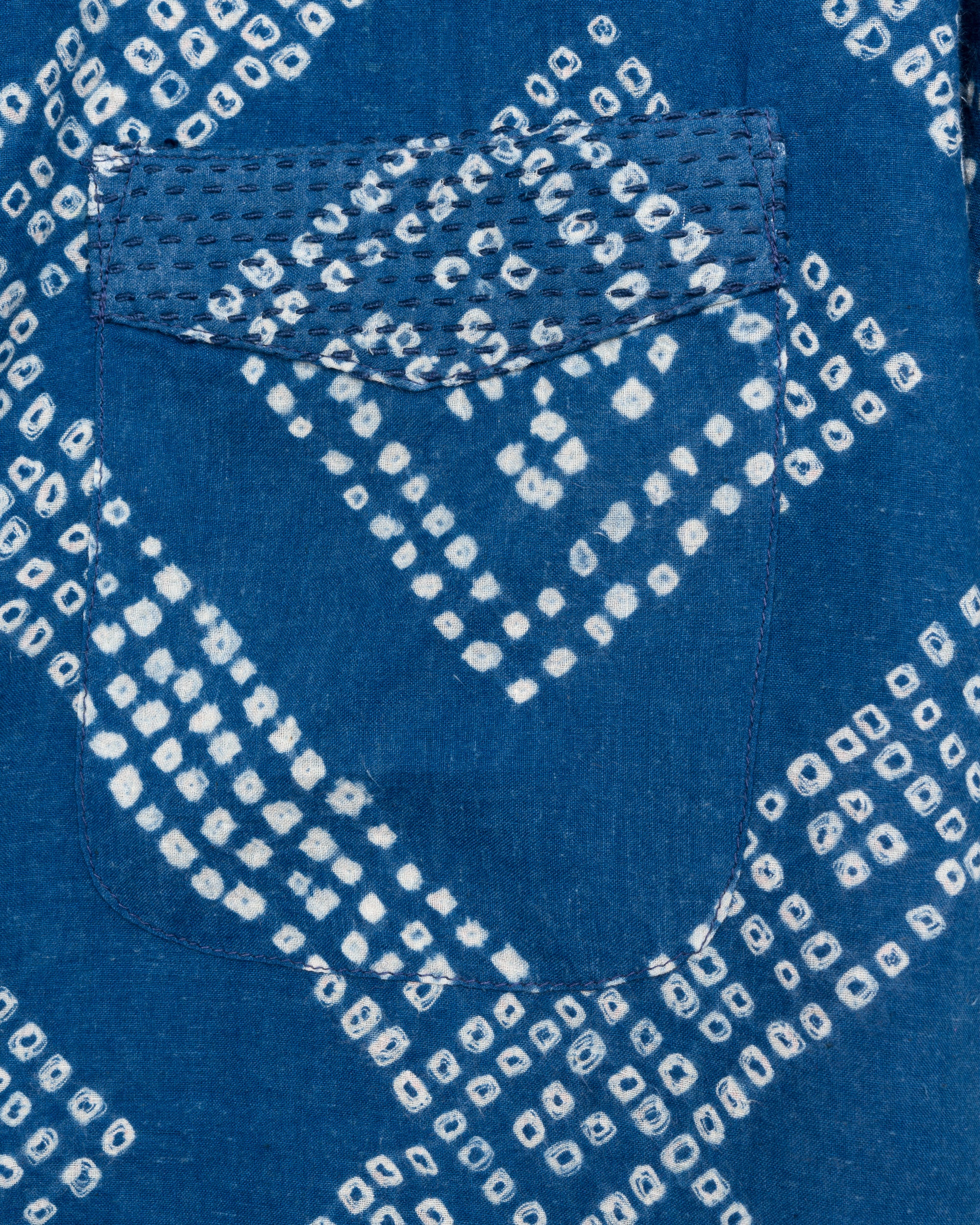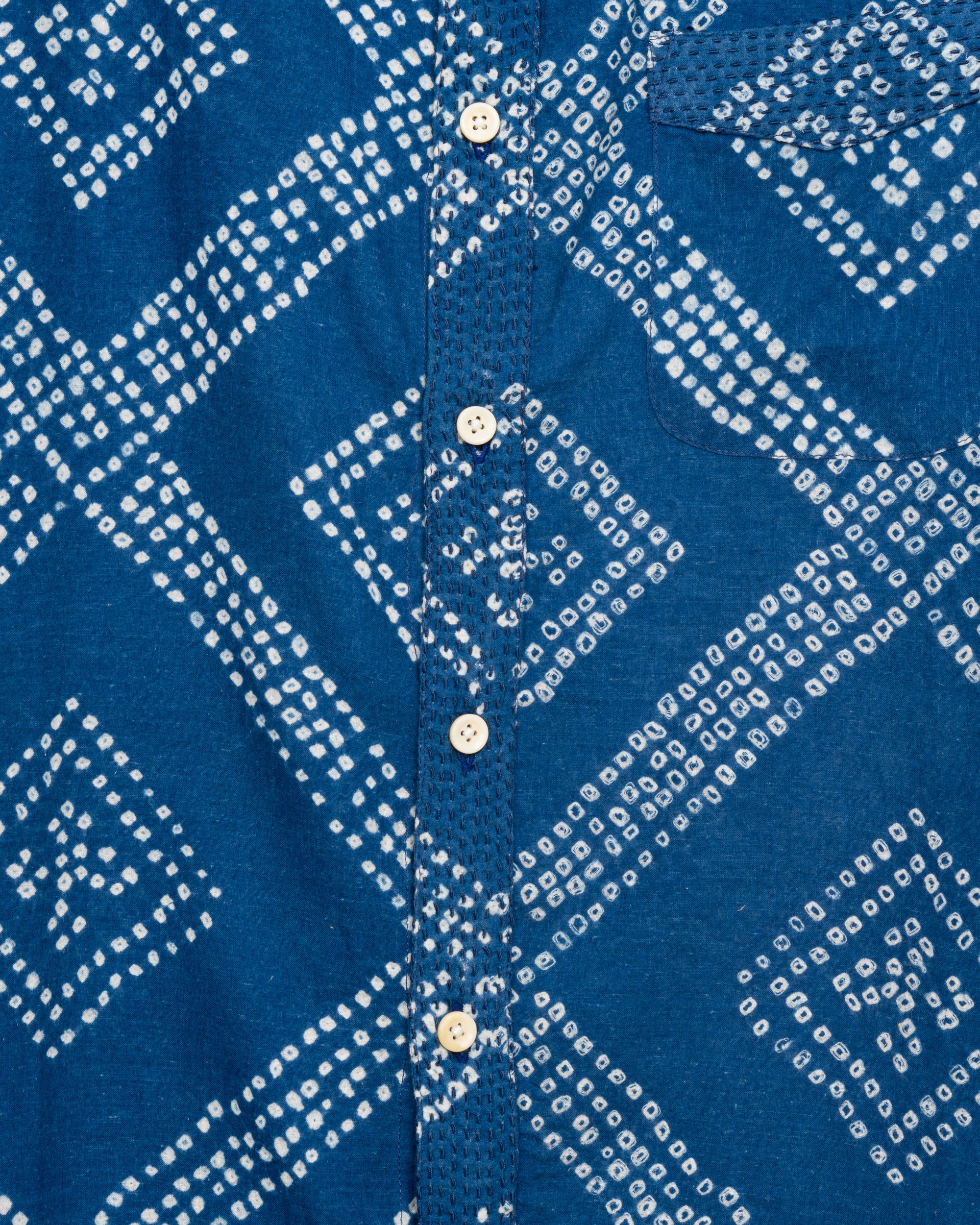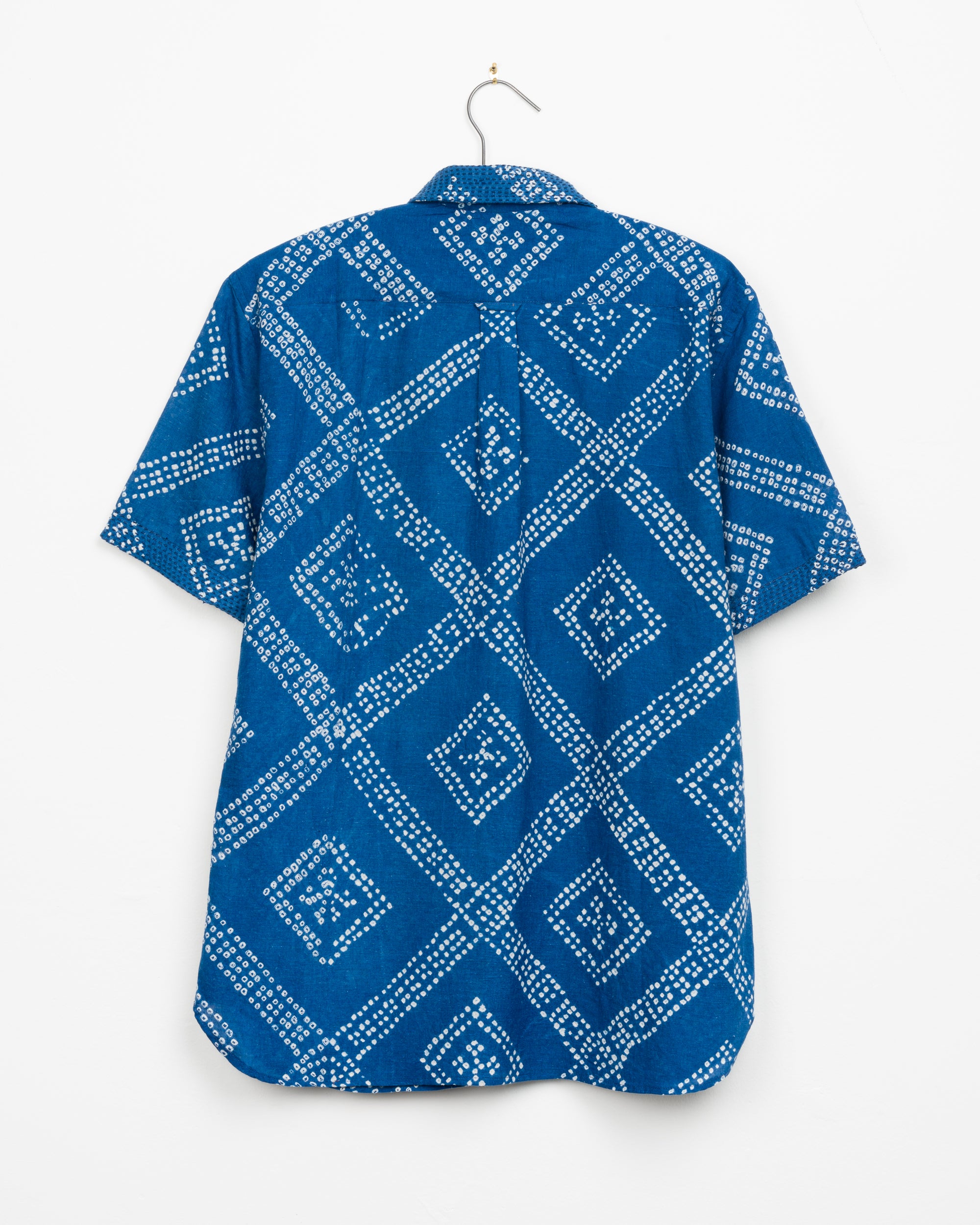 S/S Kabir Standard Shirt in Indigo Tile Bandhani
---
DETAILS
Our short sleeve Kabir is the same classic style as the long sleeve version with a standard fit, an updated spread collar, and embroidered saddle kantha stitching on the collar, pocket opening, sleeve edges, and button placket. We used a selvedge edge finish throughout which enhances its uniqueness and durability. 
MATERIALS + PROCESS
Hand weaving muslin fabric is a showcase of craftsmanship aiming to evoke a feeling of woven air with its lightness. Woven using handspun yarn, the fabric has a unique drapeability that is light and airy, perfect for everyday summer wear.
Inspired by the the historically traded bandanas, Bandhani is a method of tie and dye textiles long practiced in india. These bright and elaborate bandhani patterns are painstakingly tied by hand to create unique designs that have found patronage all across the globe. Taking inspiration from historical patterns our bandhani fabric is dyed with natural indigo.
SPECIFICATIONS
- 100% Handwoven cotton
- Natural color
- Standard fit
- Single rounded chest pocket - Spread collar
- Round bottom hem with side slit gusset detail
- Real bone buttons
- Single needle stitching with hand-rolled seams
- Selvedge edge of fabric utilized throughout
- Locker loops on inset into back yoke seam
- Hand-finished and closed seams