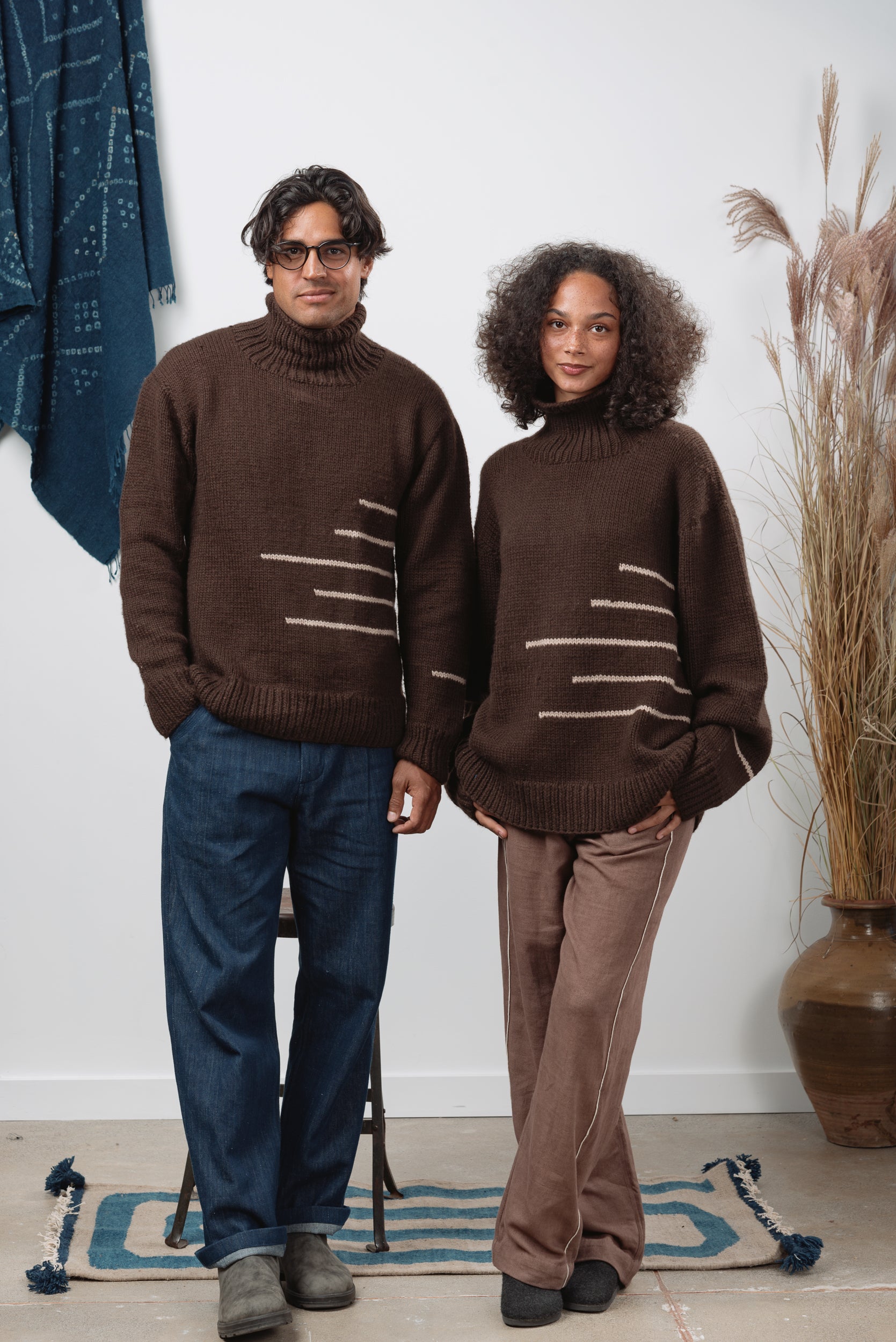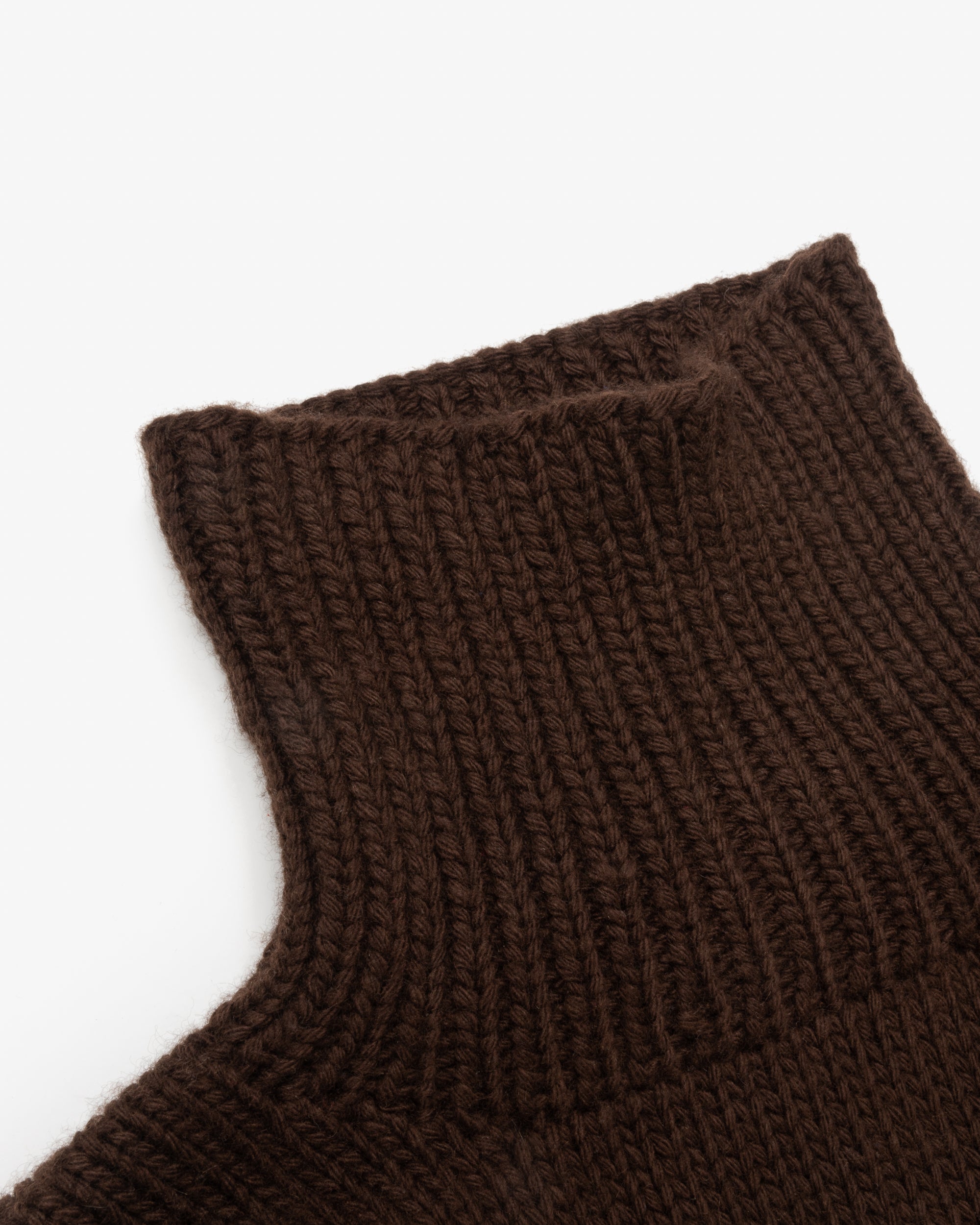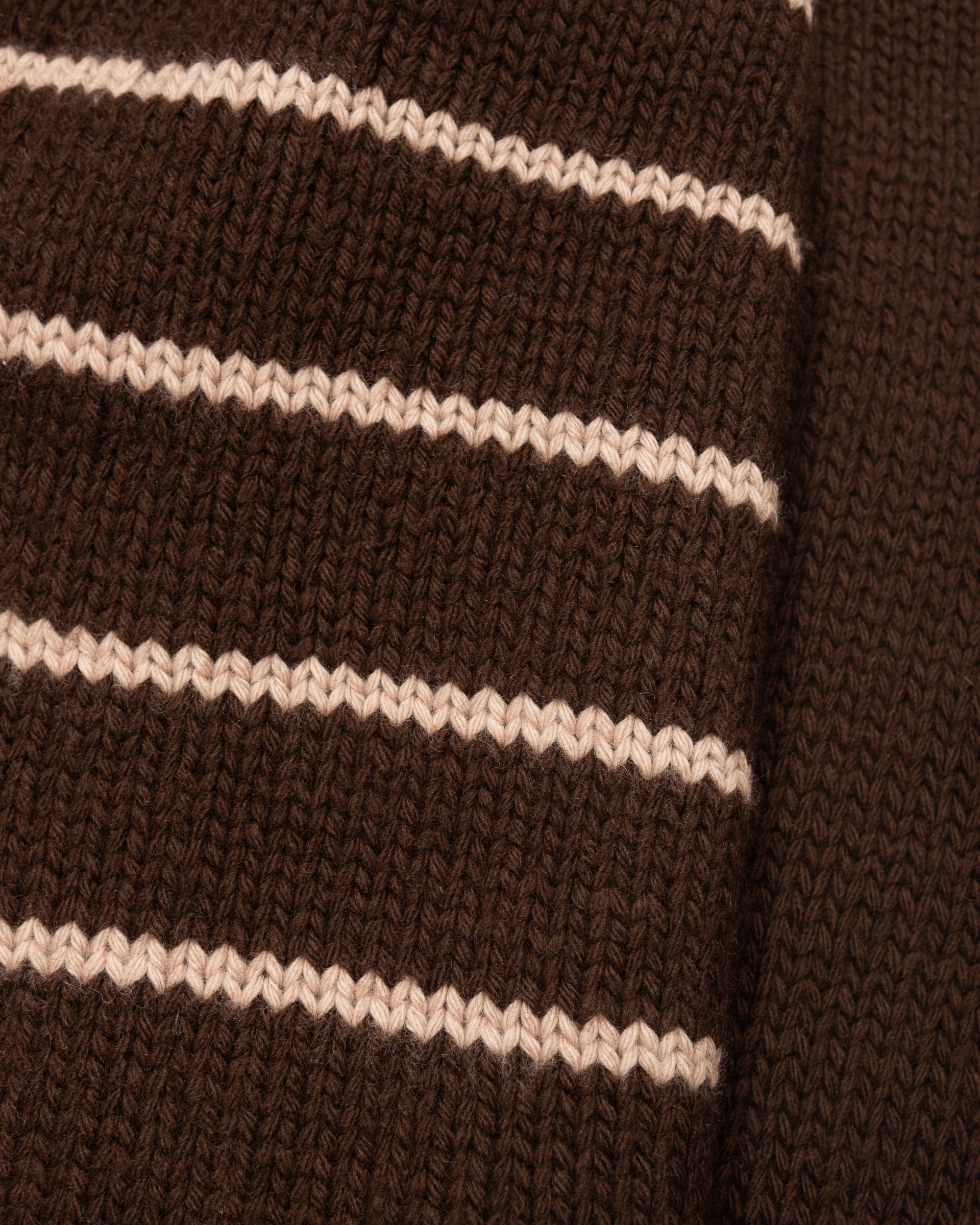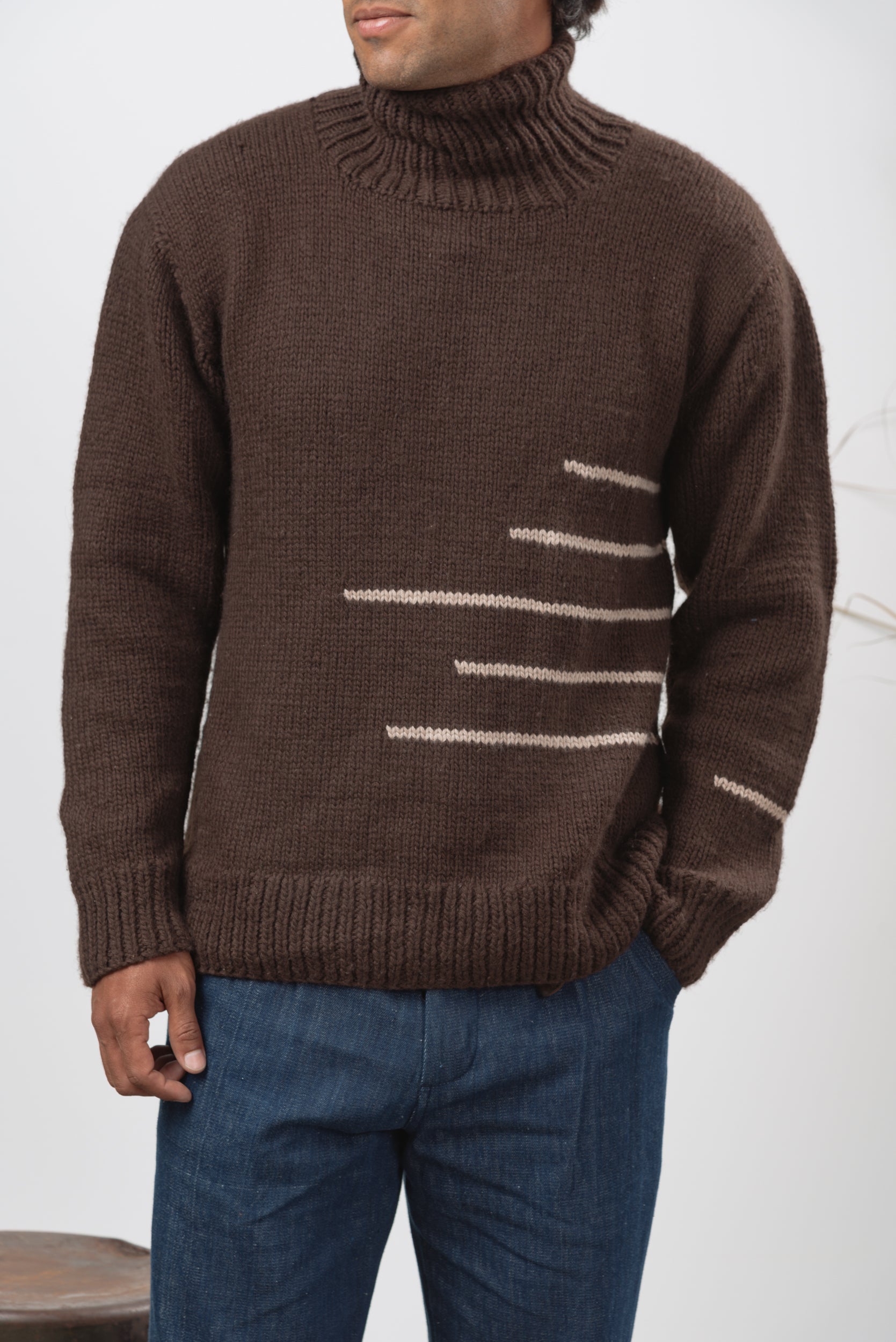 Rahi Sweater in Chocolate Yak/Lambswool
---
DETAILS
Our Rahi sweater is hand-knit using dense yak/lambswool blended wool. Featuring a standing ribbed collar and ribbing at the cuffs and waist.
MATERIALS + PROCESS
The wool is knit at a unique handloom weaving cooperative in a Himalayan mountainside village in Northern India where wool weaving has been practiced for over 5,000 years. Yak wool is one of the most precious types of wool in the world. It is soft and keeps you warmer than sheep's wool, regulates moisture, is breathable and allergy-friendly. The reason for all these properties is the extreme thickness and multi-layered nature of the wool fibers. The yak is a type of cattle is native to the Himalayas, Mongolia and southern Siberia where the animals are adapted to extreme weather conditions.
The yak wool is obtained both by shearing or by combing. Yak herders traditionally comb their animals regularly a few weeks before shearing in order to obtain a fine undercoat in advance. At the beginning of summer, the animals lose their undercoat naturally. Around 1,000 tons of yak wool worldwide is obtained through the labor and time intensive process. 
SPECIFICATIONS
- 100% Handknit Yak/Lambswool
- Oversized fit
- Standing collar
- Dropped Shoulder
- Wide Rib Collar and Sleeve Detail

Produced in a limited run with exclusive handcrafted fabrics. It is advisable to wash this garment separately by hand and line dry in indirect sunlight to preserve the integrity of the garment.