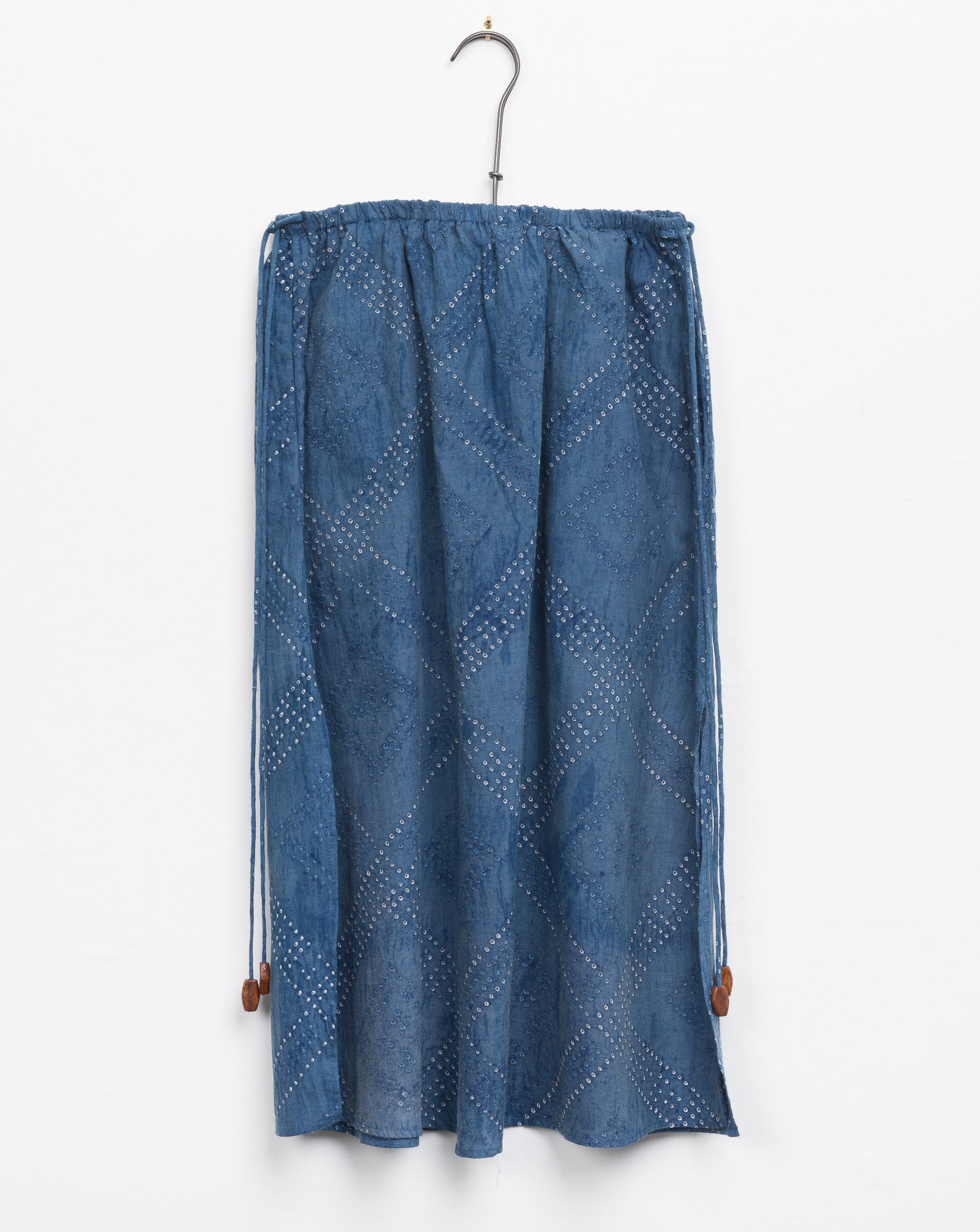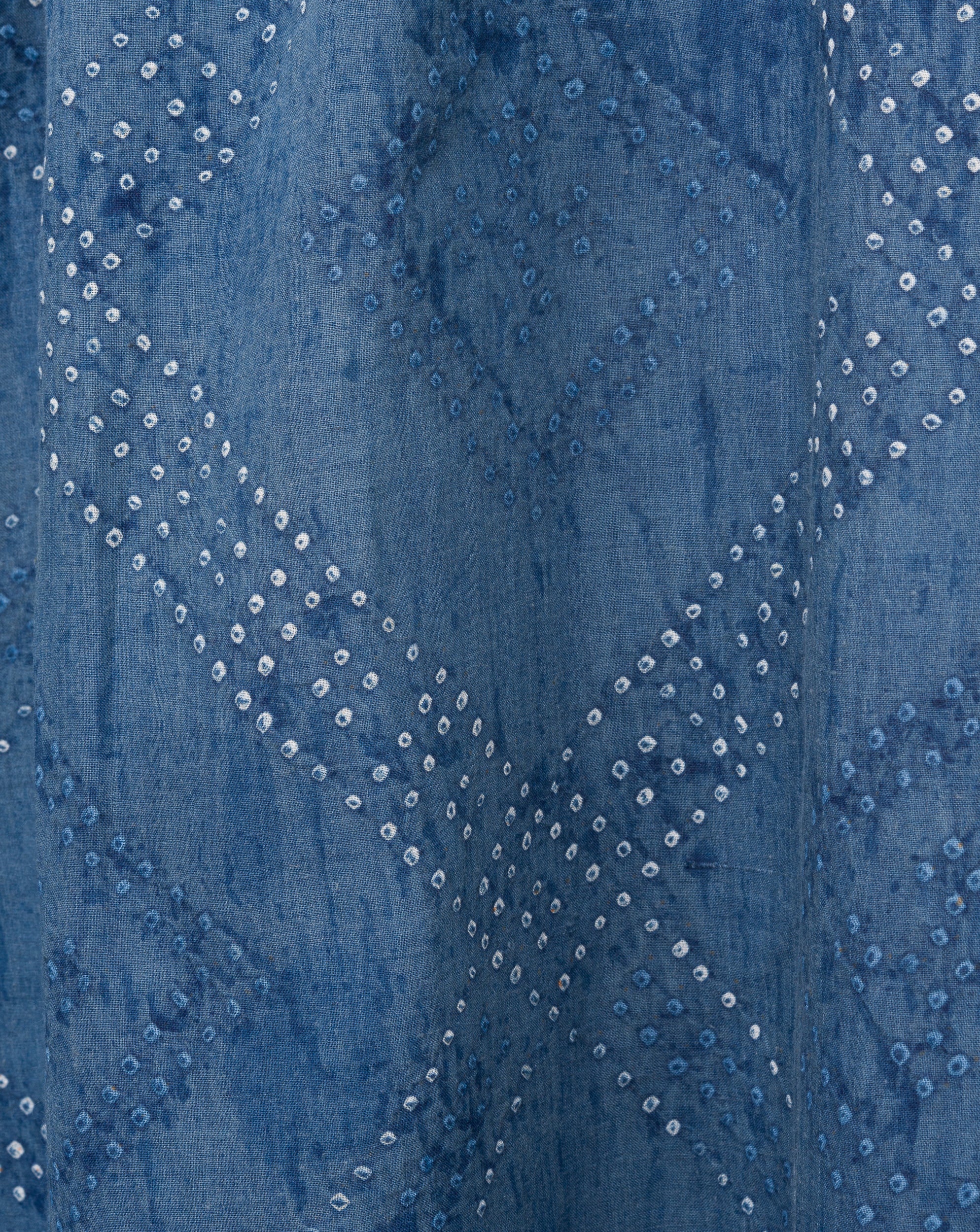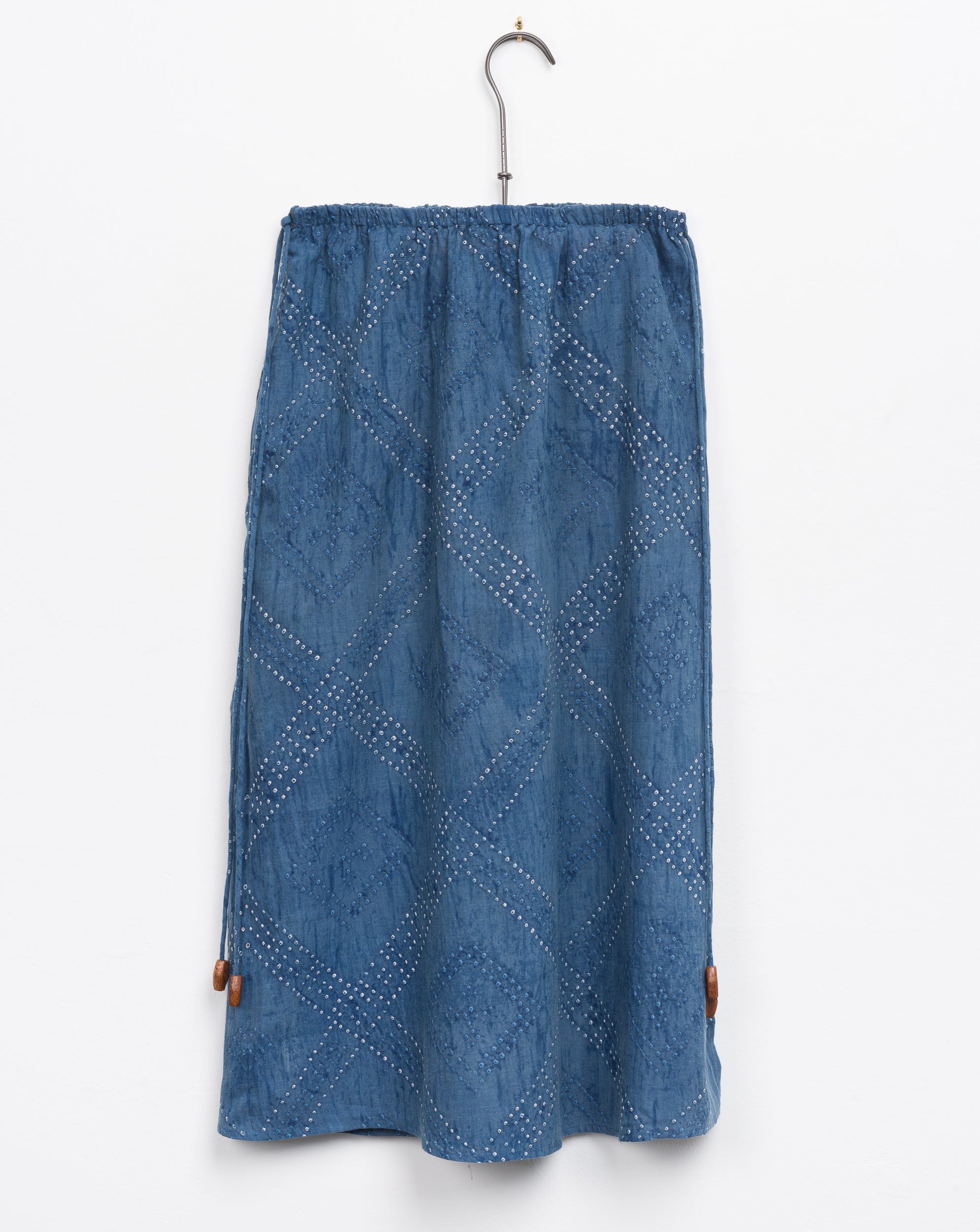 Kavya Skirt in Indigo Tile Bandhani
---
DETAILS
Our new Kavya skirt is versatile and effortless. Easy to pull on and adjust with decorative and functional adjustable side ties. Pair with a matching top for a finished look.
MATERIALS
 Inspired by the the historically traded bandanas, Bandhani is a method of tie and dye textiles long practiced in india. These bright and elaborate bandhani patterns are painstakingly tied by hand to create unique designs that have found patronage all across the globe. Taking inspiration from historical patterns our bandhani fabric is dyed with natural indigo.
Hand weaving muslin fabric is a showcase of craftsmanship aiming to evoke a feeling of woven air with its lightness. Woven using handspun yarn, the fabric has a unique drapeability that is light and airy, perfect for everyday summer wear.
SPECIFICATIONS
- 100% Handwoven cotton
- Sustainably dyed using natural dyes
- Pull-on skirt
- Elasticated waist
- Spaghetti strap ties at sides with wooden cord tips
- Side seam pockets
- Midi length
Produced in a limited run with exclusive handcrafted fabrics. Due to the nature of the print, each piece is unique. 
We recommend hand washing in cold water using natural detergents and drying in the shade. Handcrafted garments are designed to last when treated with care.