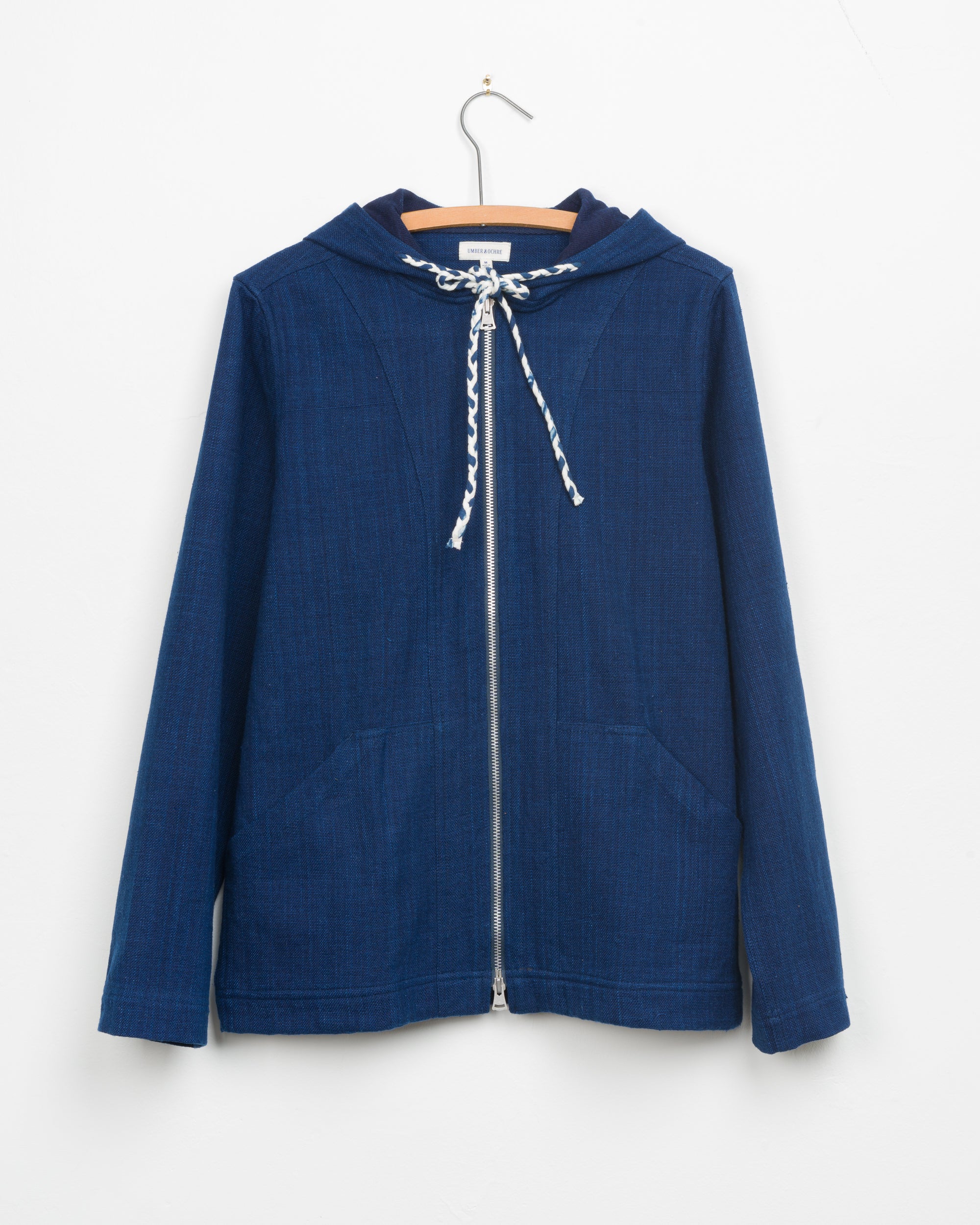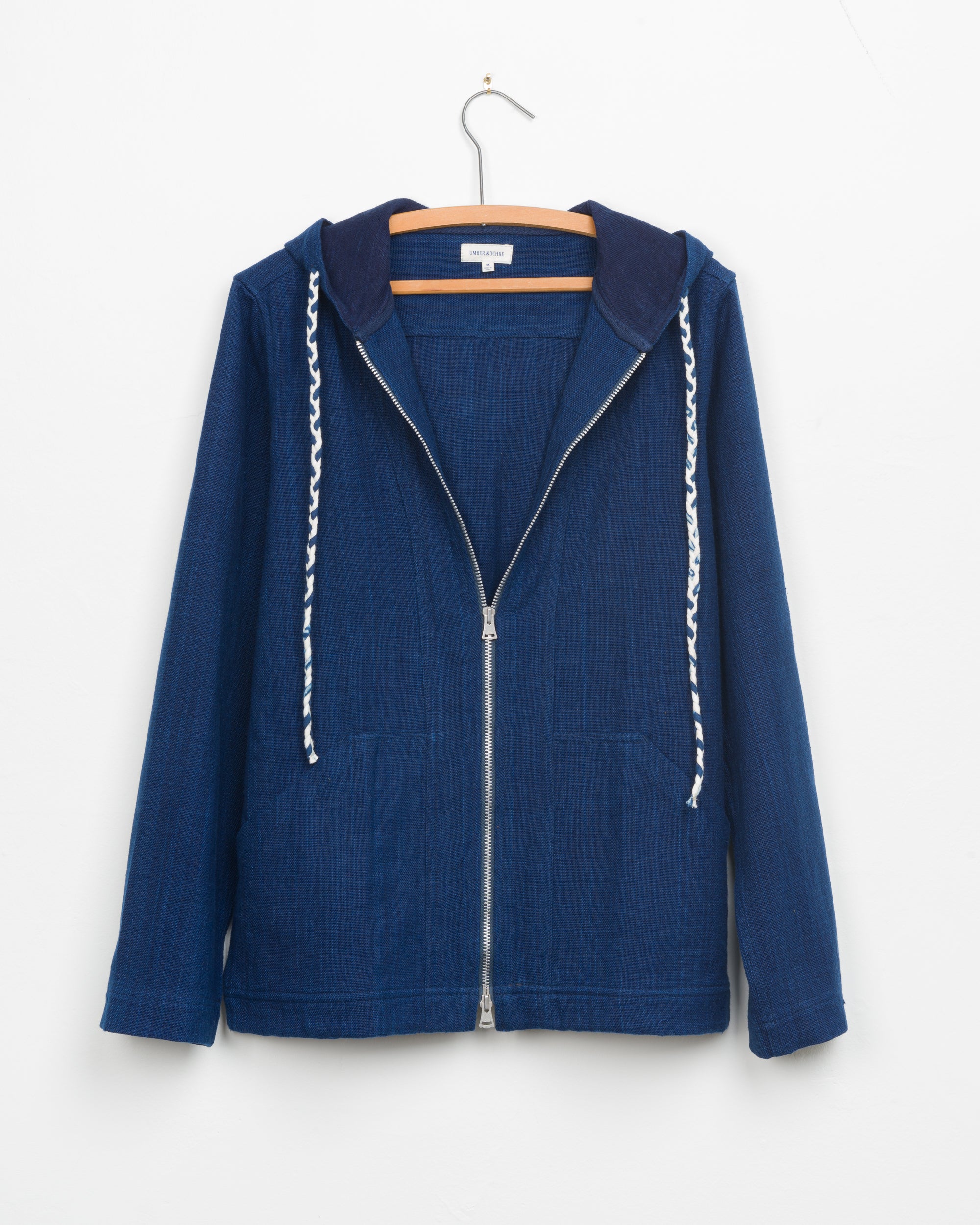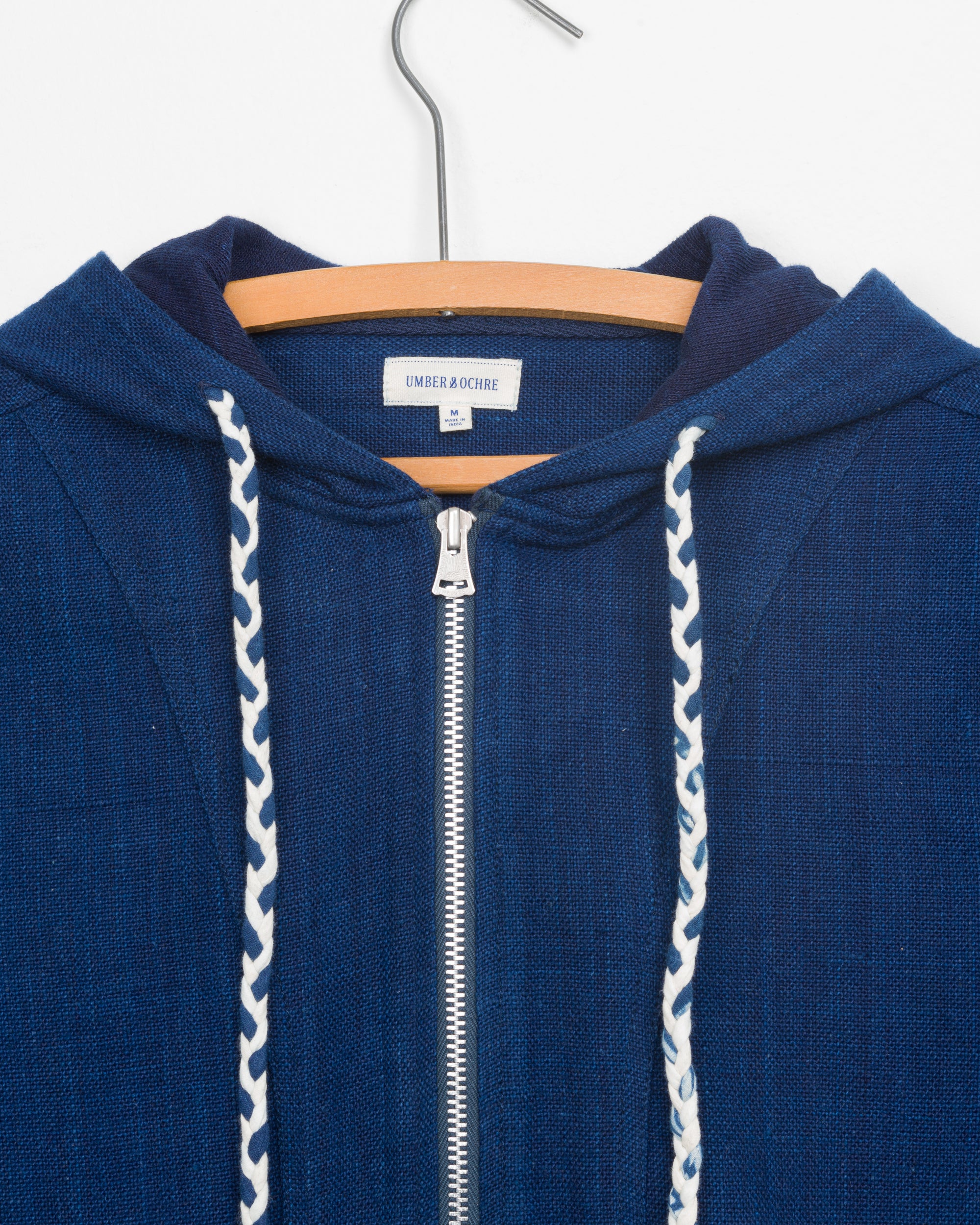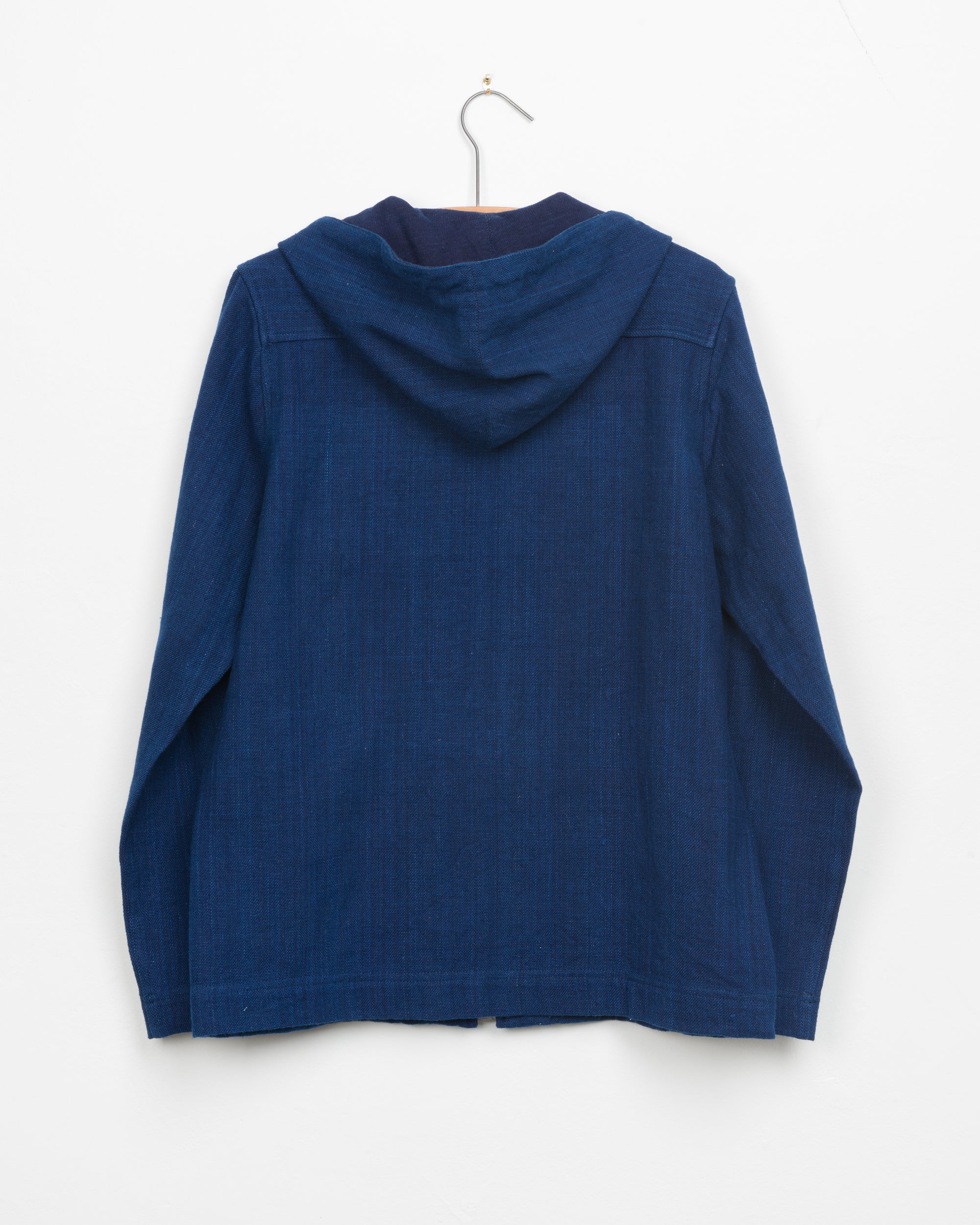 Isaac Hoodie in Indigo Nubby
---
DETAILS
A versatile zip up hoodie that can be worn layered or as a light outwear piece. It features a two-way separating zipper that is handmade in Japan, a lower front drop in pockets and our signature hand braided drawcord.

MATERIALS
Our handspun and handwoven nubby cotton fabric features a unique textured hand feel and is heavier in weight for all-weather wear. Its naturally dyed base fabric is yarn dyed using natural indigo to provide the rich blue shade.

SPECIFICATIONS
- 100% Handwoven cotton 
- Sustainably dyed using natural dyes
- Relaxed fit
- Two-way separating handmade Waldes zipper made in Japan
- Two lower front pockets
- Adjustable knit hood with hand-braided drawcord
- Unlined
Produced in a limited run with exclusive handcrafted fabrics. Due to the nature of the print, each piece is unique. Indigo dyeing is a special process that also requires extra care. Indigo bleeding is normal in naturally dyed garments and after several initial washes, the color will stabilize. Over time, the natural and graceful fading process results in a uniquely personalized piece.
We recommend hand washing in cold water using natural detergents and drying in the shade. Handcrafted garments are designed to last when treated with care.
Size Info