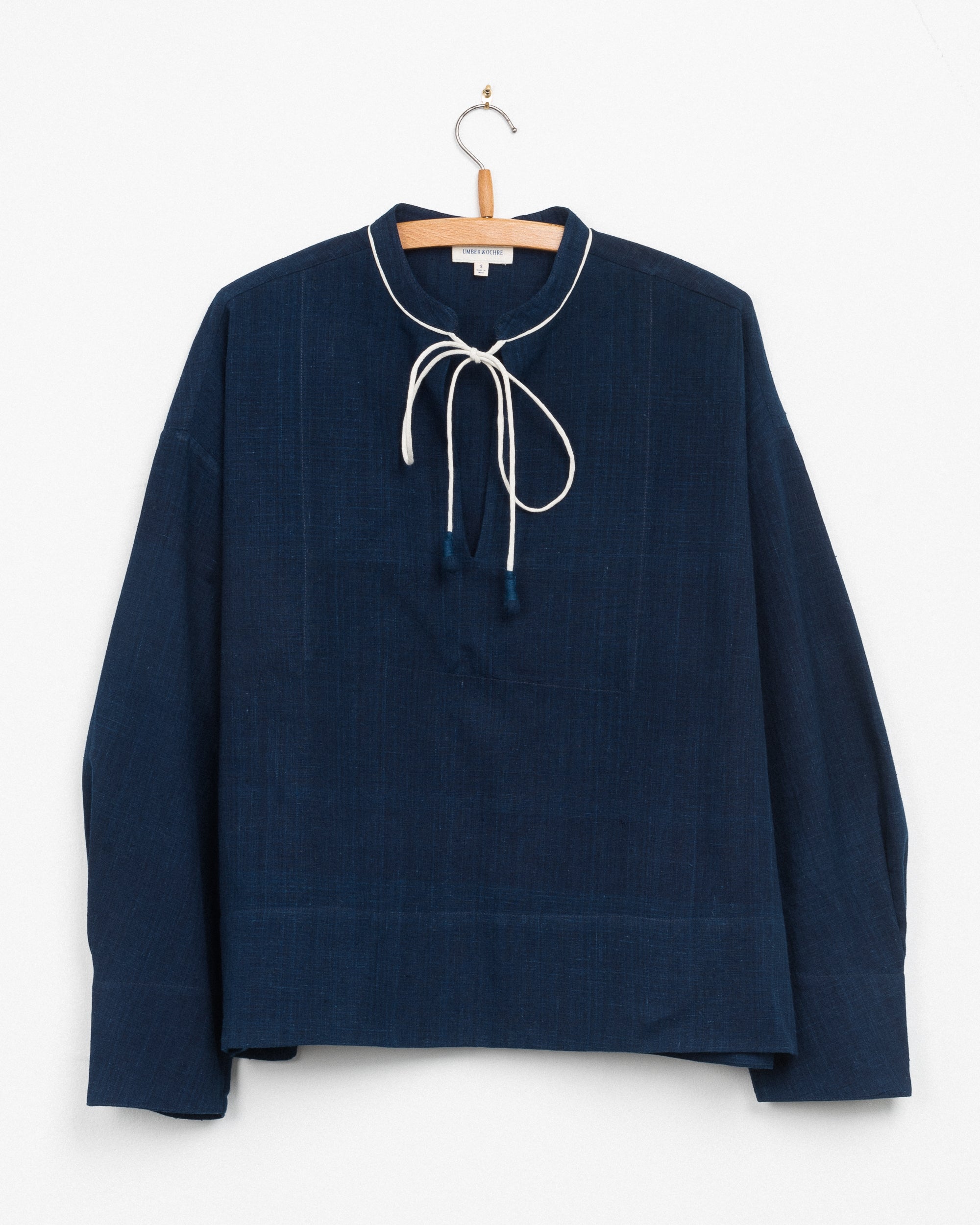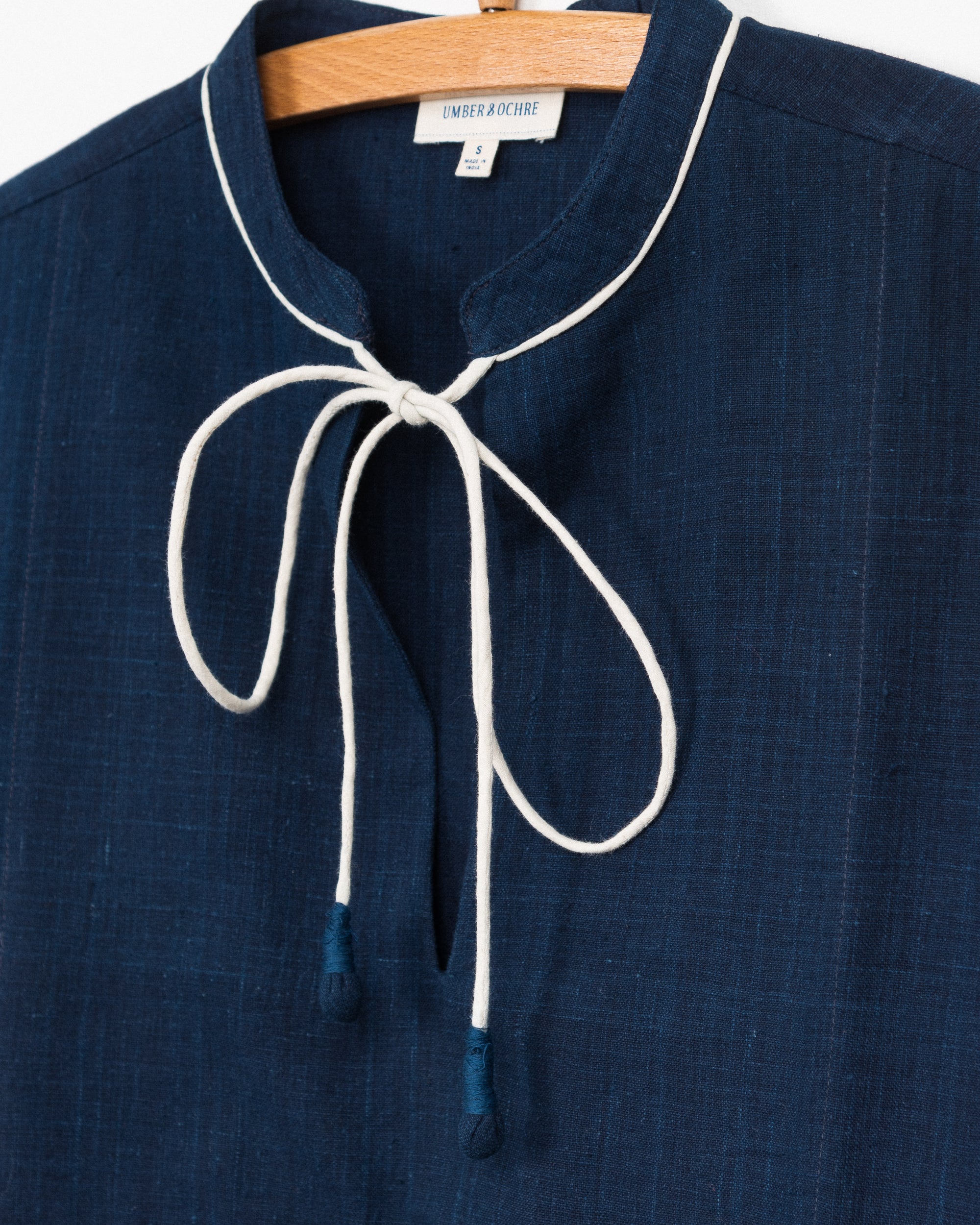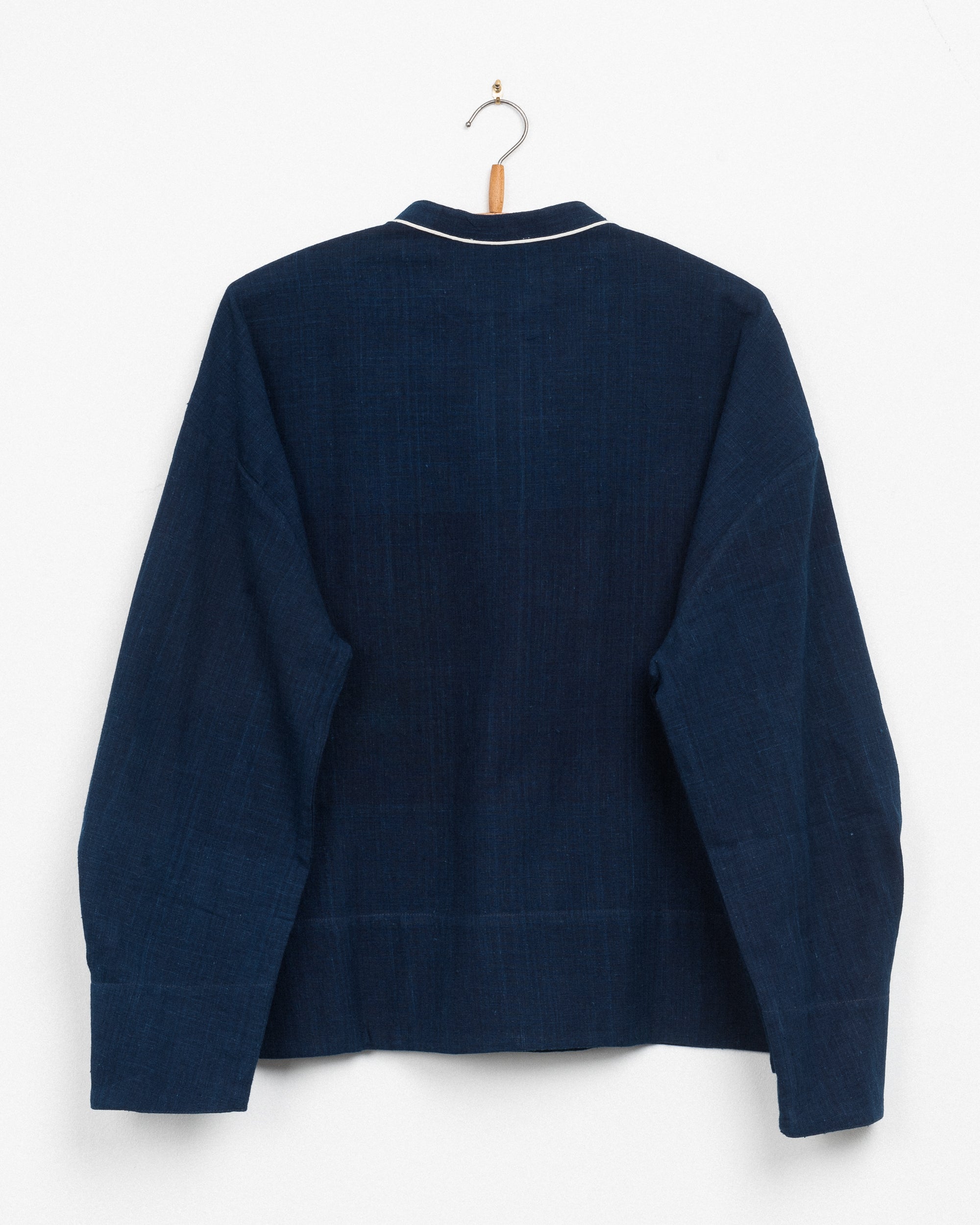 Hemani Tie Top in Indigo
---
DETAILS
Our Hema top features a neckline with ties that you can leave loose or fasten into a bow. With elbow length sleeves with a single pleat design at the cuff which creates volume and a deep hem.
MATERIALS
A common feature of visiting Ladakh is the vast expanse of sky in rich shades of blue. Our indigo this season emulates these Himalayan hues. Our naturally dyed base fabric is yarn dyed using natural indigo to provide the rich blue shade.
With a unique hand feel due to the hand weaving of its handspun yarn, Kora is one of our signature fabric qualities made using cotton harvested from our collaborative efforts with Raddis cotton. It has a unique quality of being insulating in the cold and cool in warmer temps.
SPECIFICATIONS
- 100% Handwoven Seed&U cotton
- Sustainably dyed using natural dyes
- Relaxed fit
- Dropped shoulder
- Long sleeves with a single pleat at cuff
- Hand pickstitch detail at front yoke and hem
Produced in a limited run with exclusive handcrafted fabrics. Due to the nature of the print, each piece is unique. Indigo dyeing is a special process that also requires extra care. Indigo bleeding is normal in naturally dyed garments and after several initial washes, the color will stabilize. Over time, the natural and graceful fading process results in a uniquely personalized piece.
We recommend hand washing in cold water using natural detergents and drying in the shade. Handcrafted garments are designed to last when treated with care.