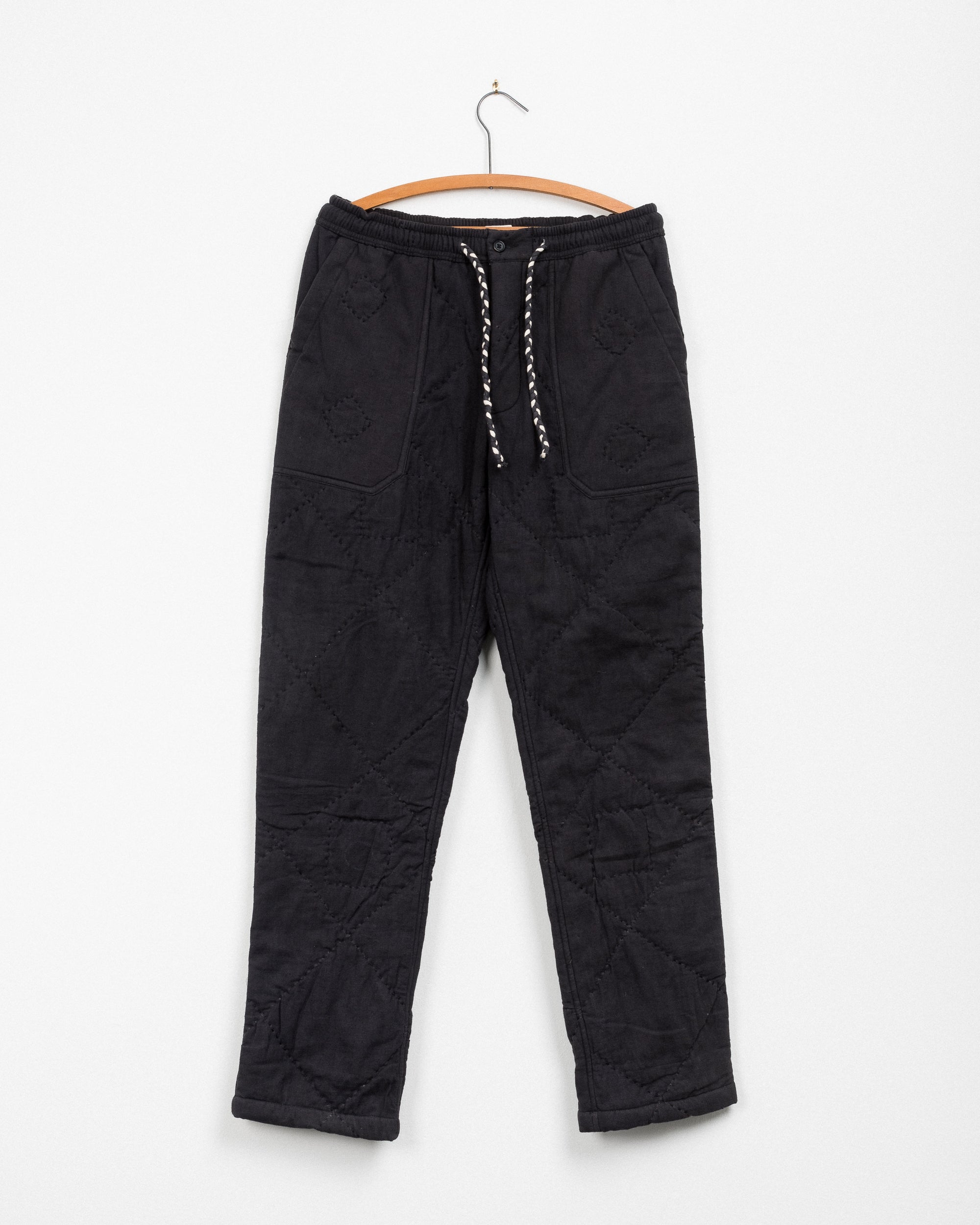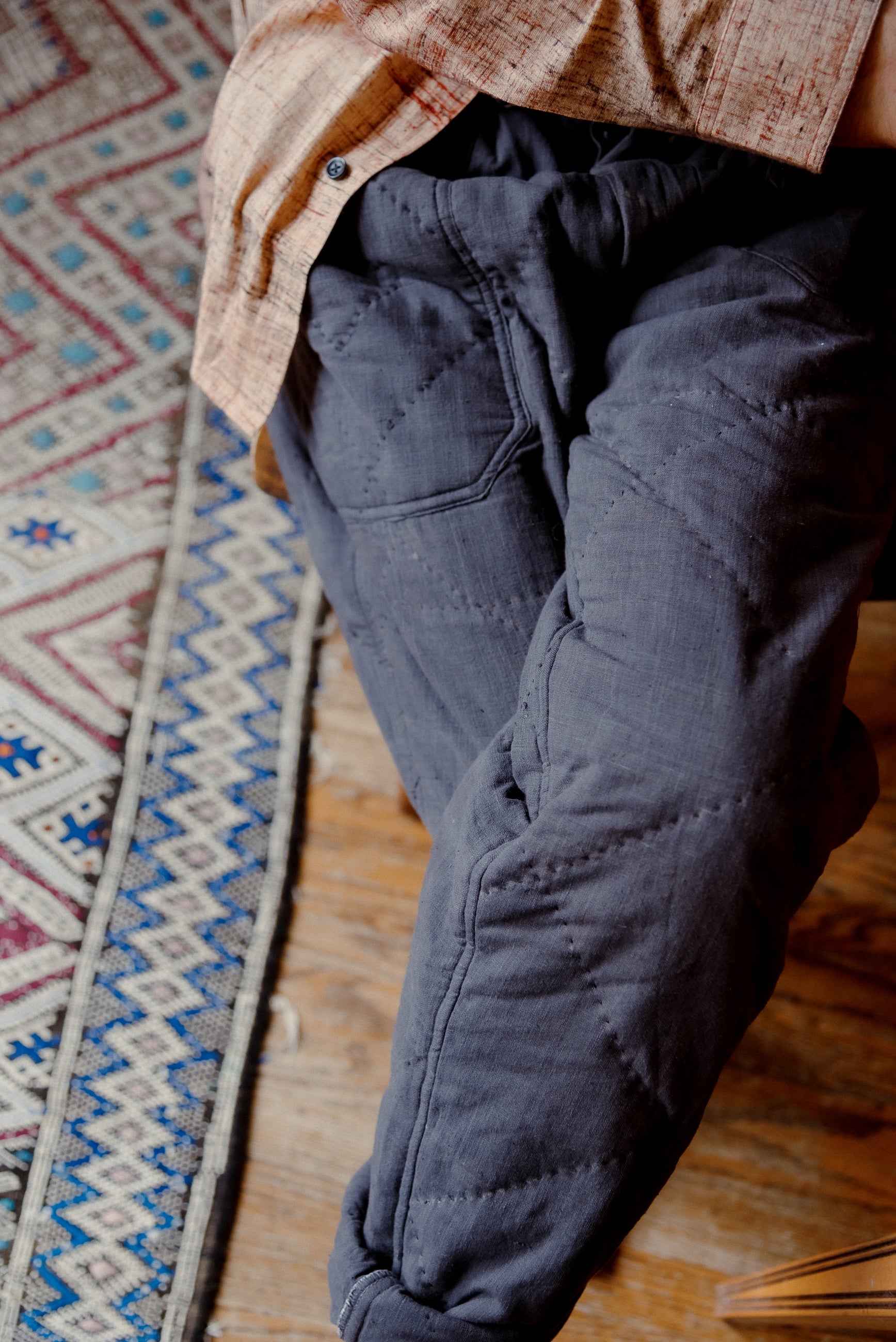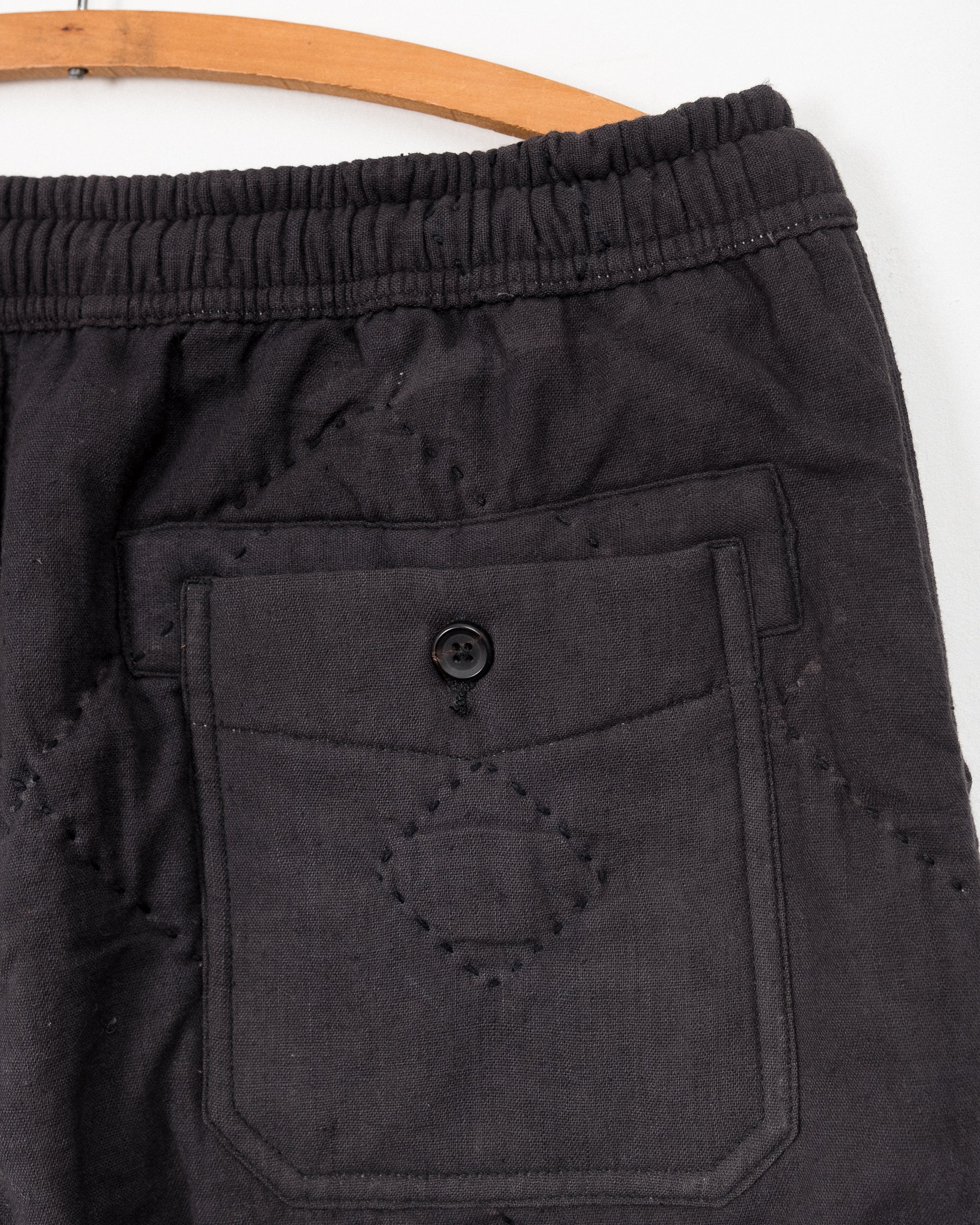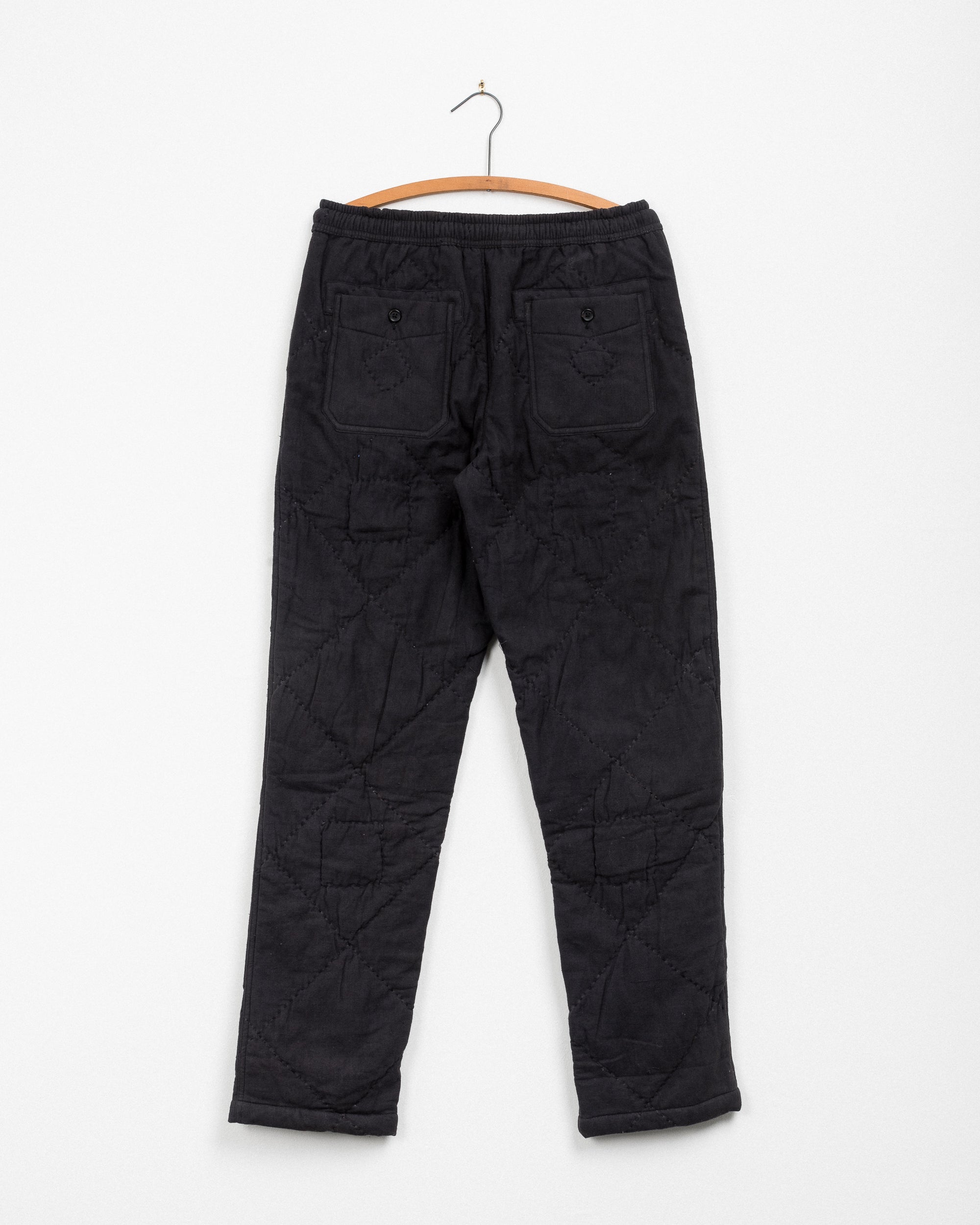 Harshad Utility Pant in Black Quilted Kantha
---
DETAILS
Our Harshad utility pant is relaxed fitting with a slightly tapered leg with a regular rise and drawstring elastic waistband. Complete with special elements including a handmade drawcord, reinforced back pocket detail and finished interior seams that create a garment that is as beautiful on the inside as the outside.
MATERIALS
Handwoven on a pedal loom, this fabric is delicately woven on a pedal loom in Kutch. Woven with Kala Cotton, the short staple and indegnious cotton native to Kutch. Our kala cotton fabric features a unique diamond structure and has been dyed using Natural Indigo dye. This fabric is perfect for the summer as kala cotton natively is known to protect the wearer against the harsh heat in Kutch while keeping the wearer warn in the winter months as well. Our naturally dyed base fabric is yarn dyed using natural indigo to provide the rich blue shade.
SPECIFICATIONS
- 100% Handwoven cotton
- Naturally dyed
- Elastic waistband 
- 32" Inseam
- Front bone button and button fly
- Two front and two rear patch pockets
- Handmade drawstring
- Hand finished and closed seams
Produced in a limited run with exclusive handcrafted fabrics. Due to the nature of the print, each piece is unique.
We recommend hand washing in cold water using natural detergents and drying in the shade. Handcrafted garments are designed to last when treated with care.