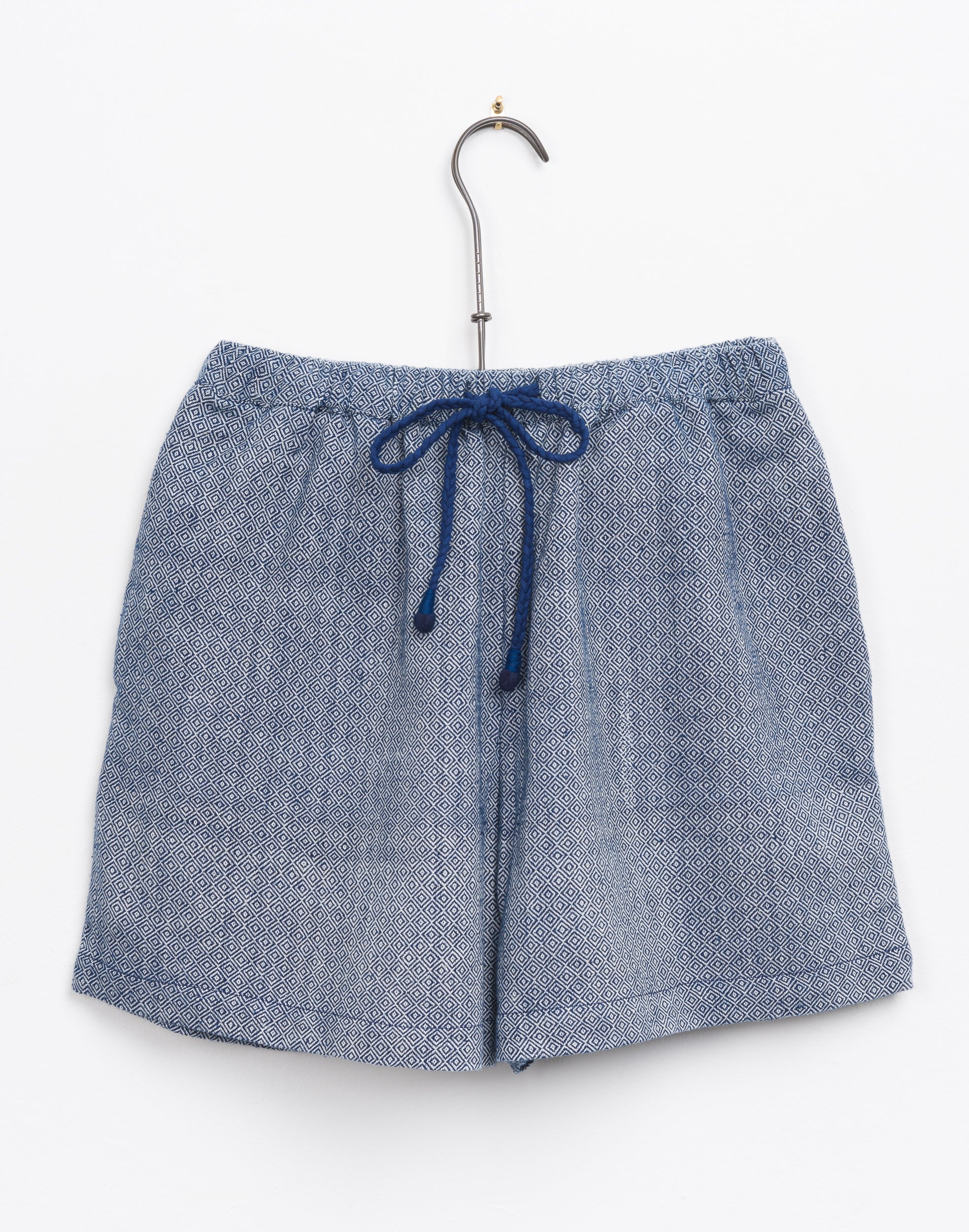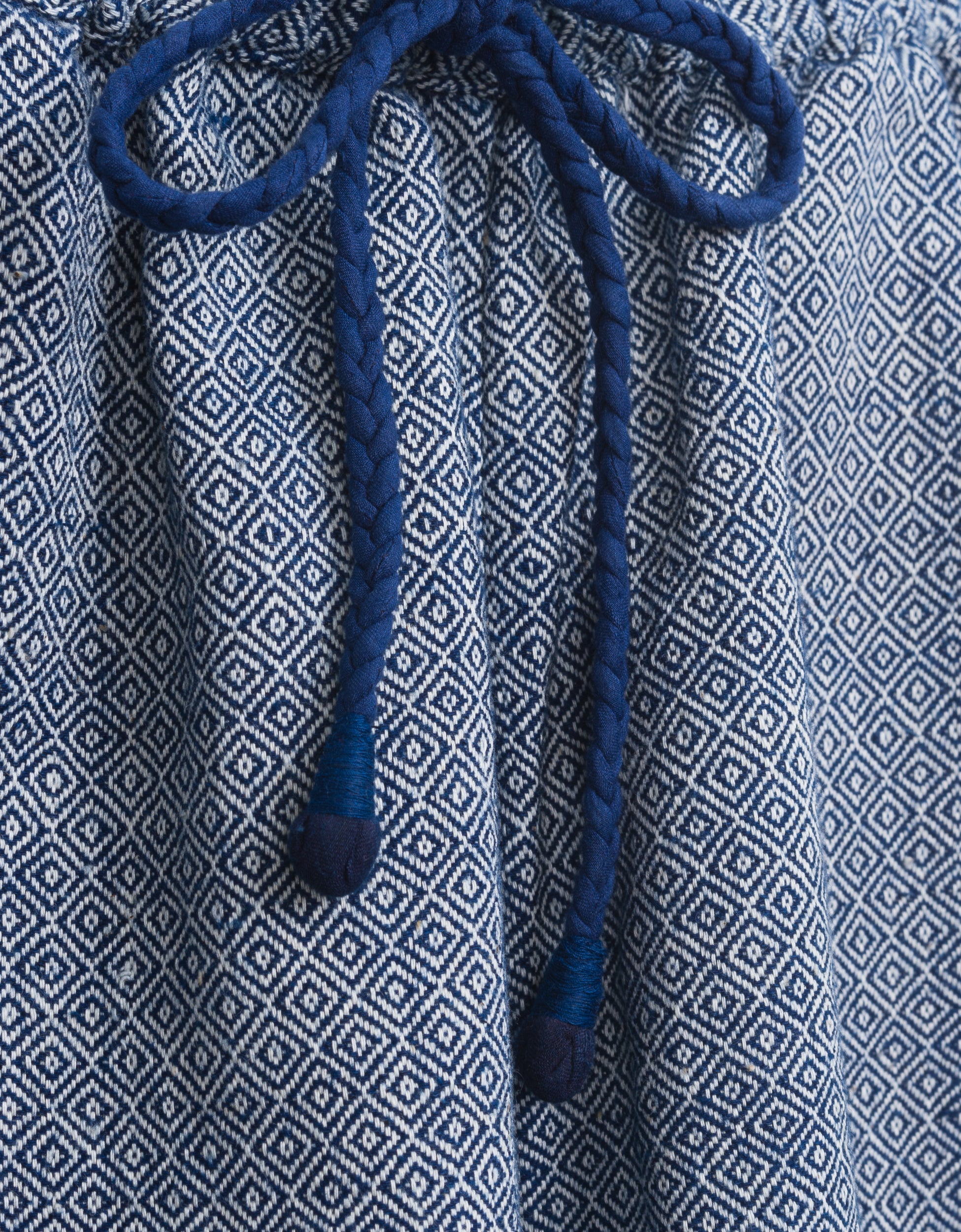 Ekiya Short in Indigo Diamond Weave
---
DETAILS
Our Ekiya pull-on shorts are ideal for easy summer days. With a hand braided tie and pockets. 
MATERIALS
Handwoven on a pedal loom, this fabric is delicately woven on a pedal loom in Kutch. Woven with Kala Cotton, the short staple and indegnious cotton native to Kutch. Our kala cotton fabric features a unique diamond structure and has been dyed using Natural Indigo dye. This fabric is perfect for the summer as kala cotton natively is known to protect the wearer against the harsh heat in Kutch. Our naturally dyed base fabric is yarn dyed using natural indigo to provide the rich blue shade.

SPECIFICATIONS
- 100% Handwoven cotton
- Sustainably dyed using natural dyes
- Pull-on shorts
- Elasticated waist
- Braided drawcord
- Side seam pockets
Produced in a limited run with exclusive handcrafted fabrics. Due to the nature of the print, each piece is unique. 
We recommend hand washing in cold water using natural detergents and drying in the shade. Handcrafted garments are designed to last when treated with care.