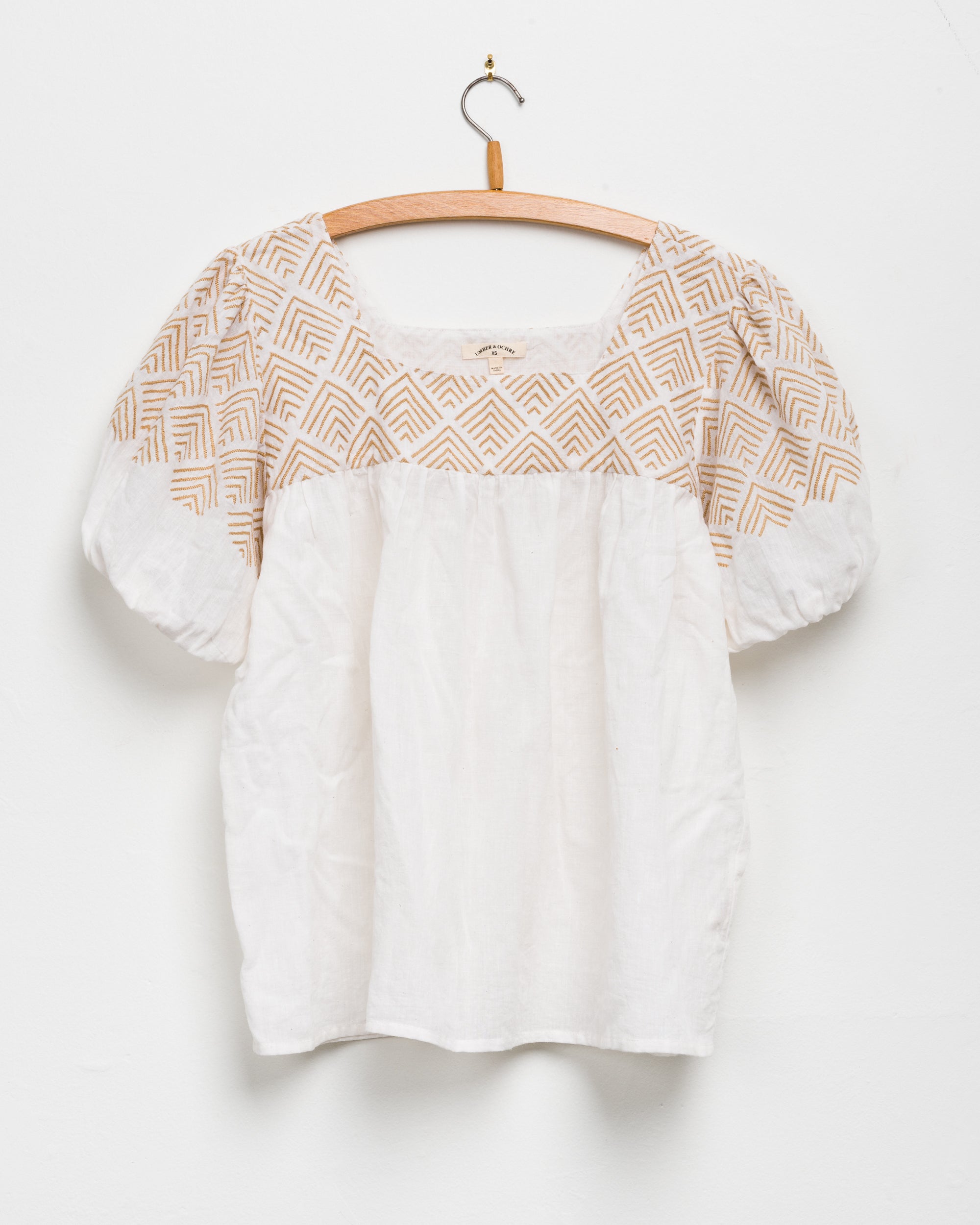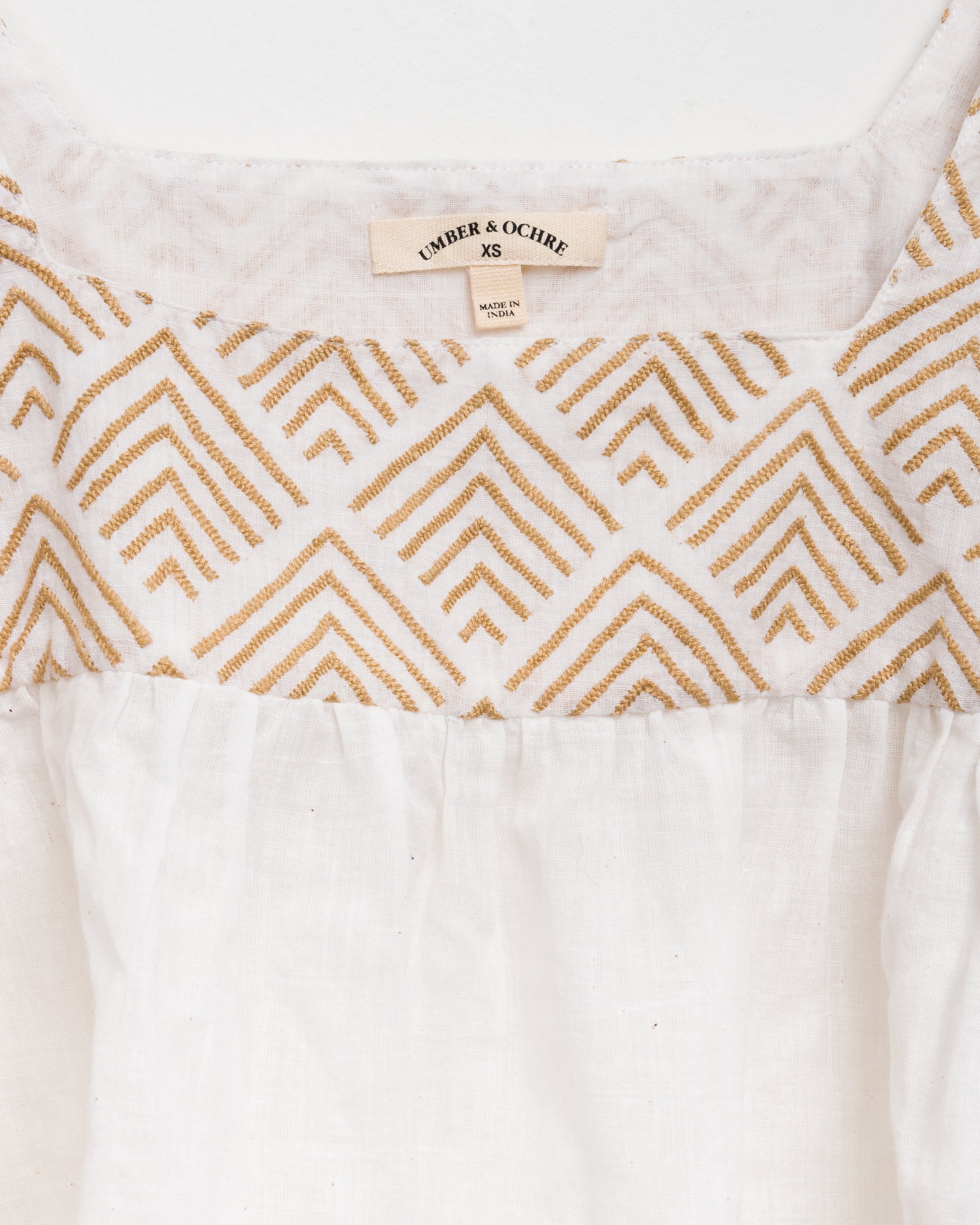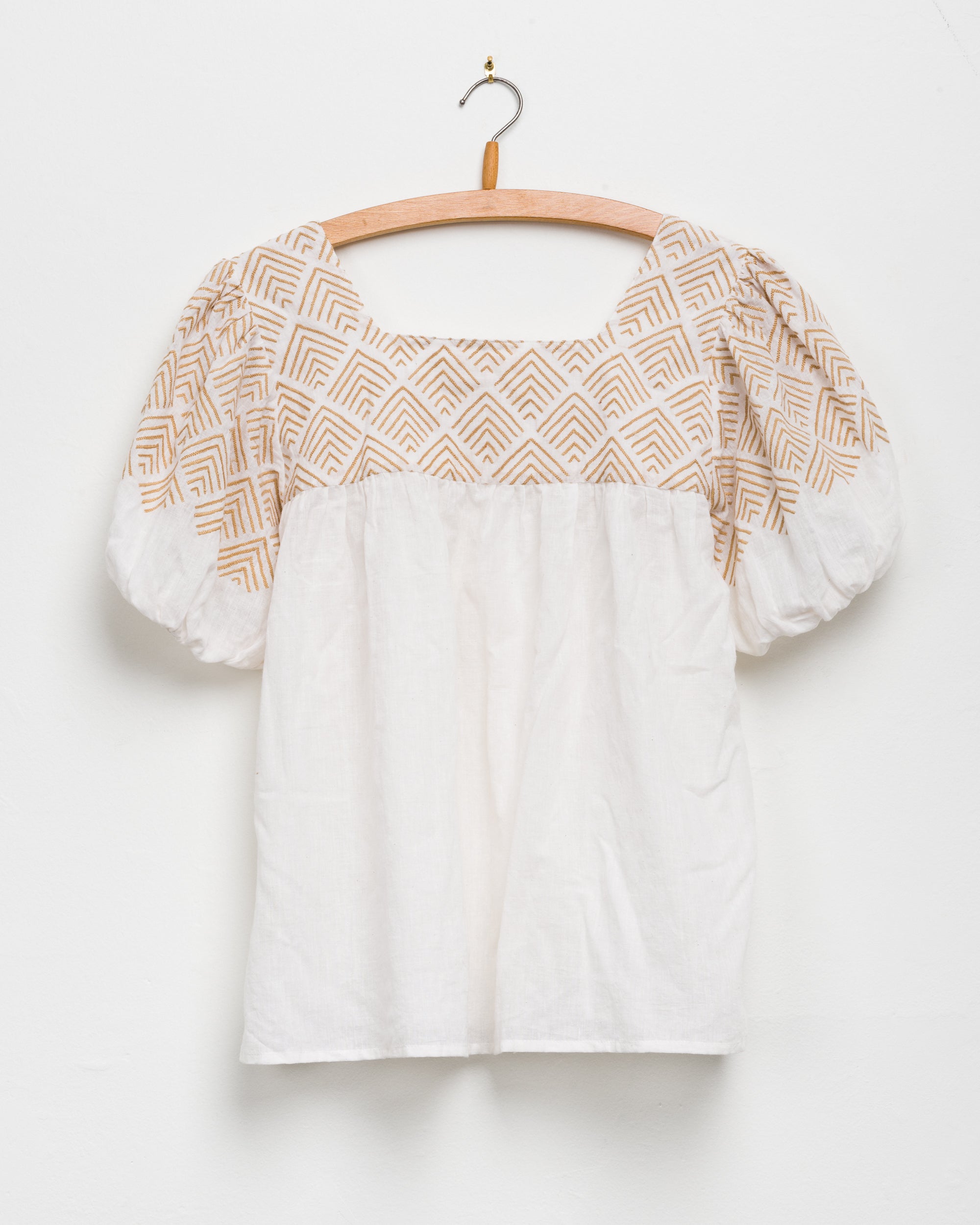 Devika S/S Embroidered Peasant Top
---
DETAILS
The Devika (meaning, Little Goddess) is a vintage-inspired peasant blouse that makes an effortless statement with its feminine details and silhouette. Featuring full puff sleeves, a square yoke and soft gathers. 
This special edition blouse features intricate embroidery done entirely by hand using a special art form called Chikankari Embroidery. Our Chikankar artisans live in Lucknow, a specialty of that region. It takes a Chikankar a decade to learn and train and about 15 days to finish a panel of work on a single item. Once embroidered, the panels are sent to us and the item is then cut and sewn. Due to its special nature, please allow four weeks for delivery.
MATERIALS + PROCESS
Masterfully handwoven on a traditional foot pedal loom that creates a unique and unmatched texture. Its hand-spun yarns are naturally dyed by hand at a family-run workshop using natural minerals and plants. Its pattern is achieved using original hand-carved blocks and traditional block printing methods. 
Produced using sustainable practices that help improve the livelihoods and welfare of our artisan community makers and reduce the impact on the environment.
SPECIFICATIONS
- 100% Handwoven cotton
- Naturally dyed
- Hand embroidered neckline and sleeve detail
- Short puff sleeves with elasticized cuffs
- Loose Fit
- Square Neckline
- Straight bottom hem

This special piece is made to order. Allow approximately 4 weeks to receive. It is advisable to carefully wash this garment separately by hand and line dry in indirect sunlight to preserve the integrity of the garment.