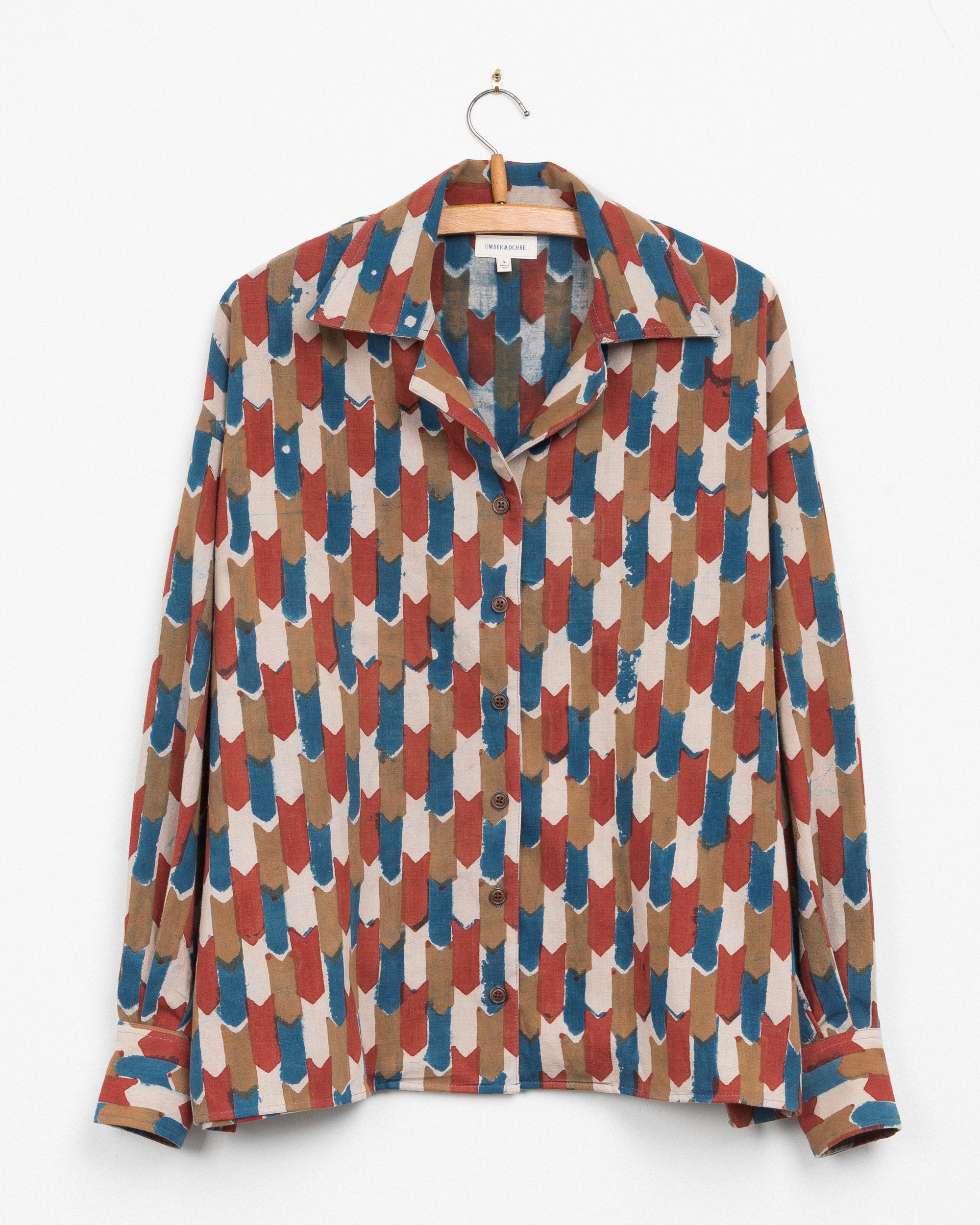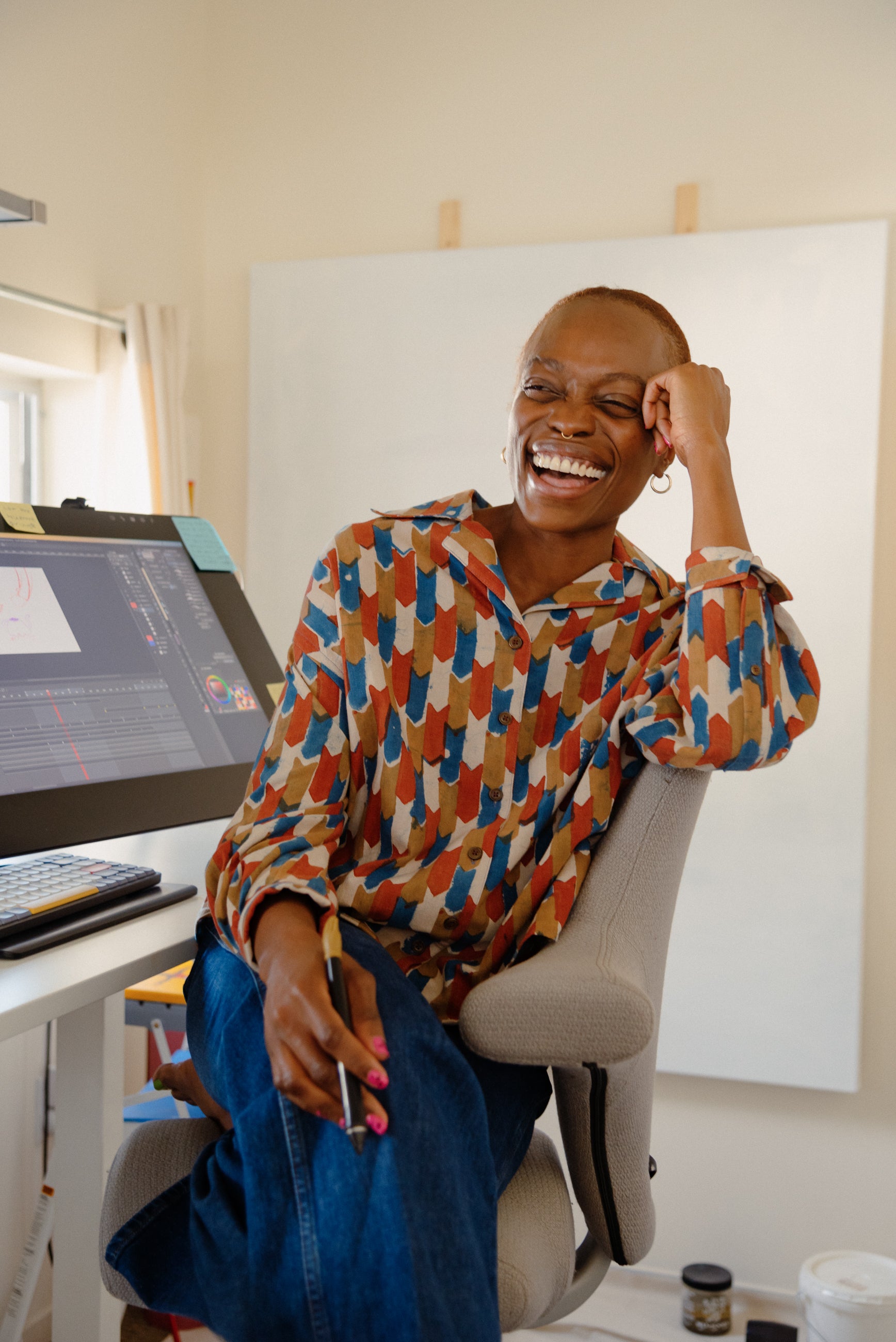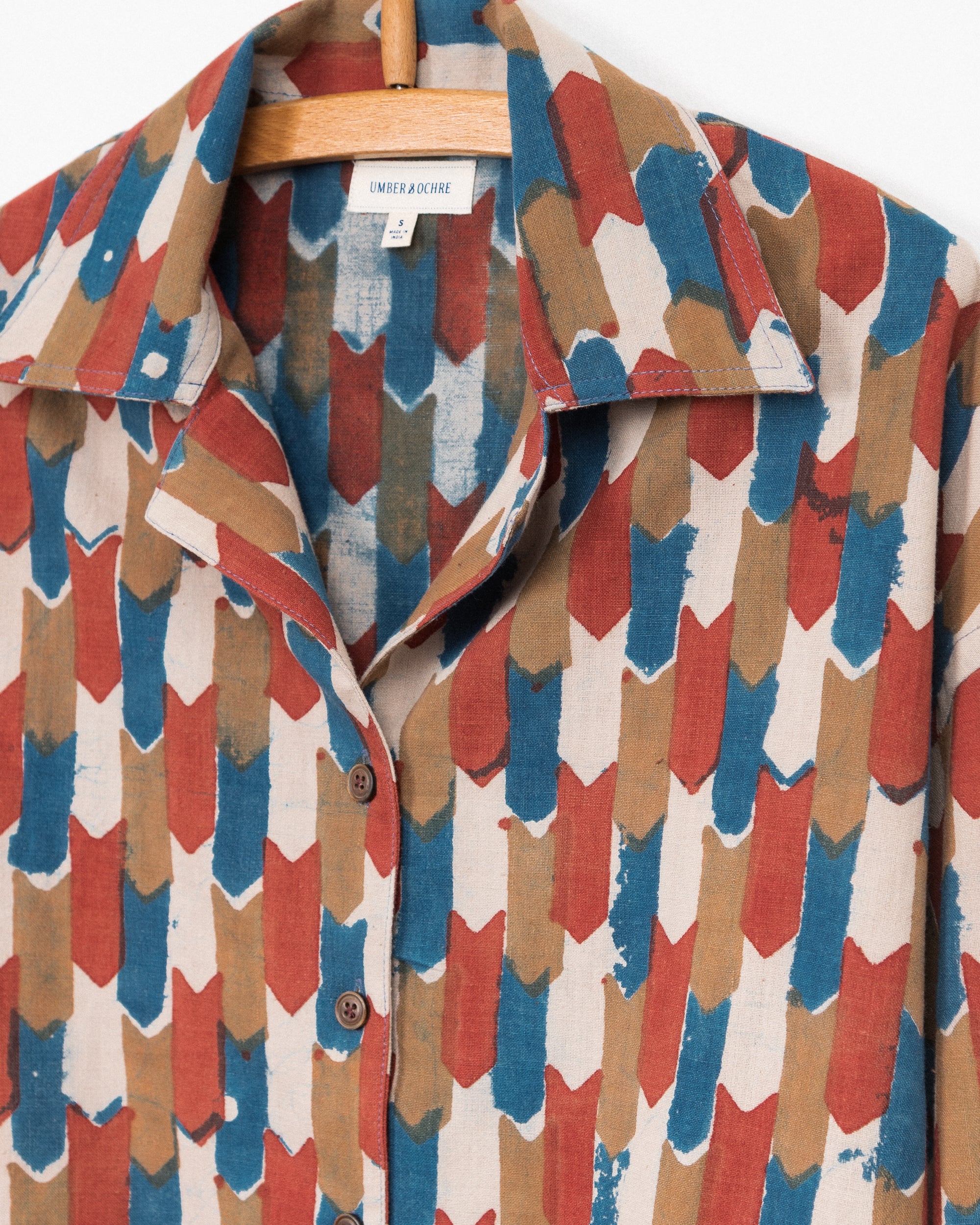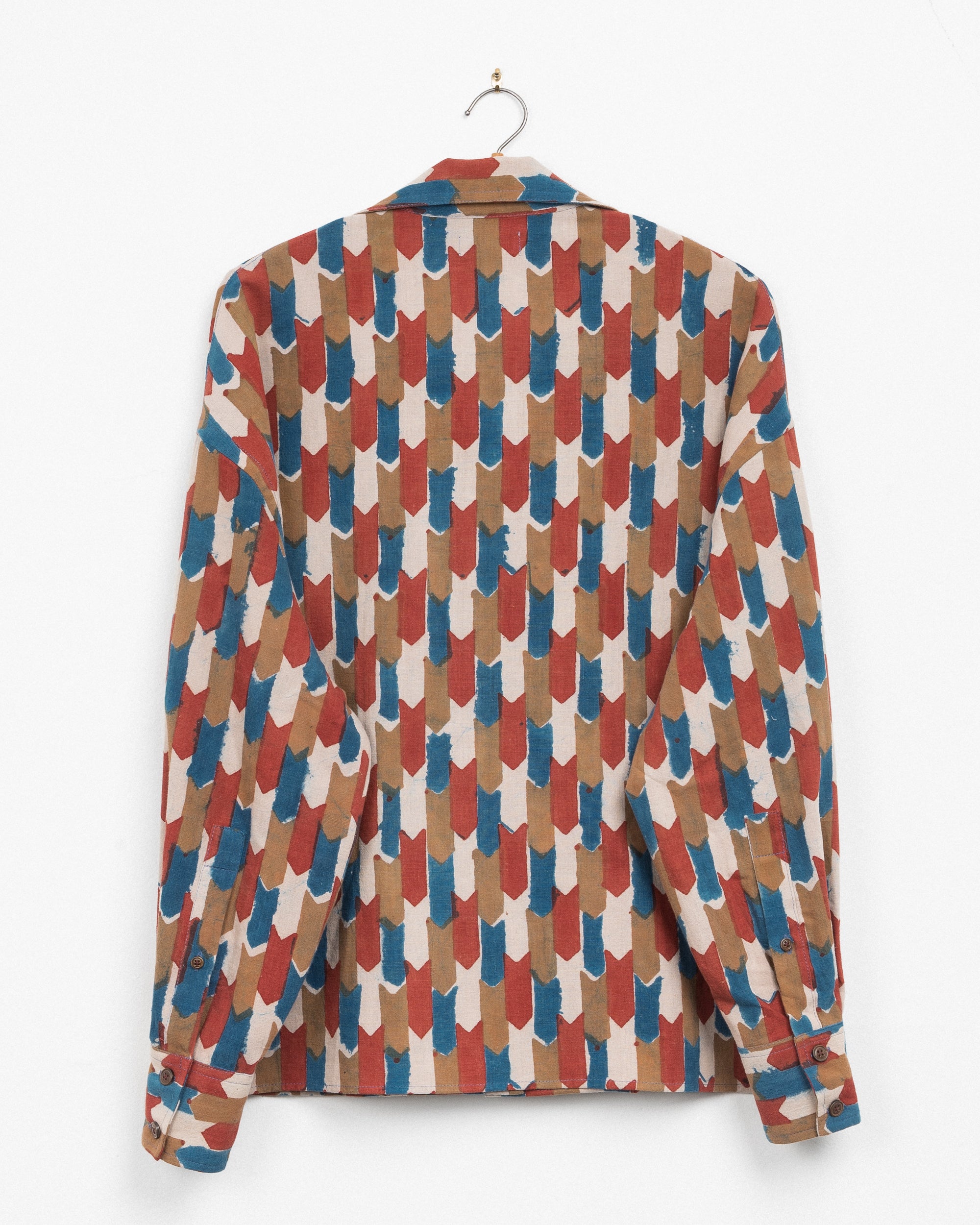 Anvi Drop Shoulder Shirt in Multi Flag Print
---
DETAILS
The long sleeve Anvi is a boxy button-up shirt with an open notched collar, cuffed long sleeves and hits at the high hip.
MATERIALS
Prayer flags became the base reference for our block-printed flag pattern. Tibetans believe that prayers and mantras will be blown by the wind to spread goodwill and compassion into all pervading spaces and benefit everyone. 
With a unique hand feel due to the hand weaving of its handspun yarn, Kora is one of our signature fabric qualities made using cotton harvested from our collaborative efforts with Raddis cotton. It has a unique quality of being insulating in the cold and cool in warmer temps.
SPECIFICATIONS
- 100% Handwoven cotton
- Sustainably dyed using natural dyes
- Convertible Collar/Camp collar
- Boxy Fit 
- Button-down
- Hip length
- Straight hem
Produced in a limited run with exclusive handcrafted fabrics. Due to the nature of the print, each piece is unique.
We recommend hand washing in cold water using natural detergents and drying in the shade. Handcrafted garments are designed to last when treated with care.

Size Info