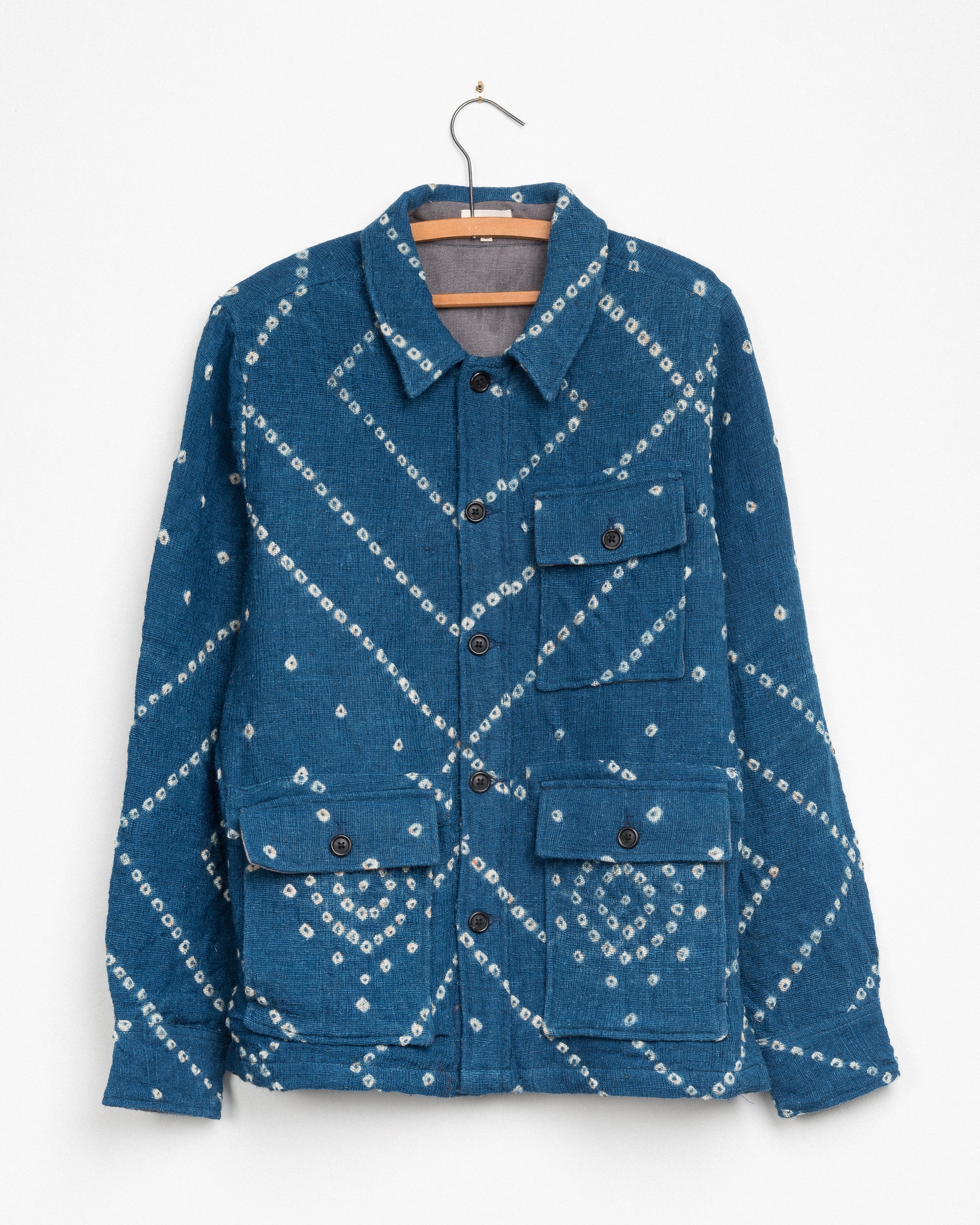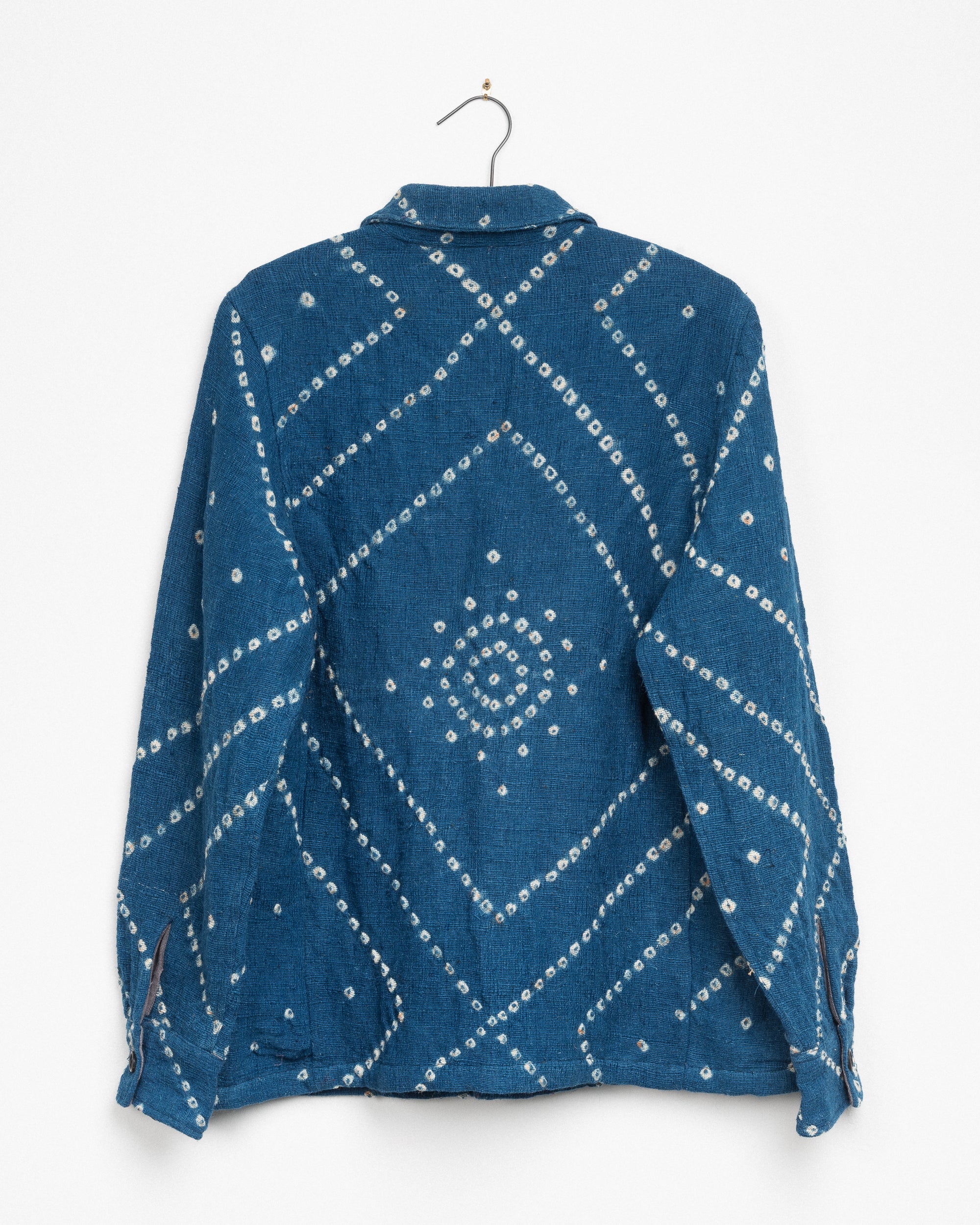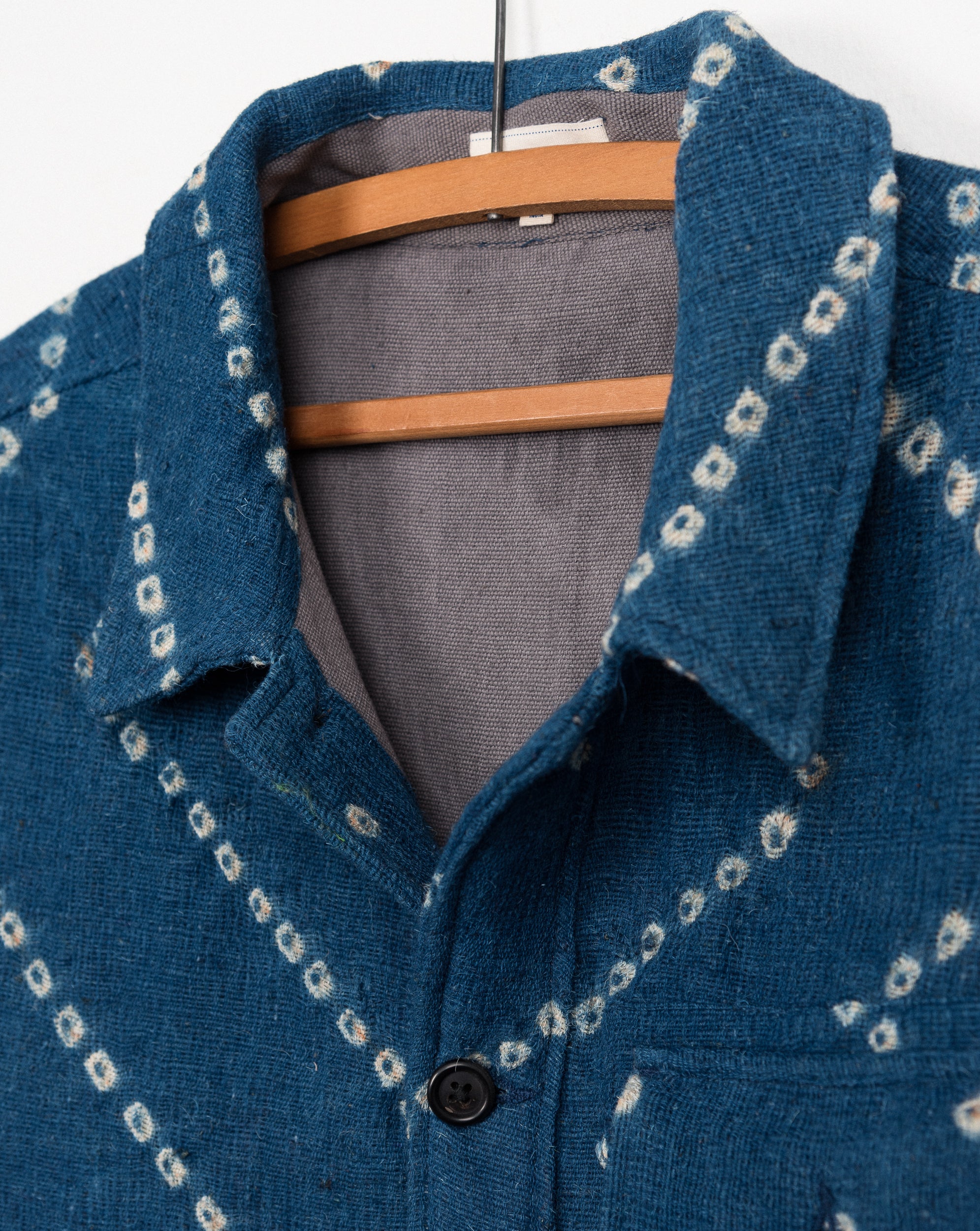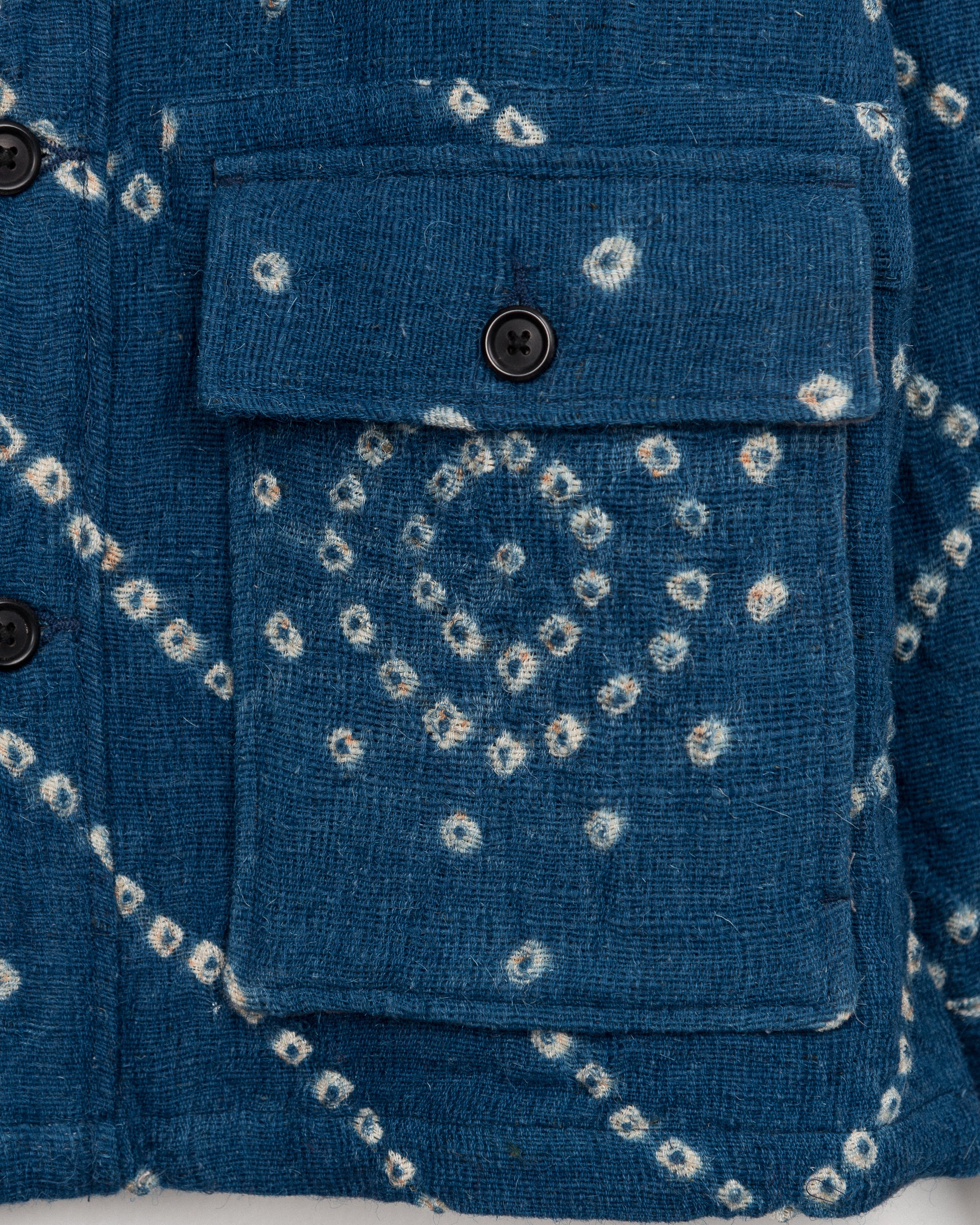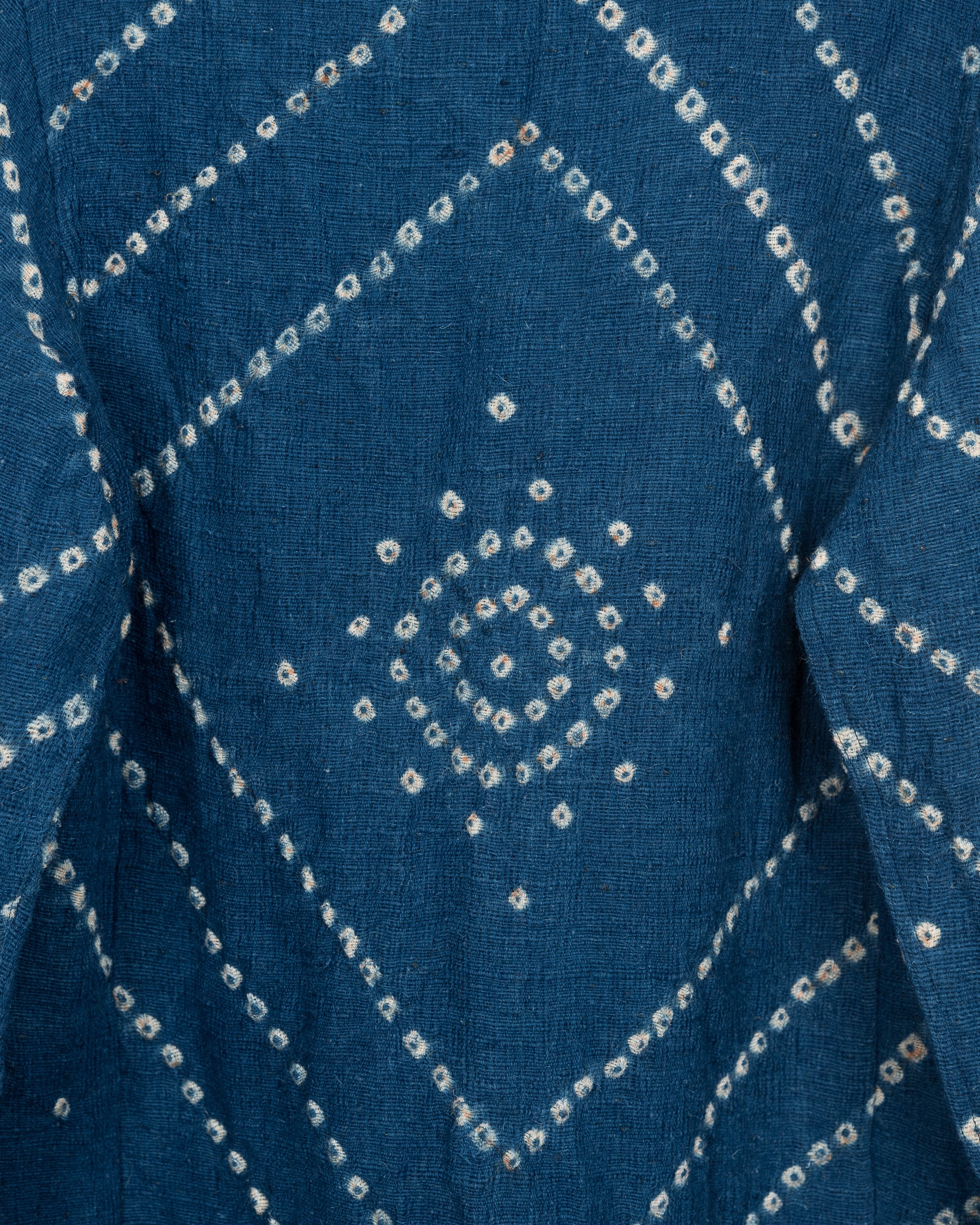 Akash Chore Coat in Indigo Mandala Bandhani
---
DETAILS
A functional year-round style, the Akash chore coat is a versatile outerwear piece. Ours is crafted from sturdy yet soft handwoven nubby cotton. It has a longer length, a very relaxed fit, and features hand-carved horn buttons.
MATERIALS
Mandalas are a common feature in buddhist culture. Mandalas are Buddhist devotional images often deemed a diagram or symbol of an ideal universe. Taking references from the symmetry of the mandala, our piece is resist dyed using a bandhani technique. The fabric is handwoven using indigenous sheep wool.

Inspired by the the historically traded bandanas, Bandhani is a method of tie and dye textiles long practiced in india. These bright and elaborate bandhani patterns are painstakingly tied by hand to create unique designs that have found patronage all across the globe. Taking inspiration from historical patterns our bandhani fabric is dyed with a combination of natural dyes like pomegranate skins and iron fillings.
SPECIFICATIONS
- 100% Handwoven Sheep Wool
- Sustainably dyed using natural dyes
- Standard fit
- Spread collar
- Single patch pocket at chest with button-through flap
- Two lower patch pockets with button-through flap
- Lower pockets feature top and side entry
- Bone buttons
- Clean finished with hand-rolled felled seams
- Straight bottom hem
Produced in a limited run with exclusive handcrafted fabrics. Due to the nature of the print, each piece is unique.

We recommend hand washing in cold water using natural detergents and drying in the shade. Handcrafted garments are designed to last when treated with care.
Size Info