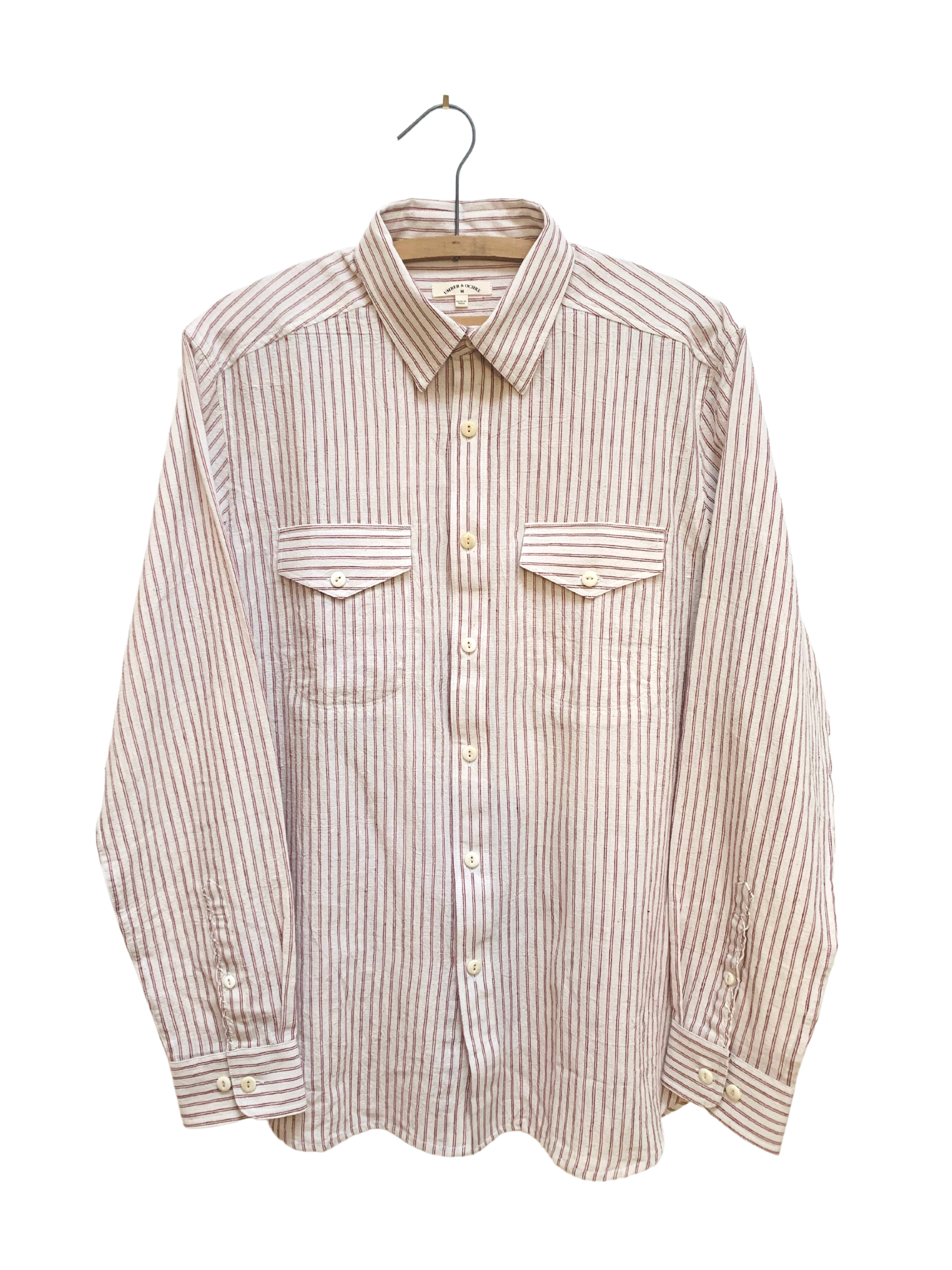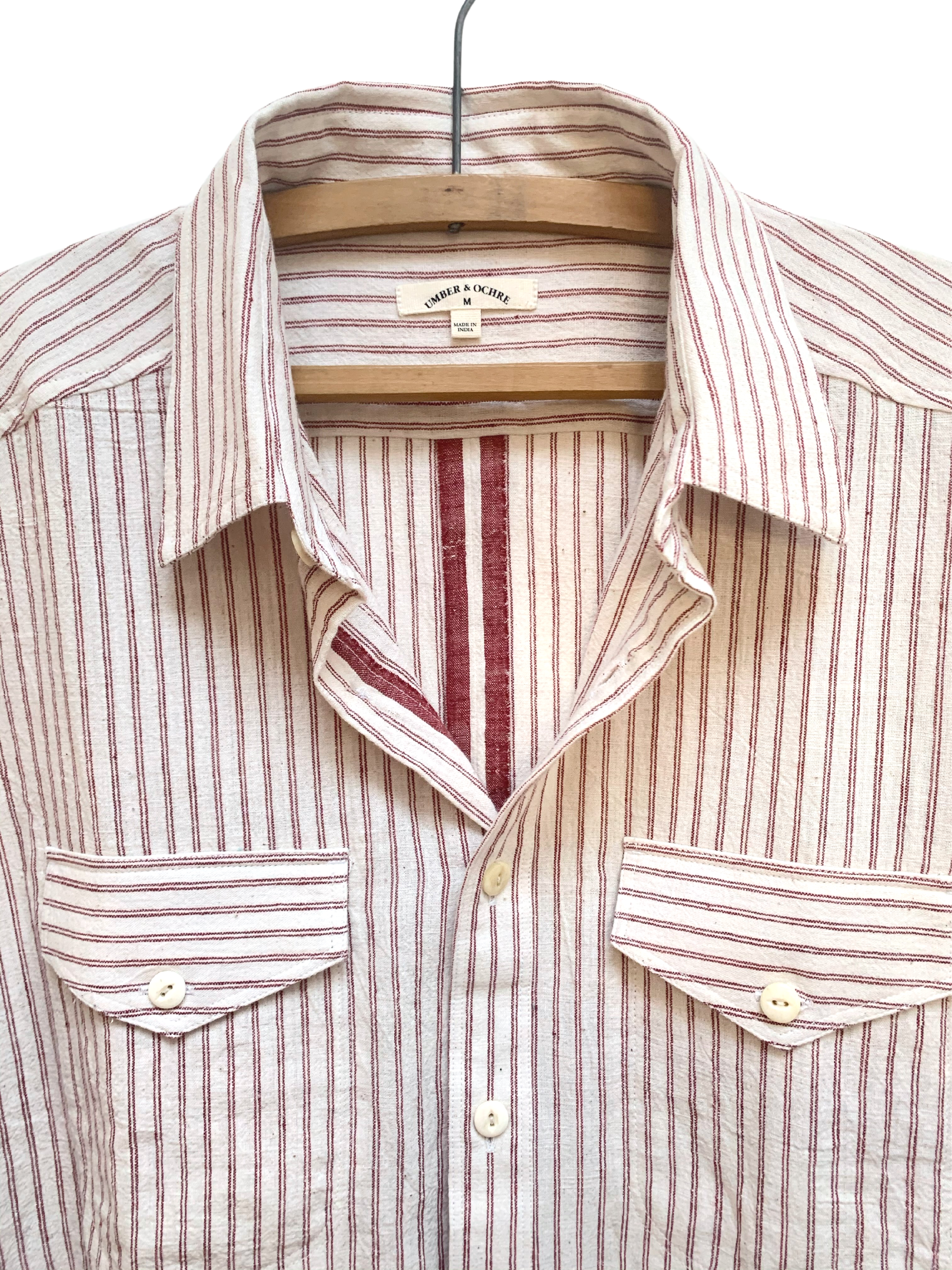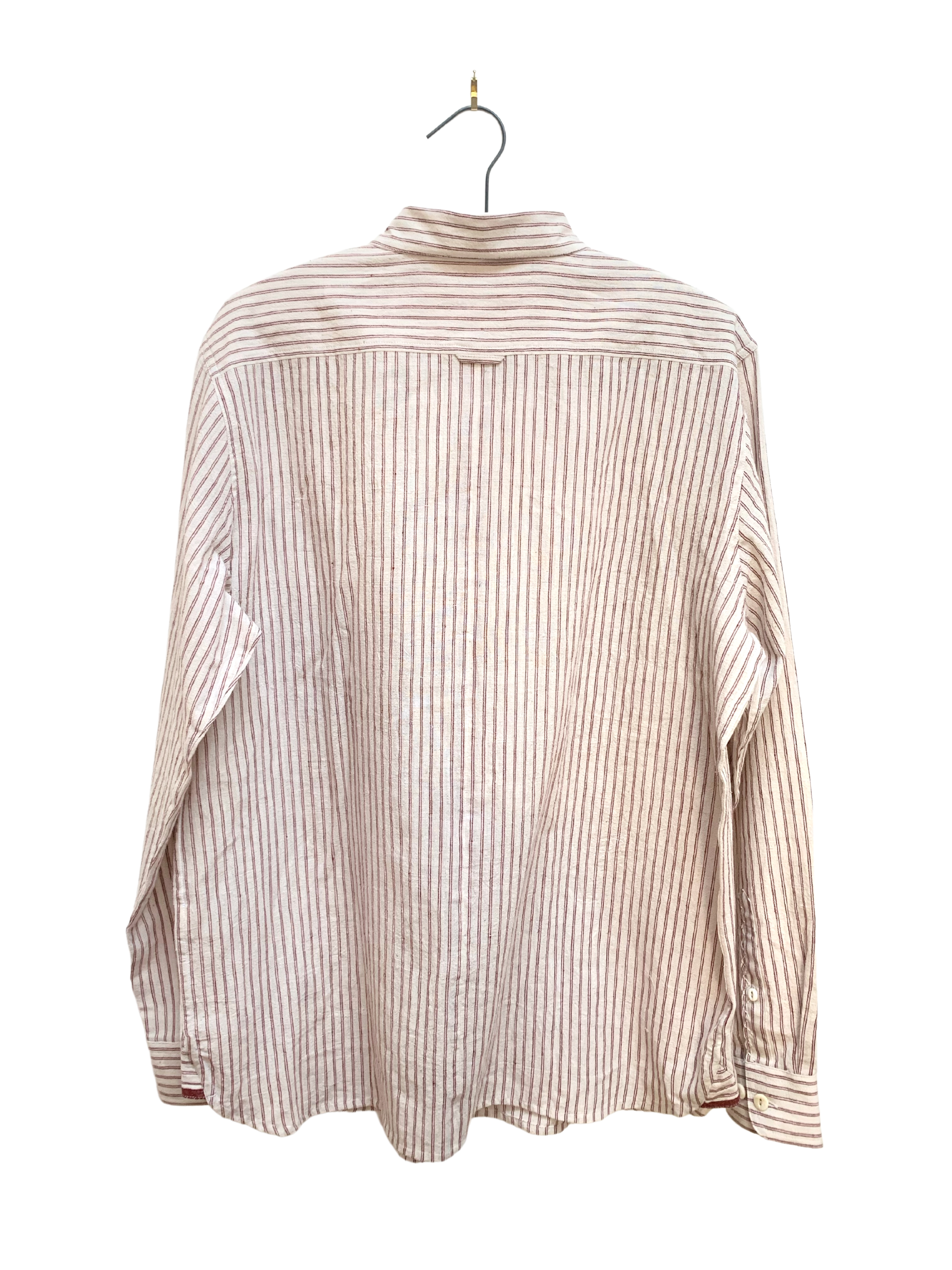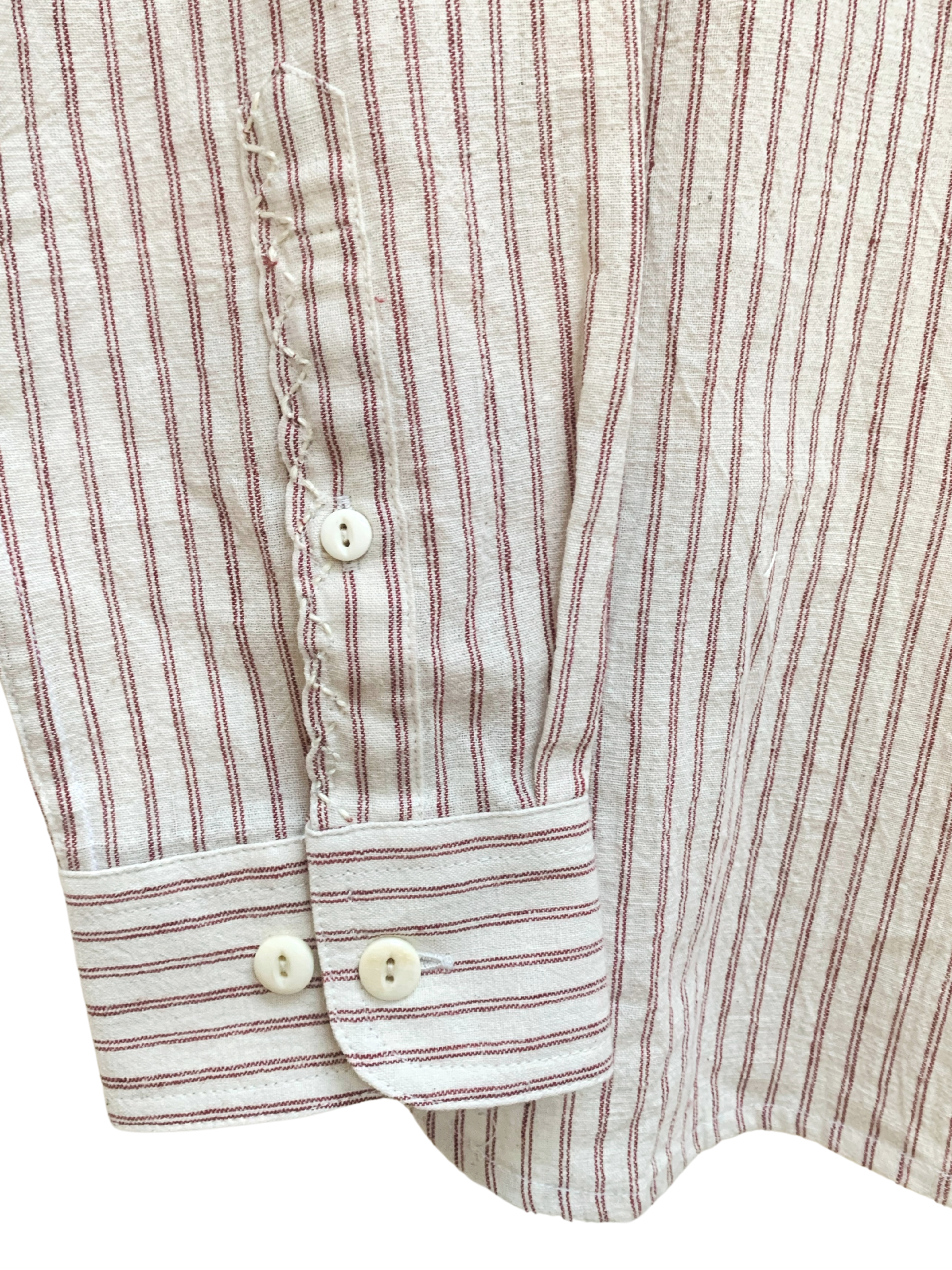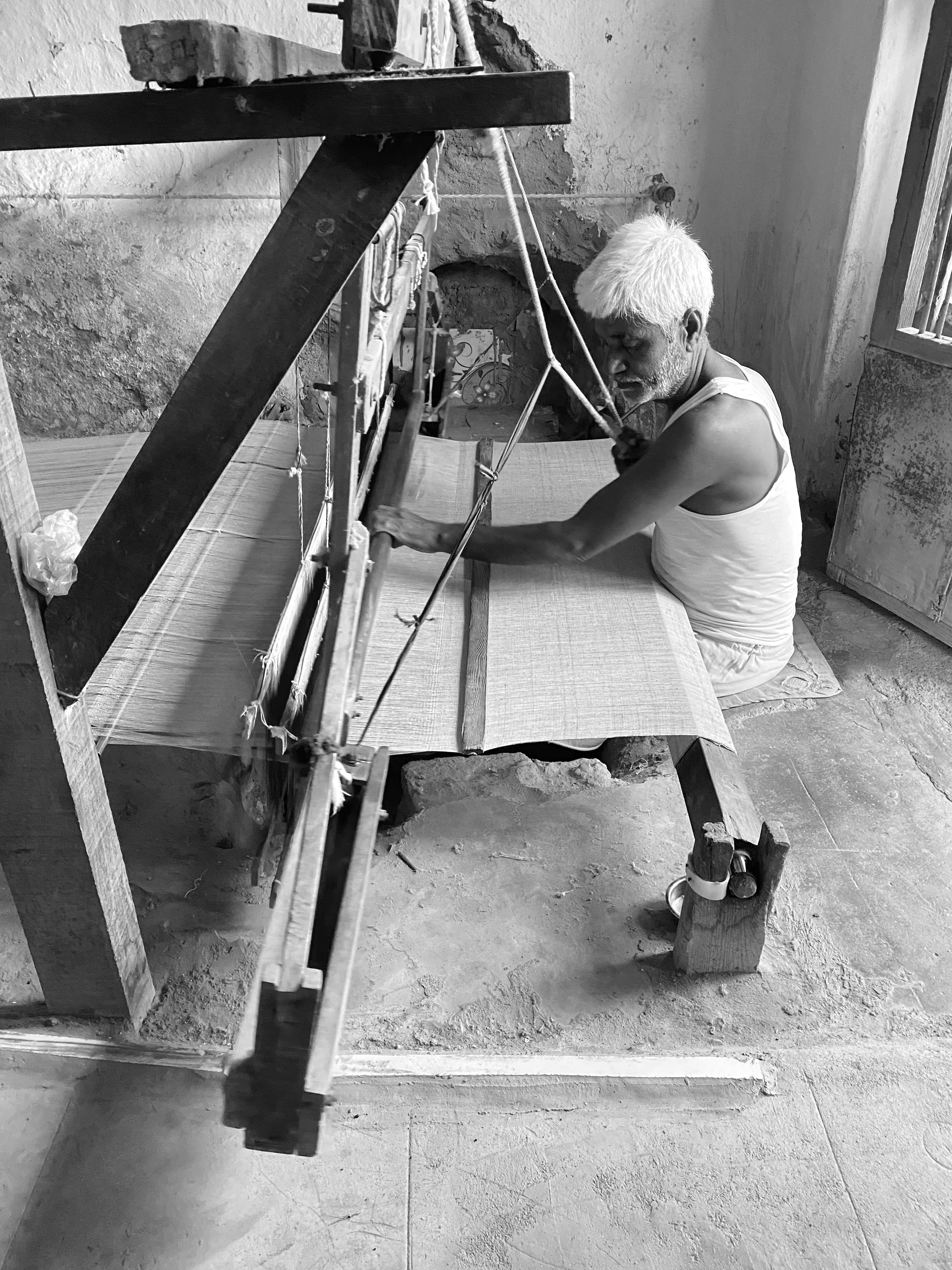 Work Shirt in Kora Red Stripe
---
DETAILS
With the same great fit as our Kabir shirt with the addition of two front chest pockets. We used a selvedge edge finish throughout which enhances its uniqueness and durability. All of its details create a garment that is as beautiful on the inside as the outside with hand finished interior seams and special hand stitching along the arm placket.
MATERIALS + PROCESS
Produced using sustainable practices that help improve the livelihoods and welfare of our artisan community makers and reduce the impact on the environment.
Masterfully handwoven on a traditional foot pedal loom that creates a unique and unmatched texture. Its hand-spun yarns are naturally dyed by hand at a family-run workshop using natural minerals and plants.
Kantha embroidery is a traditional craft done with a running hand stitch. Designs can be complex or simple. We took a clean, modern approach with kanthan stitching along the sleeve placket.
SPECIFICATIONS
- 100% Handwoven cotton
- Naturally dyed
- Standard fit
- Two welt chest pockets with patch pointed button through flaps
- Welt pocket bags stitched to the body and clean finished edges with bias.
- Spread collar
- Round bottom hem with side slit gusset detail
- Real bone buttons
- Single needle stitching with hand rolled seams
- Selvedge edge of fabric utilized on center back seam, inside front plackets, inside of cuffs and side gussets
- Hand stitched detail on arm placket
- Locker loops on inset into back yoke seam
- Hand finished and closed seams