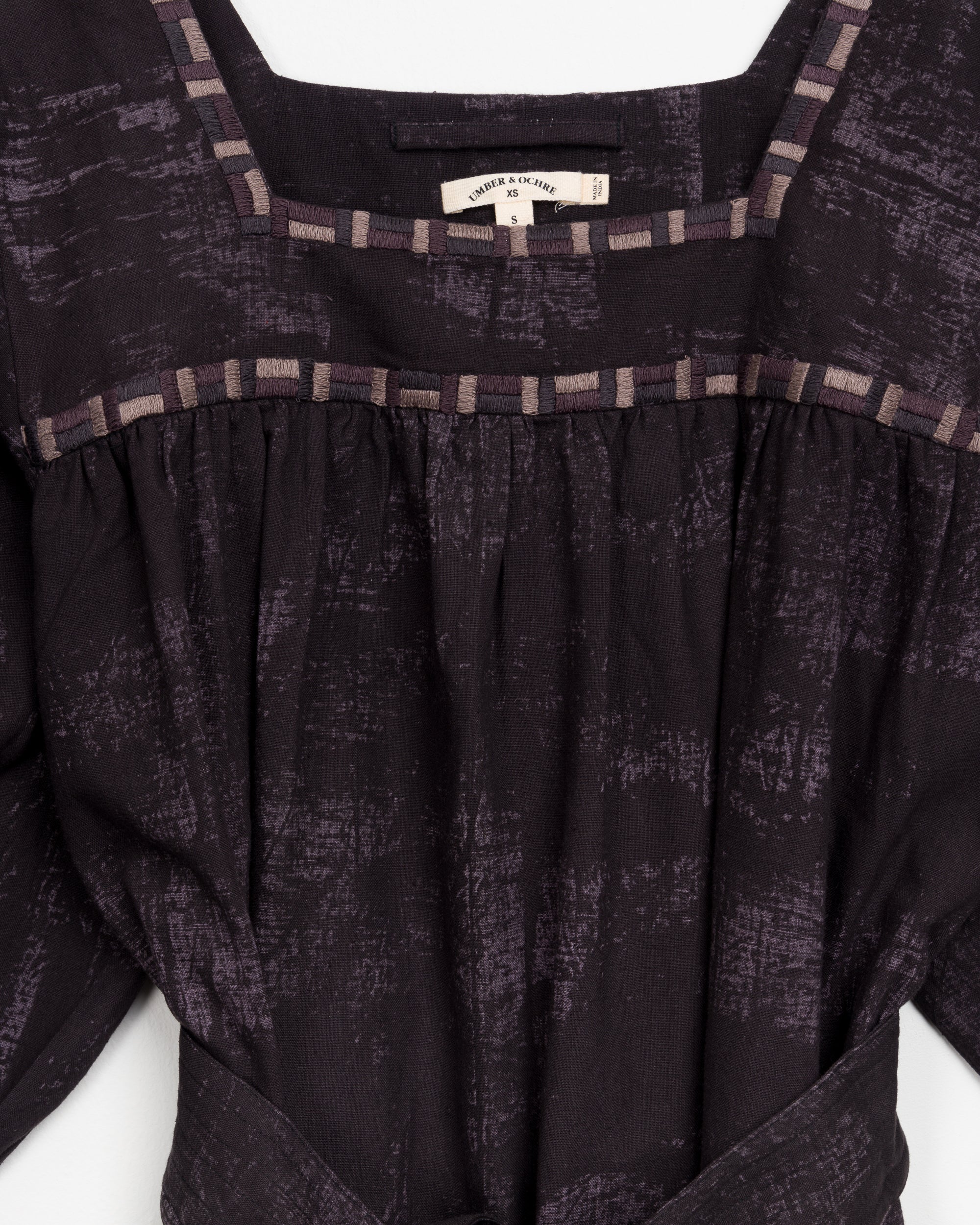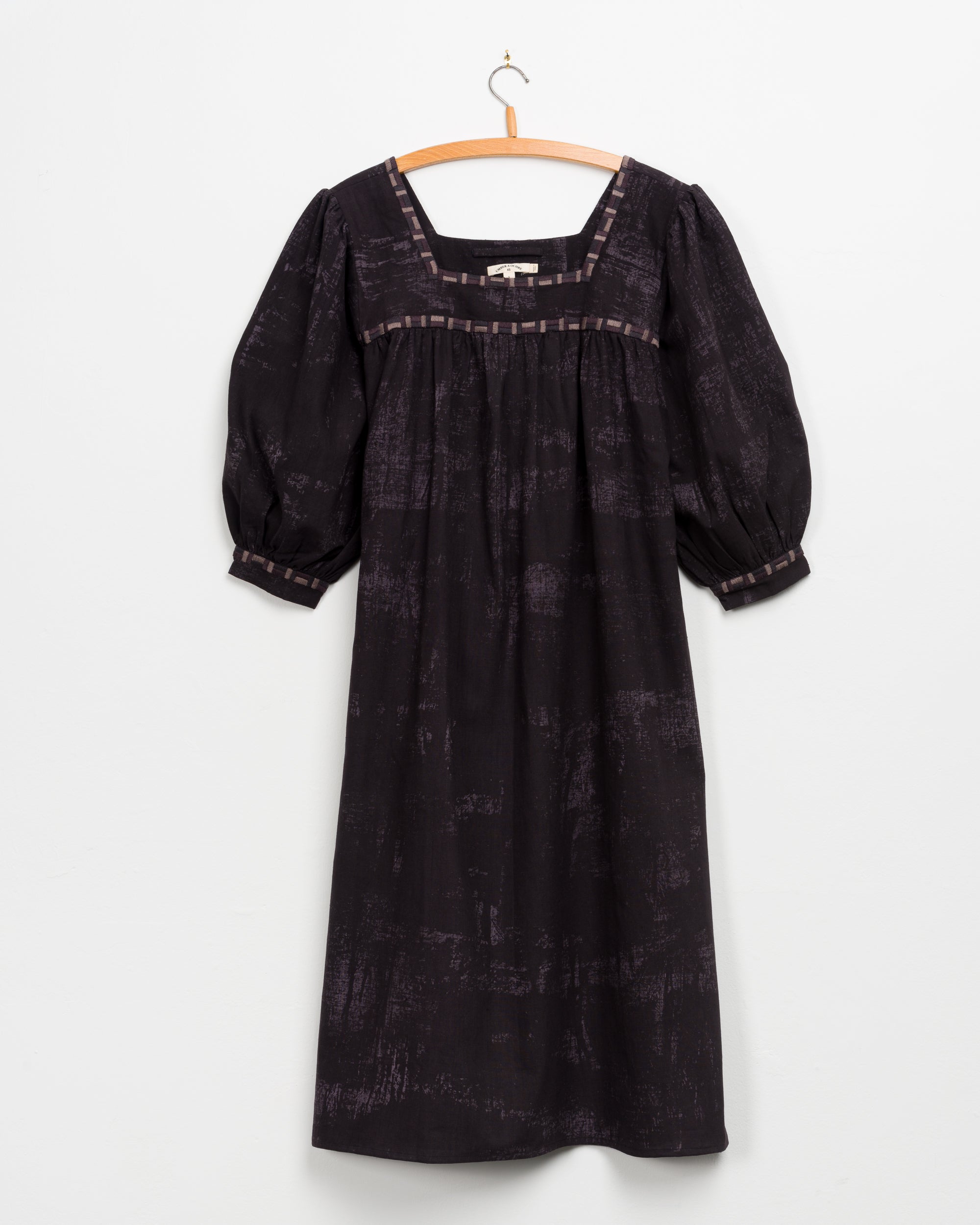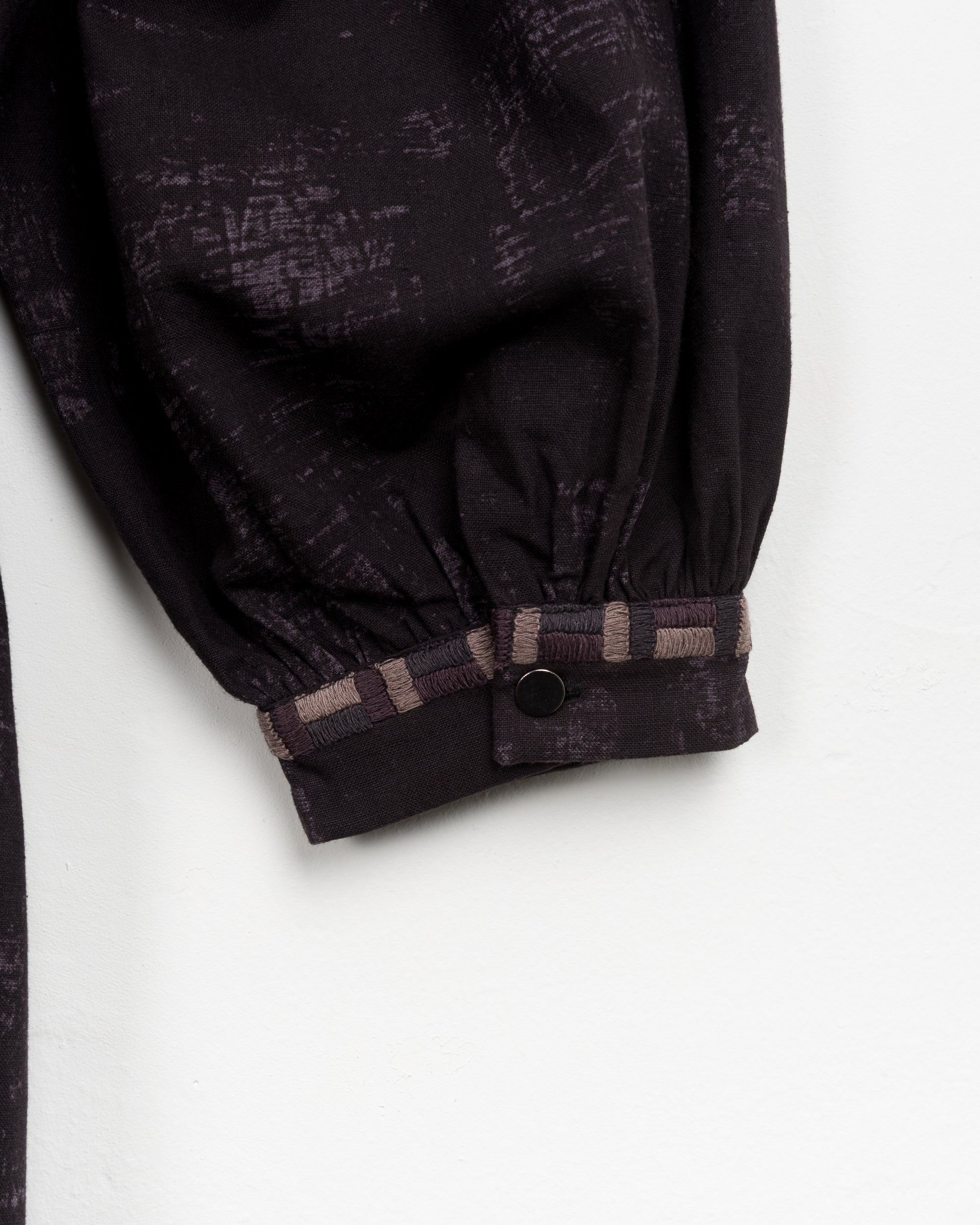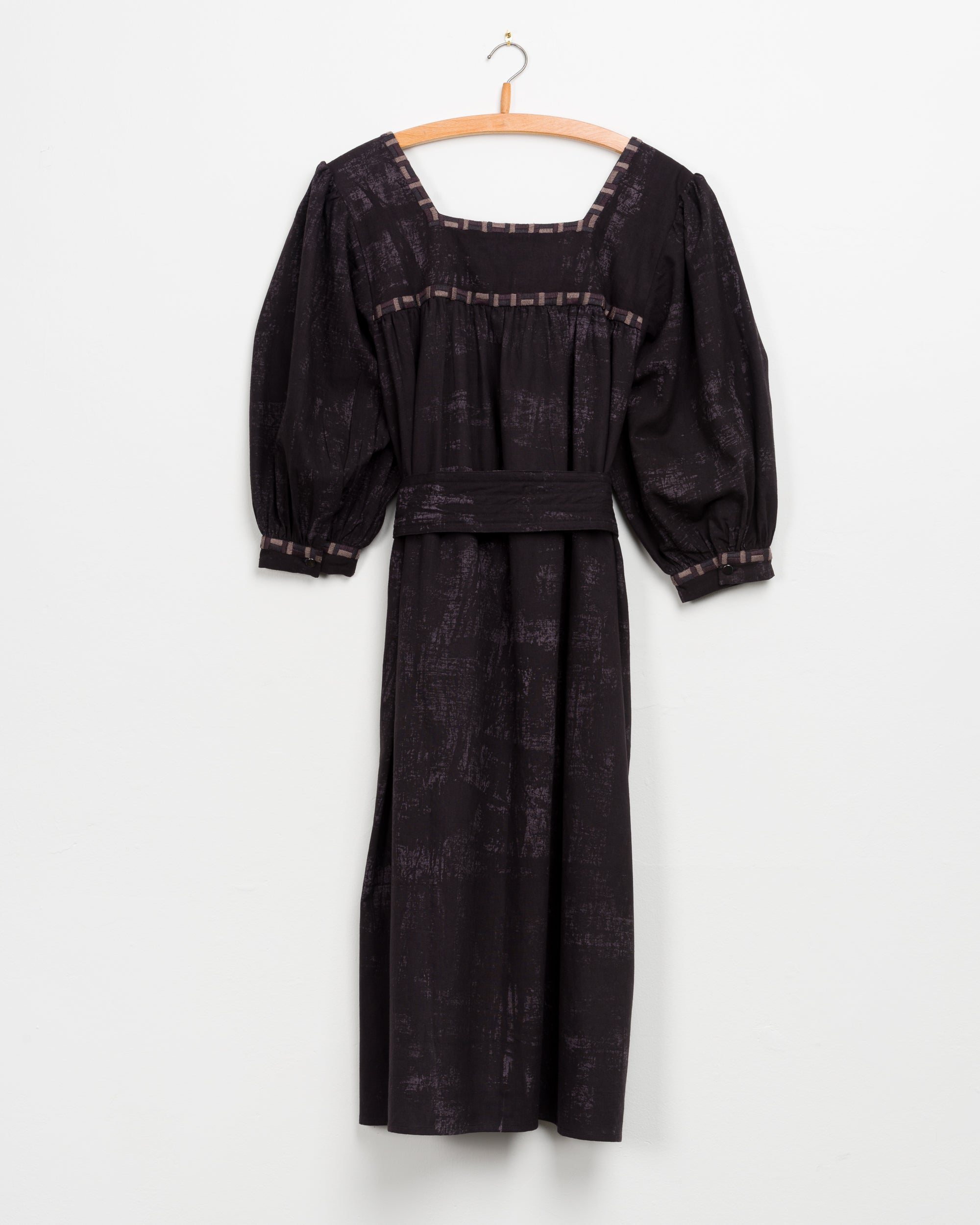 Devi Peasant Dress in Potai
---
DETAILS
The Devika (meaning, Little Goddess) is a vintage-inspired peasant blouse that makes an effortless statement with its feminine details and silhouette. Featuring full puff sleeves, a square yoke and soft gathers. 
MATERIALS + PROCESS
Produced using sustainable practices that help improve the livelihoods and welfare of our artisan community makers and reduce the impact on the environment.
Masterfully handwoven on a traditional foot pedal loom that creates a unique and unmatched texture from its hand-spun yarns. Its unique 'Potai' pattern is achieved using a technique that results in a brushed marble-like print. A paste is made of pomegranate peel, turmeric and sesame oil. The artisan applies the paste on the cloth using a piece of woven cloth using broad strokes. When the application is complete, the fabric is then dried and dipped in a solution to set the dye.
SPECIFICATIONS
- 100% Handwoven cotton
- Naturally dyed
- Embroidered neckline and sleeve trim
- 3/4 Length sleeves with elasticized cuffs
- Loose Fit
- Square Neckline
- Straight bottom hem
- Hidden side seam pockets
- Optional sash
Produced in a limited run with exclusive handcrafted fabrics. Due to the natural dyeing process, there may be slight variations in color. It is advisable to wash this garment separately by hand and line dry in indirect sunlight to preserve the integrity of the garment.