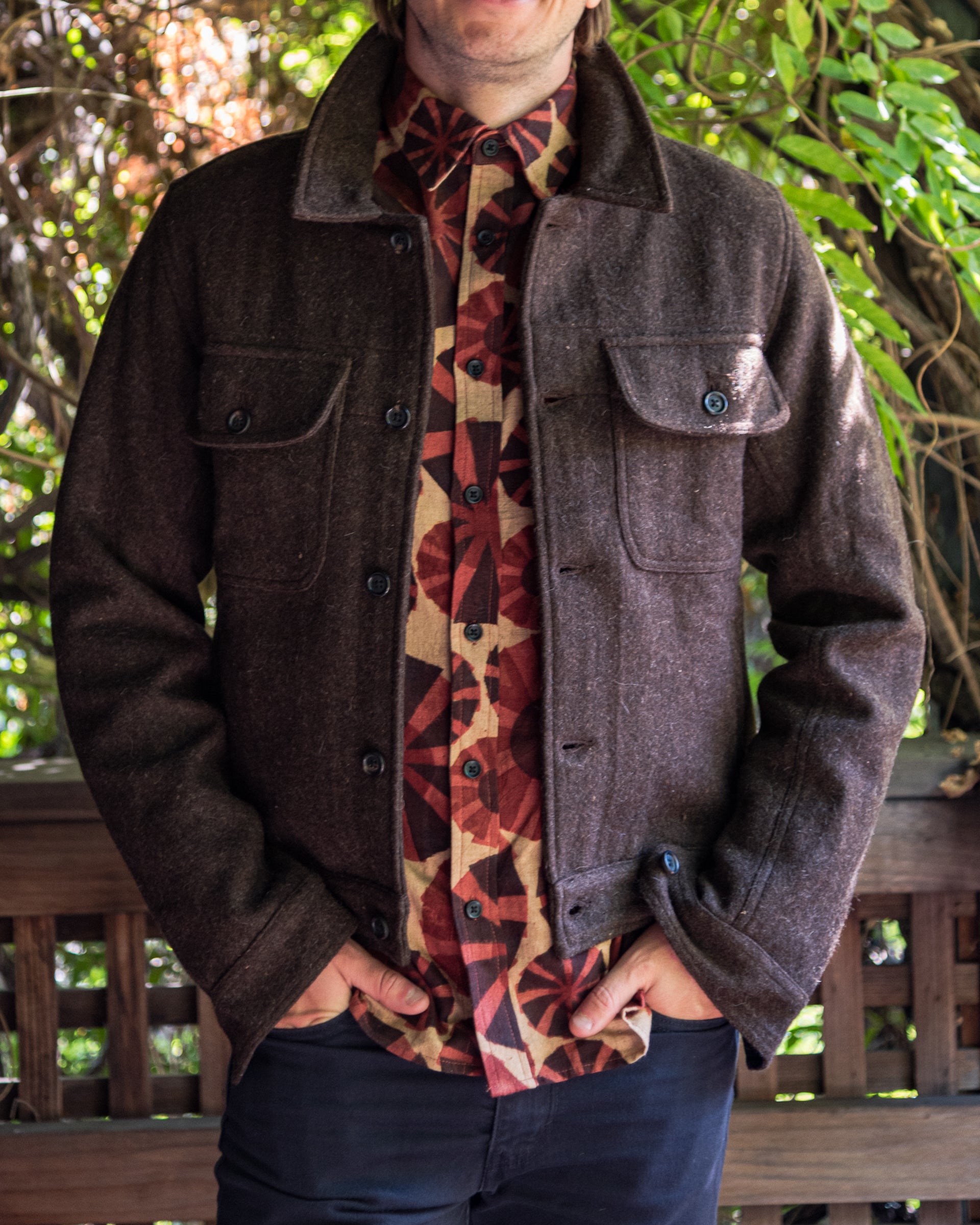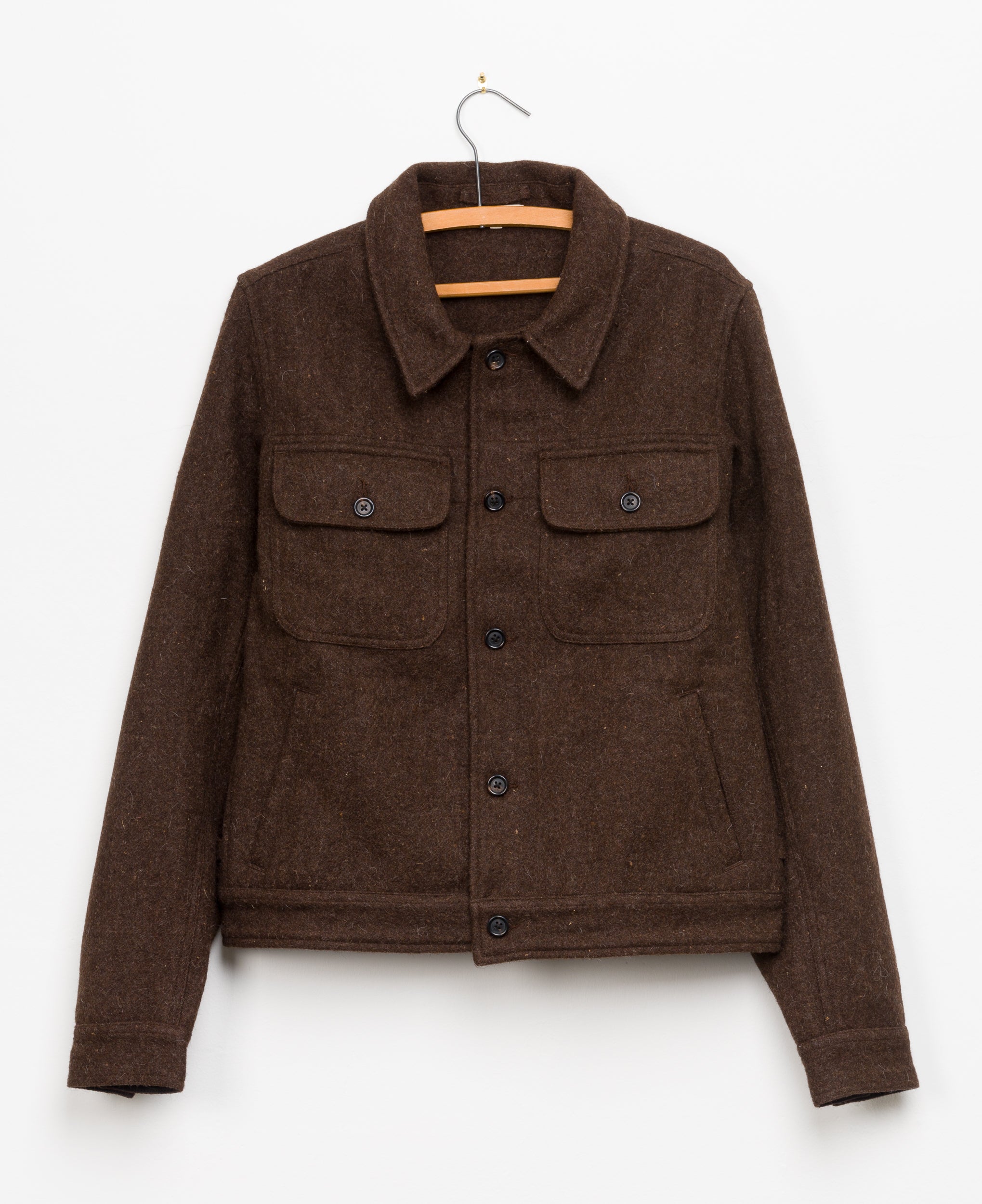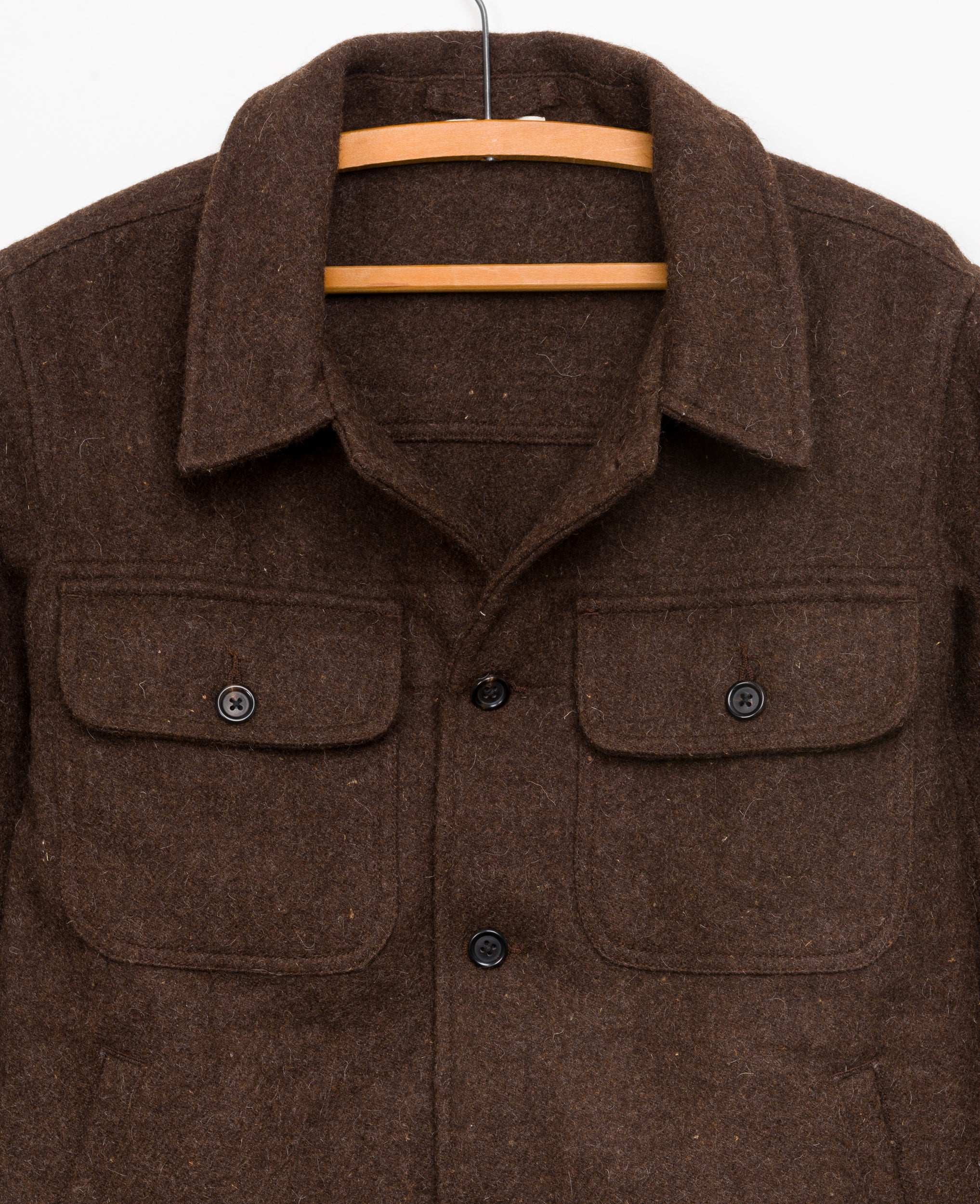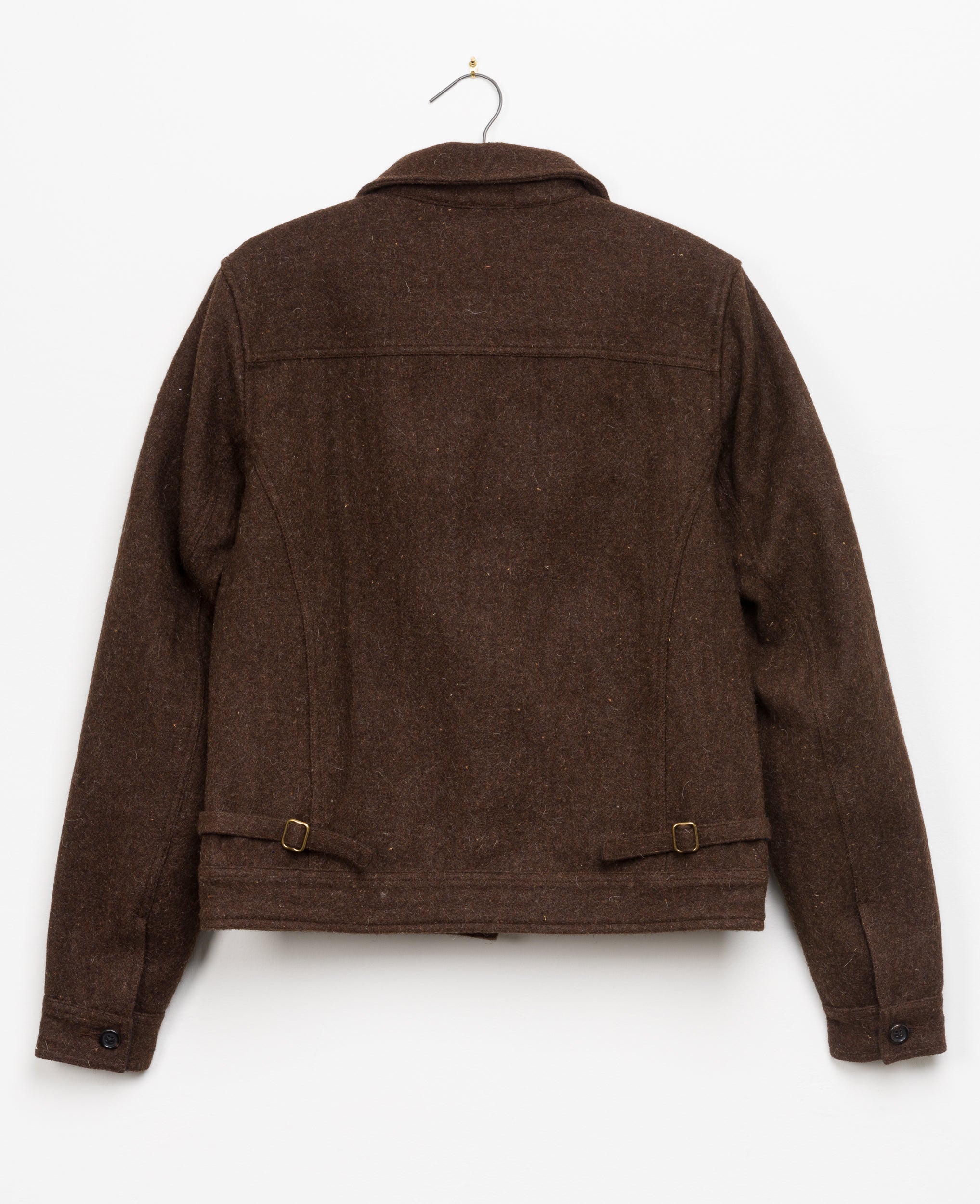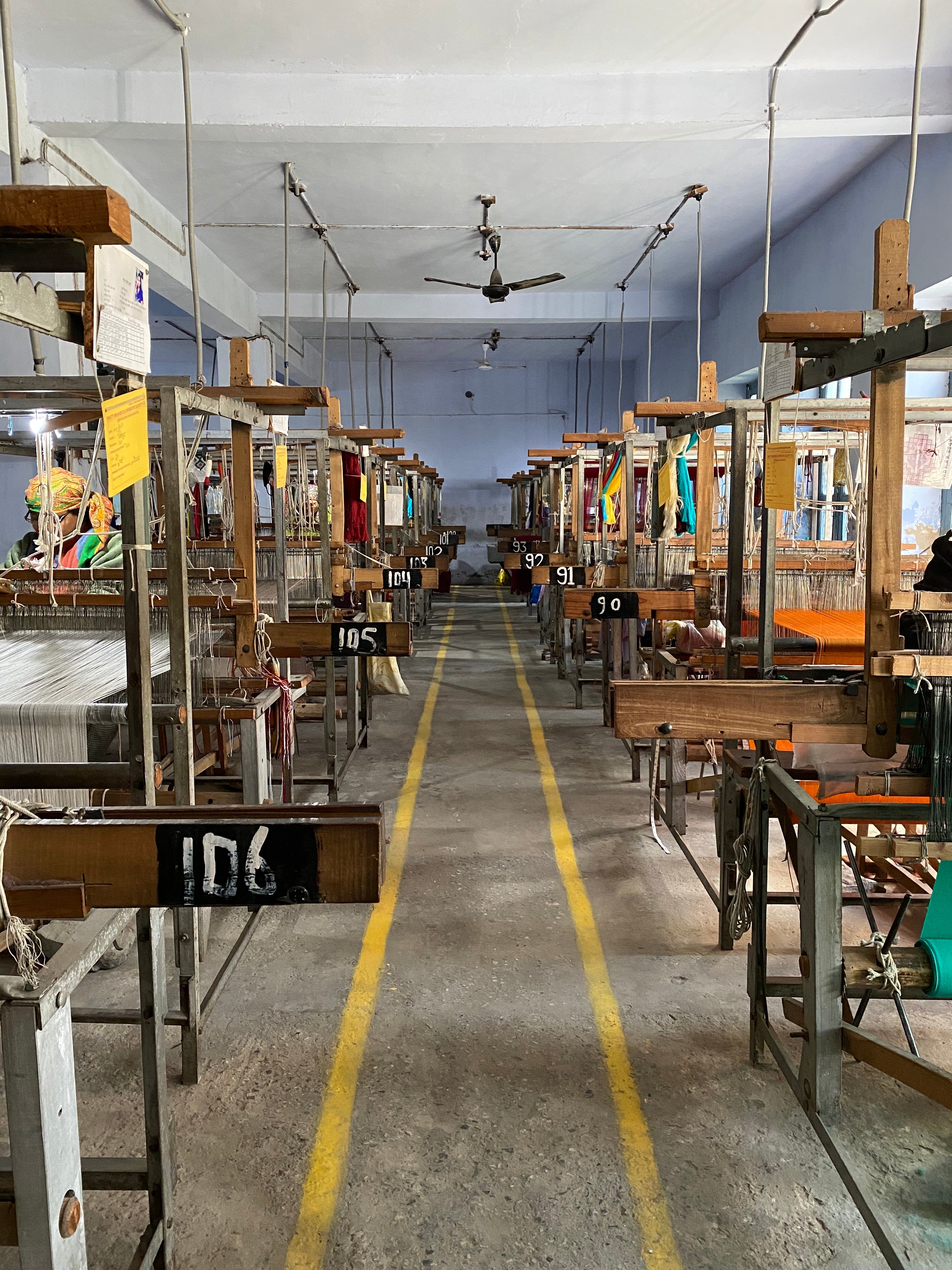 Abhay Jacket in Tobacco Yak Wool
---
DETAILS
Our version of a classic jean jacket is a versatile style made from handwoven yak wool. It features a relaxed casual fit, and features accessible pockets and hand-carved horn buttons. All seams are closed and hand-finished making it as beautiful on the inside as the outside. 
MATERIALS + PROCESS
Yak wool is one of the most precious types of wool in the world. It is soft and keeps you warmer than sheep's wool, regulates moisture, is breathable and allergy-friendly. The reason for all these properties is the extreme thickness and multi-layered nature of the wool fibers. The yak is a type of cattle is native to the Himalayas, Mongolia and southern Siberia where the animals are adapted to extreme weather conditions.
The yak wool is obtained both by shearing or by combing. Yak herders traditionally comb their animals regularly a few weeks before shearing in order to obtain a fine undercoat in advance. At the beginning of summer, the animals lose their undercoat naturally. Around 1,000 tons of yak wool worldwide is obtained through the labor and time intensive process. 
The wool is woven at a unique handloom weaving cooperative in a Himalayan mountainside village in Northern India where wool weaving has been practiced for over 5,000 years. 
SPECIFICATIONS
- 100% Handwoven Yak Wool
- Front button placket with horn buttons
- Two front patch pockets also have a side pocket
- Straight bottom hem
- Two chest pockets with button-through flaps
- Internal reinforcement fabric behind top pockets
- Two lower welt pockets
- Natural horn buttons
- Square button-through cuffs
- Waist adjustment with solid brass buckle
- Single-needle construction