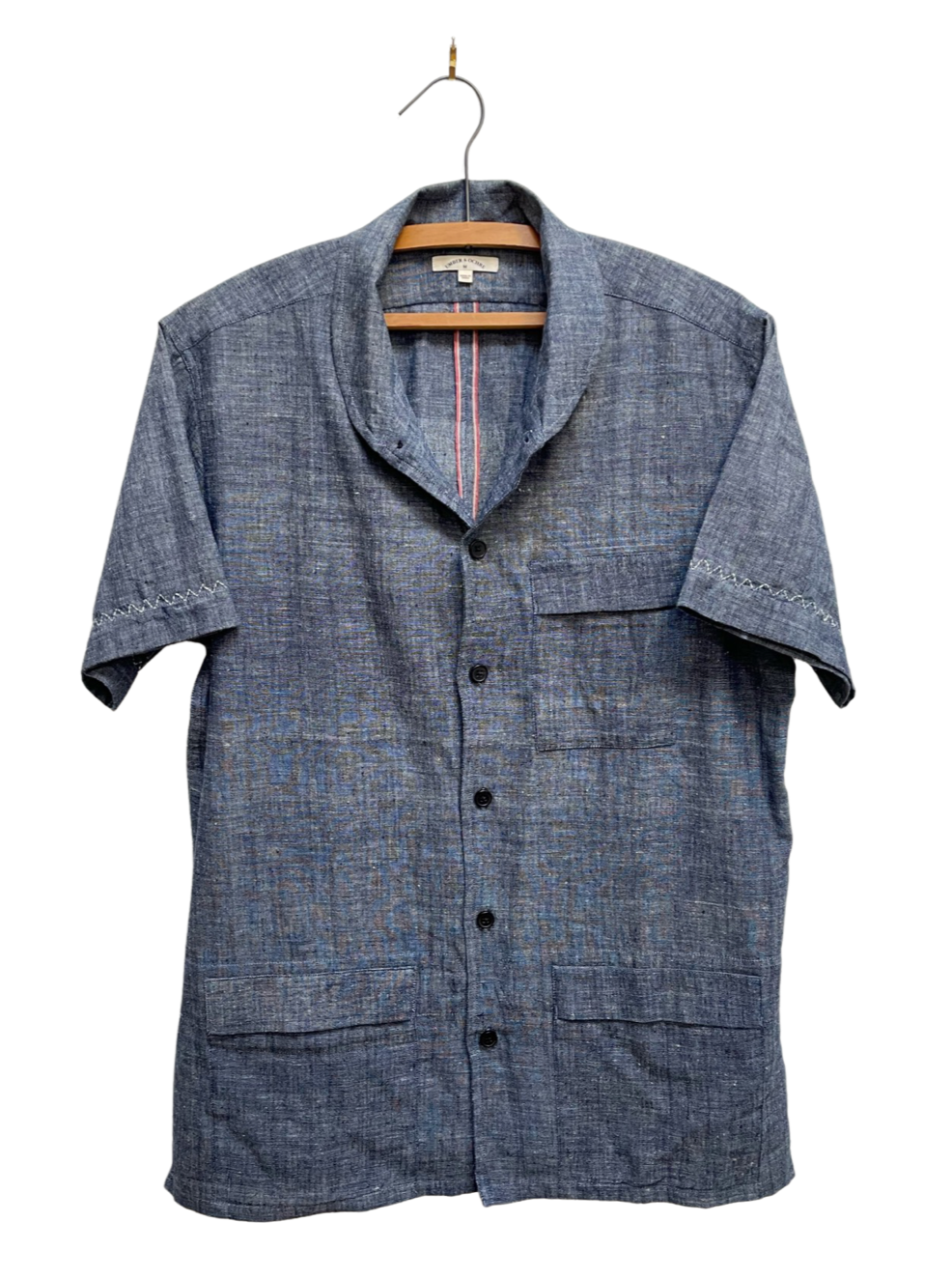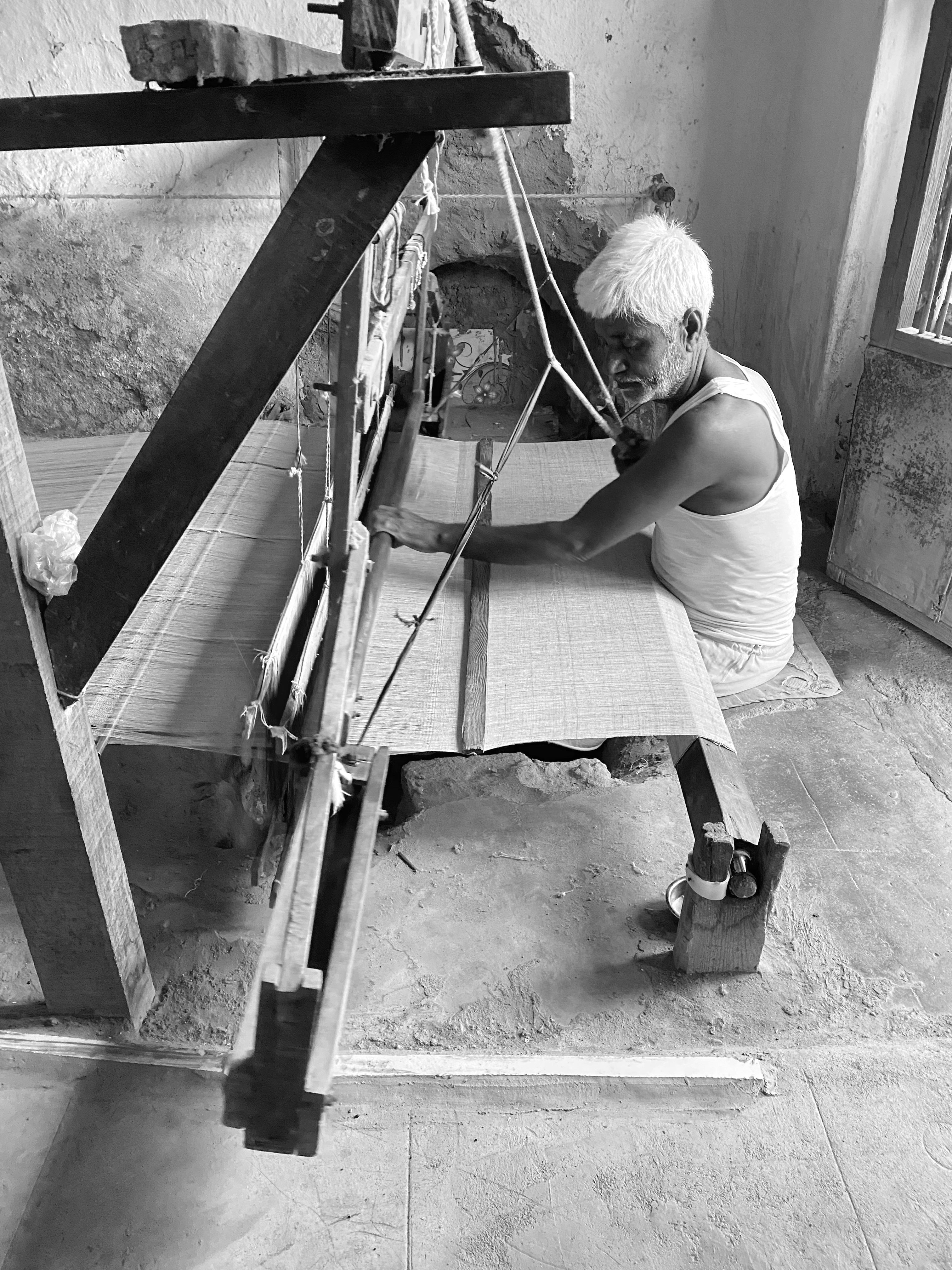 Havana Shirt in Chambray
---
DETAILS
The rounded edges of our Havana shirt club collar is a casually sophisticated alternative to its square counterpart. Wear buttoned up or leave open for a relaxed summer look. Featuring includes horn buttons and functional 3 pockets in front.
MATERIALS + PROCESS
Produced using sustainable practices that help improve the livelihoods and welfare of our artisan community makers and reduce the impact on the environment.
Masterfully handwoven on a traditional foot pedal loom that creates a unique and unmatched texture. Its hand-spun yarns are indigo dyed by hand at a family-run workshop.
SPECIFICATIONS
- 100% Handwoven cotton
- Naturally dyed
- Standard fit
- Rounded shawl collar
- Button-front placket
- Selvedge edge of the fabric is utilized on the front inside plackets and center back seam
- Single chest pockets
- Two lower patch pockets rolled into the bottom hem
- Unique pocket design features a pocket flap with stitched down edges
- Reinforcement facings on the interior of the shirt behind each pocket and pocket flap
- Flat hem
- Single needle stitching with hand rolled seams
- Horn buttons

Indigo dyeing is a special process that also requires extra care. Indigo bleeding is normal in naturally dyed garments and after several initial washes, the color will stabilize. Over time, the natural and graceful fading process results in a uniquely personalized piece. It is advisable to hand wash this garment separately and avoid exposure to direct sunlight as it could lead to premature fading.