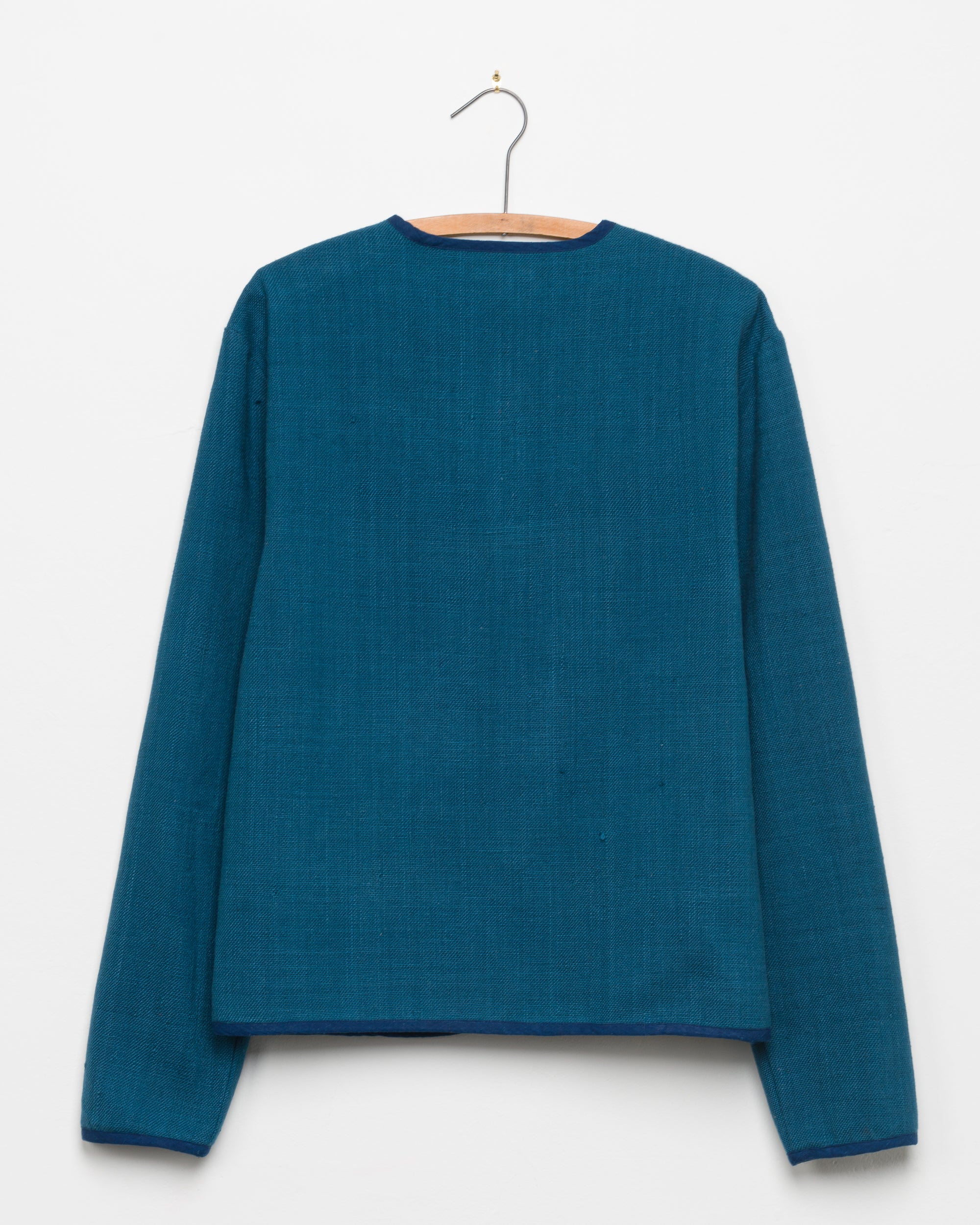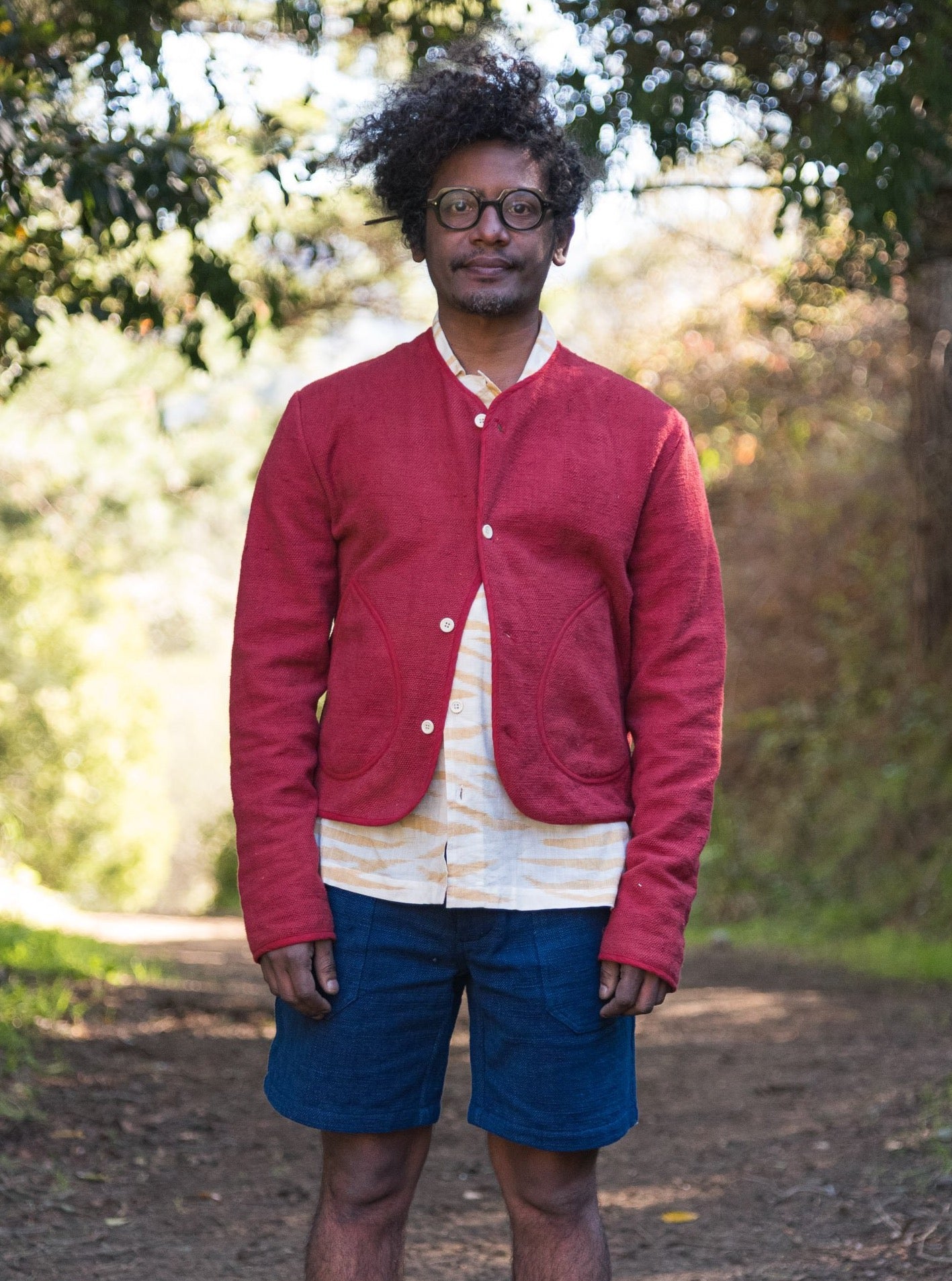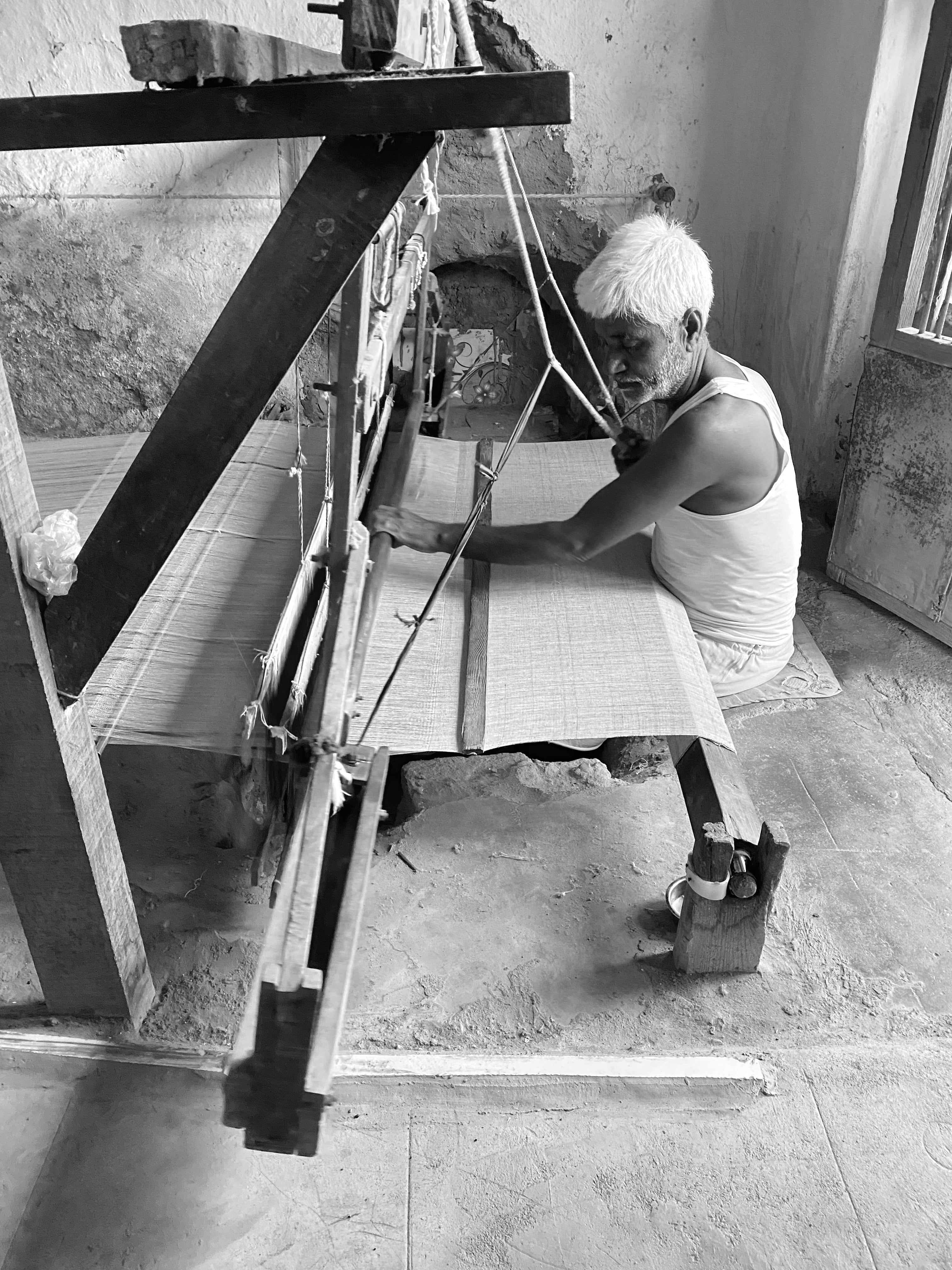 Cardigan in Indigo Nubby Cotton
---
DETAILS
A versatile piece to layer or wear on it own with rounded edges and generous exterior pockets. All seams are hand finished and closed making it as beautiful inside as it is outside.
MATERIALS + PROCESS
Produced using sustainable practices that help improve the livelihoods and welfare of our artisan community makers and reduce the impact on the environment.
Masterfully handwoven on a traditional foot pedal loom that creates a unique and unmatched texture. Its fabric is a unique zero count yarn woven in West Bengal and dyed in Southern India and naturally dyed using natural minerals and plants. 
SPECIFICATIONS
- 100% Handwoven cotton
- Naturally dyed
- Edged bound and fully lined in cotton voile
- Two-lined lower patch pockets
- Natural bone buttons
Indigo dyeing is a special process that also requires extra care. Indigo bleeding is normal in naturally dyed garments and after several initial washes, the color will stabilize. Over time, the natural and graceful fading process results in a uniquely personalized piece. It is advisable to hand wash this garment separately and avoid exposure to direct sunlight as it could lead to premature fading.