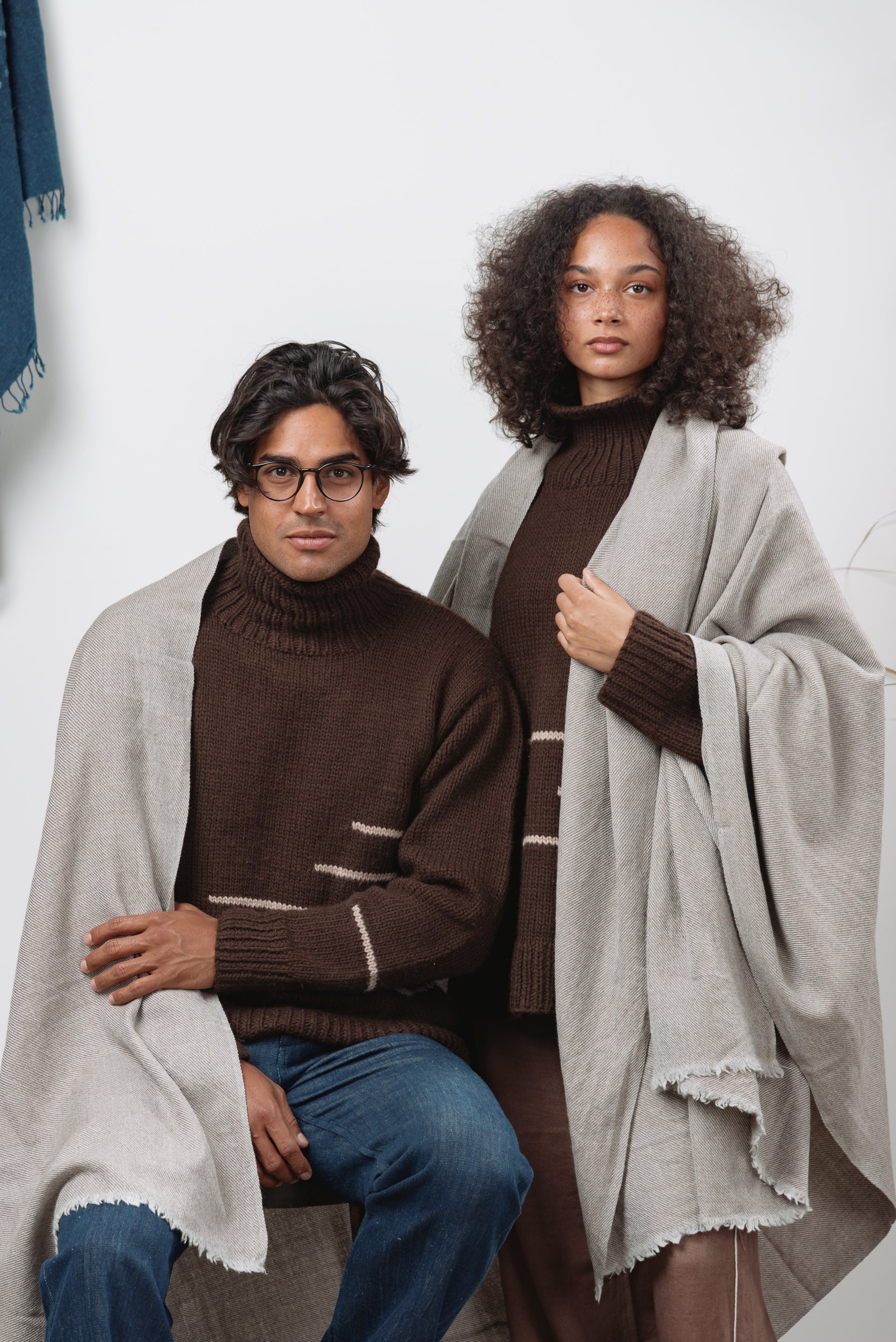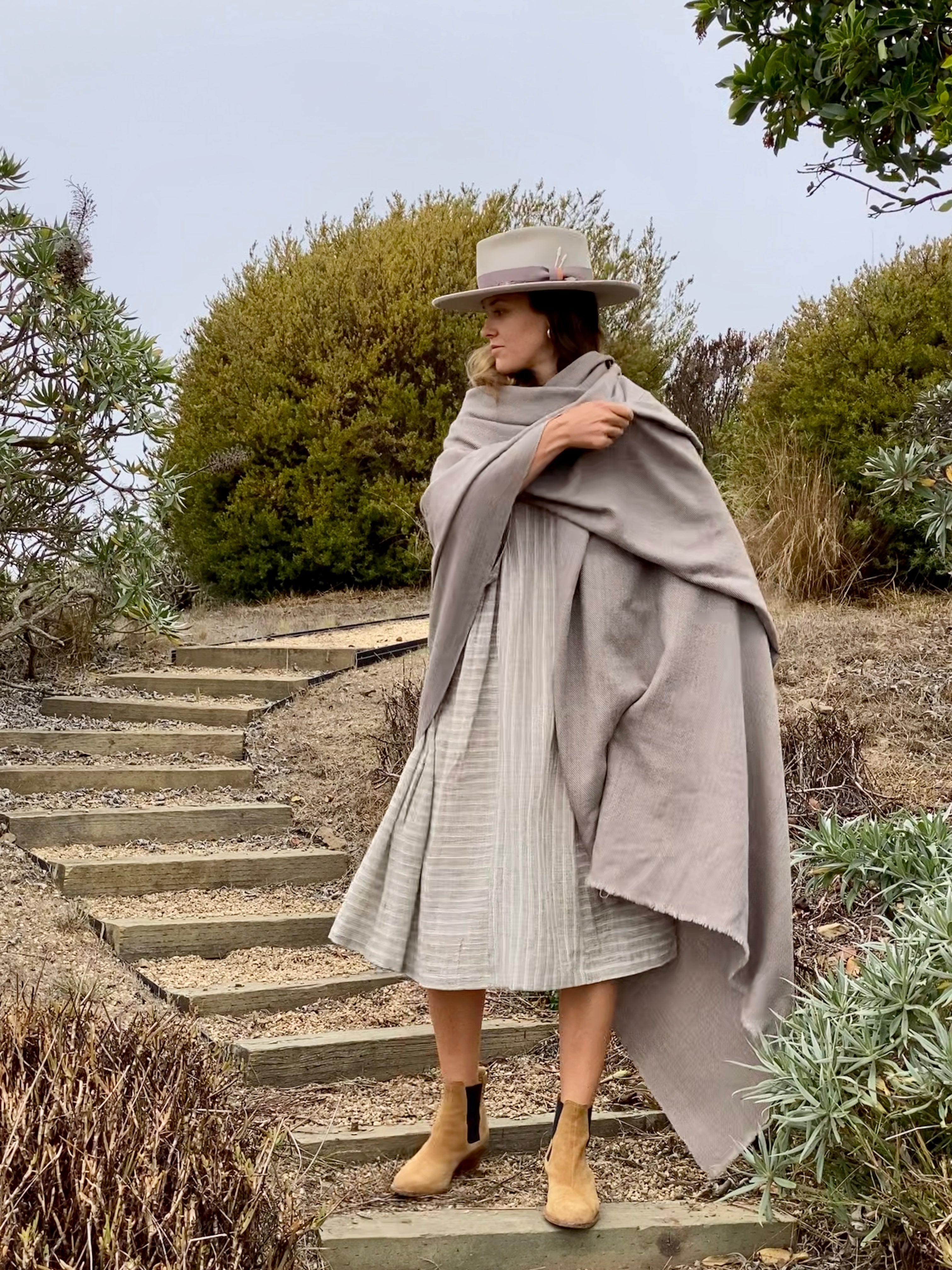 Oversized Wool Shawl/Throw in Chebula
---
DETAILS
This warm, fringed oversized wool shawl is handspun and handwoven. It works as a shawl, light blanket or travel wrap. 
MATERIALS + PROCESS
Created by spinning two different shades of wool fibers to achieve its texture and weave. Each piece is skillfully hand woven and the edges finished with a light hand brushing.
We collaborated with a unique handloom weaving cooperative in a Himalayan mountainside village in Northern India where wool weaving has been practiced for over 5,000 years. The facilities where the yarn and fabric is woven are Woolmark certified. Produced using sustainable practices that help improve the livelihoods and welfare of our artisan community makers and reduce the impact on the environment. Learn more about our wool weavers here.

Dry clean or hand wash separately cold delicate, flat dry
SPECIFICATIONS
- 100% Handwoven merino wool